Pina Colada Square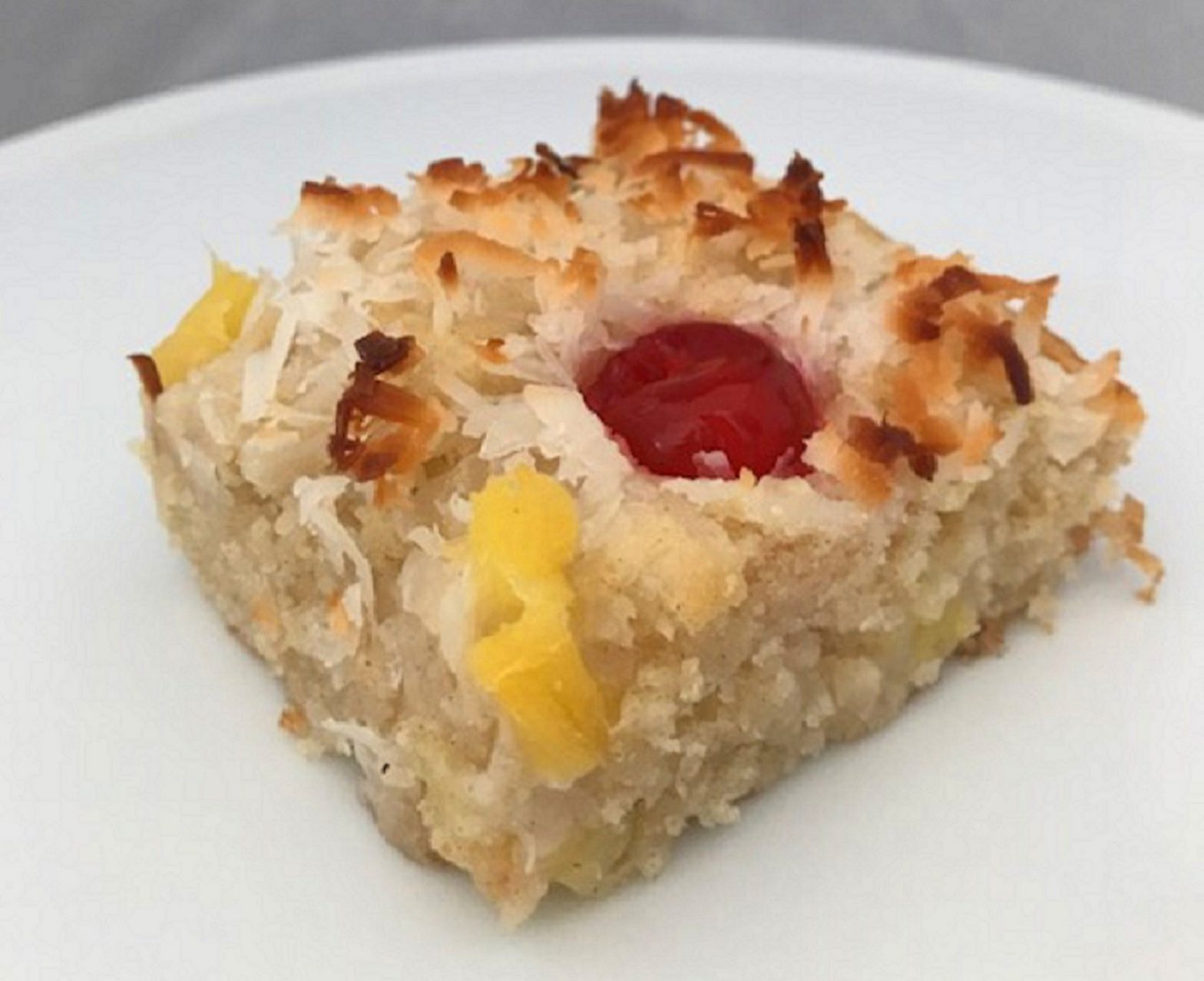 This is a super moist and fruity traybake square, perfect for snacking, school lunch boxes or an evening treat. The sweetness of the cherry and coconut is a beautiful contrast with the tang of pineapple. Best of all, the ingredients are easy to get hold of and the recipe is just six easy steps.

Easy

Courtesy of Ms Cupcake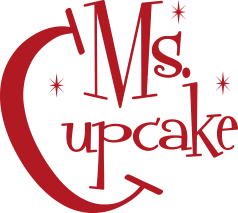 See other recipes by Ms Cupcake
Ingredients
450g self-raising flour (use a gluten free one if you want it to be GF)
225g caster sugar (or coconut sugar if you don't want to use refined sugar)
1/3 tsp bicarbonate of soda
100g + 50g of coconut (sweetened shredded coconut is great, but if you only have desiccated then you can use that)
200ml flavourless oil (eg light rapeseed)
300ml coconut milk
235g pineapple chunks from a tin (chopped a bit smaller if they are quite large chunks)
100ml of pineapple juice (from tin)
1 tsp vanilla extract or essence
15 glace cherries
Instructions
First liberally grease (or line with parchment paper) a 33cm x 23cm (13 inch x 9 inch) cake tin, set aside and preheat the oven to 180°C/350°F/Gas Mark 4. If you only have smaller trays, split the recipe across 2 trays or use half of all of the ingredients listed.
Then in a large bowl combine the flour, sugar, bicarbonate of soda and 100g of the coconut. Stir well to combine.
Add into the bowl the oil, coconut milk, pineapple juice, vanilla and 135g of the pineapple chunks. Mix all together until fully combined.
Pour the batter into the prepared tray. Then add 100g more pineapple and 100g more coconut sprinkled across the pan. Lightly press in 15 glace cherries evenly spaced out across the pan.
Bake 45 mins for 170-180 degrees. Check to see if it's done by inserting a toothpick into the middle of the bake to see if it comes out clean
Cool in the pan and then slice and serve. Lasts about 3 days in an airtight container. Great to freeze for up to 3 months.
Did you know that Vegan Recipe Club is run by a charity?
We create vital resources to help educate everyone – vegan veterans, novices and the v-curious alike – about vegan food, health and nutrition; as well as the plight of farmed animals and the devastating environmental impact of farming.
Through this work we have helped thousands of people discover veganism; but we want to reach millions more! We rely entirely on donations as we don't get any government funding. If you already support us, thank you from the bottom of our hearts, you are really making a difference! Please share our details with your friends and loved ones too, as every donation enables us to keep fighting for change.