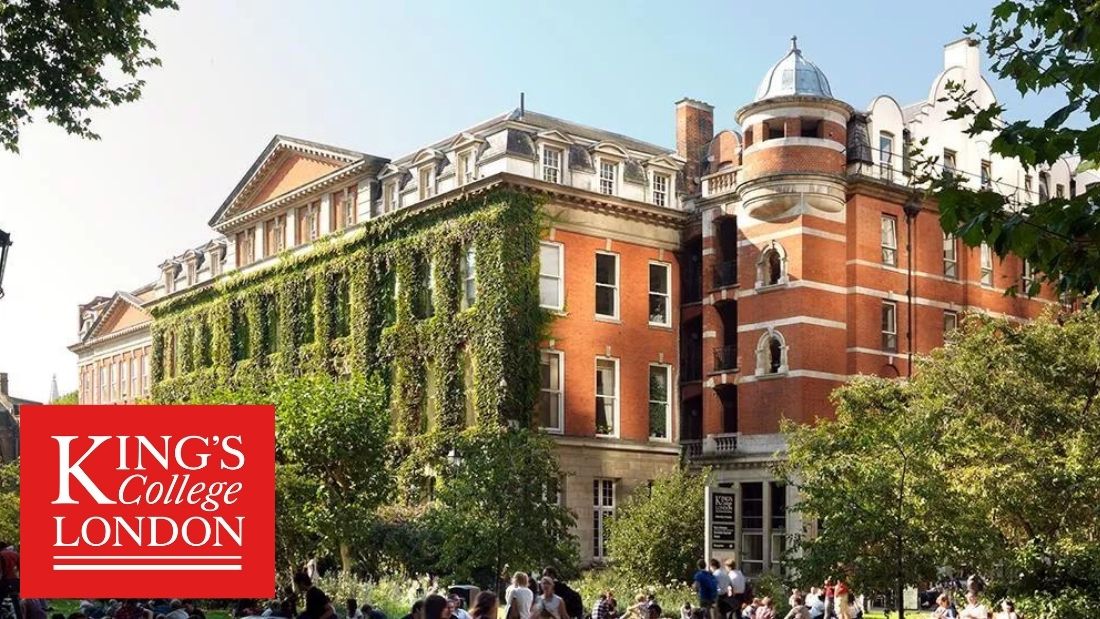 King's Food are proud to have been at the forefront of the movement to provide greater plant-based options for their community of staff and students.
In September 2018 they opened Roots Café which was one of the first 100 per cent plant-based university cafés in the country.
Roots Café has been a huge success since it opened and they have since discovered that some students have been influenced to study at King's because of Roots Café and the wide range of plant-based food on offer in all of their retail outlets.
They are currently working on a plan to open another plant-based outlet and they are also hoping to create a new garden area at the Strand campus to grow produce for their kitchens.
They have recently taken the decision to change their "King's Choice" menu to 70 per cent vegan/vegetarian across all of their campus restaurants.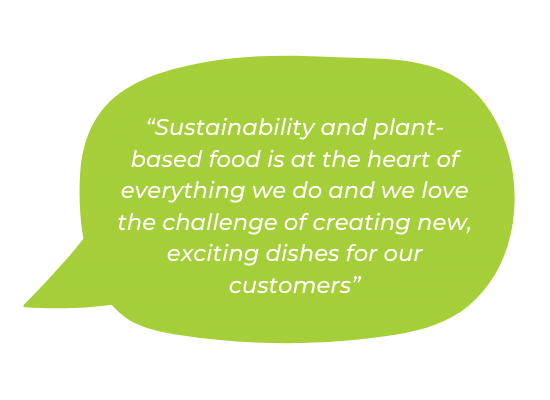 Example vegan options offered at KCL eateries:
Glazed tempeh California bowl
Red lentil dhal with pilau rice, Indian salad and condiments
Gnocchi in a soya mince ragu sauce with mixed leaf salad
Singapore noodles with teriyaki sweet potato
Tofish and chips with homemade tartare sauce (a Friday favourite across all their restaurants)
Red Thai curry with jasmine rice and Thai salad
Aubergine shakshuka with labneh and mixed leaf salad
Vegan sushi (produced in-house by their very own sushi chef)
Sweet potato bento bowl with seaweed, edamame beans and brown rice
Melanzane parmigiana with salad and crusty bread
Spicy bean burger in a brioche bun
Spaghetti and bean balls with grated cheese, rocket salad and balsamic dressing
A range of sandwiches, wraps and baguettes (produced in-house and bought in)
An in-house produced vegan and gluten-free chocolate brownie that is sold in all of their outlets and is very popular with customers
All eateries provide plant milks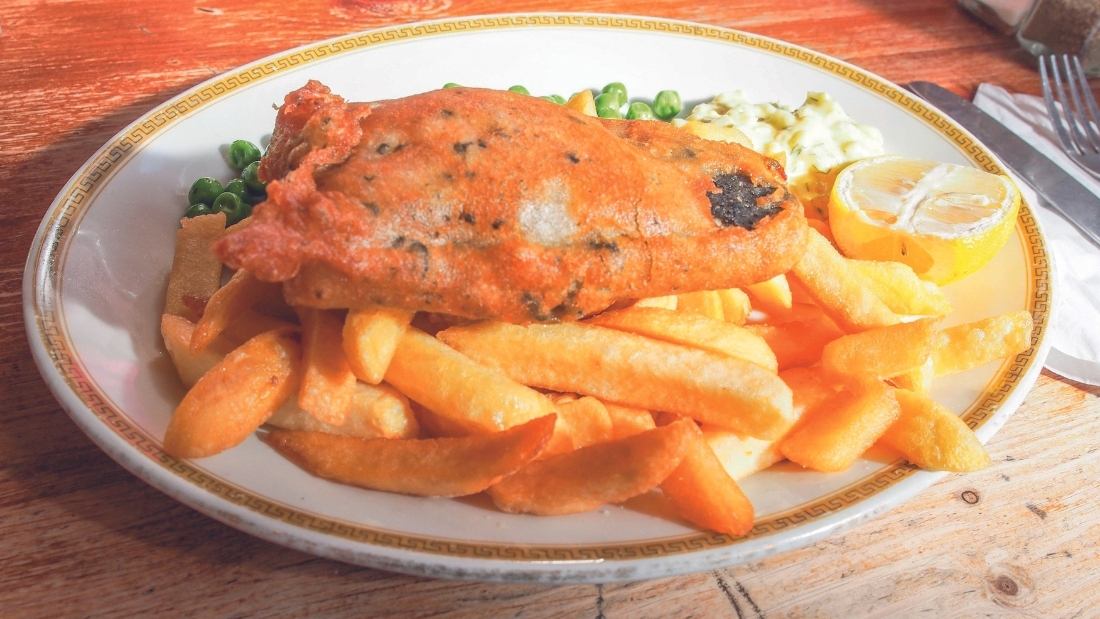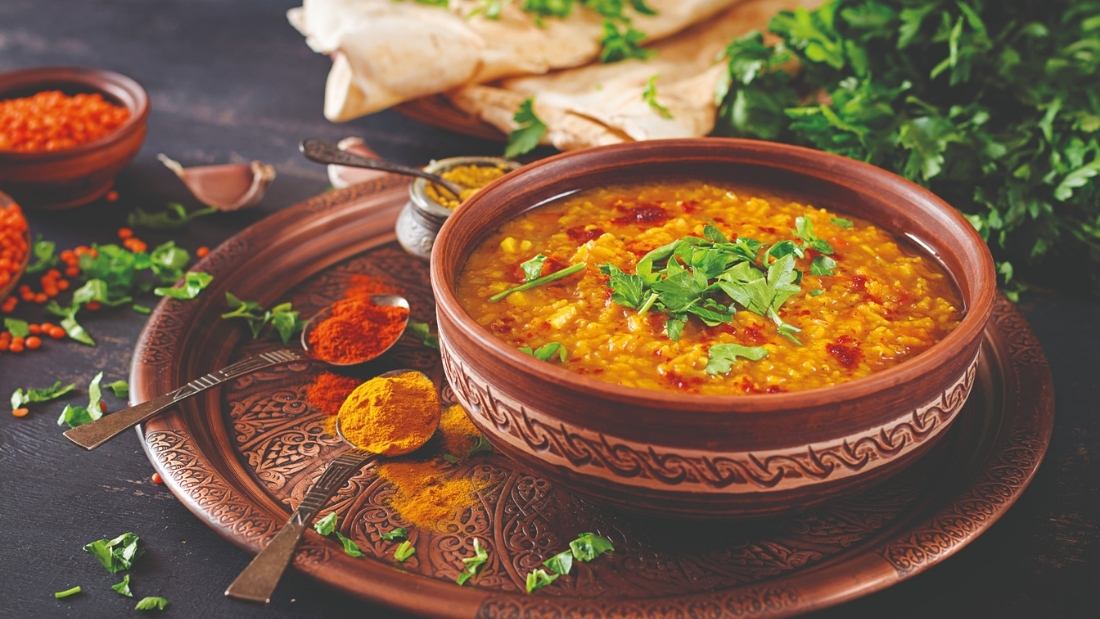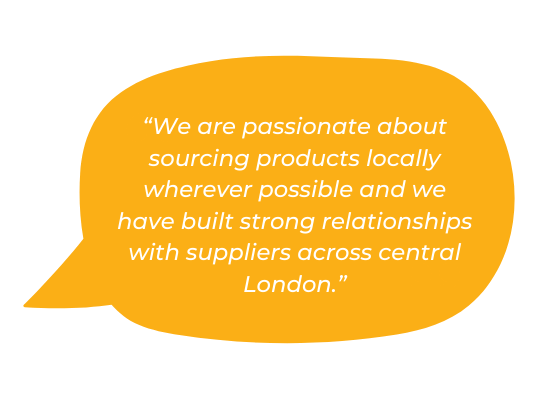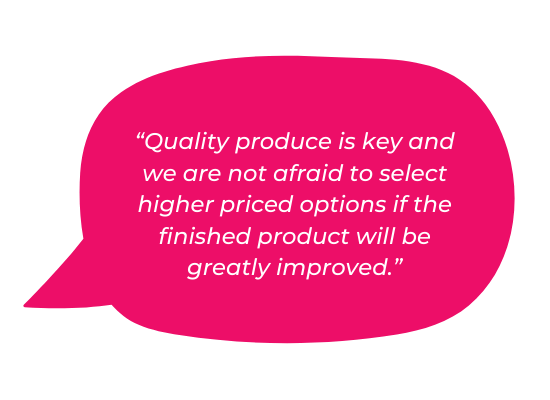 King's Food uses the following suppliers for their vegan options:
Bidfood
Brakes
Kent Frozen Foods
Paul Rhodes Bakery
Simply Lunch and a range of in-house options (sandwiches)
Sheringhams
The Phat Pasty Co. (very imaginative vegan products eg Keralan curry and butternut squash, spinach and vegan feta)
Vegetarian Express Ltd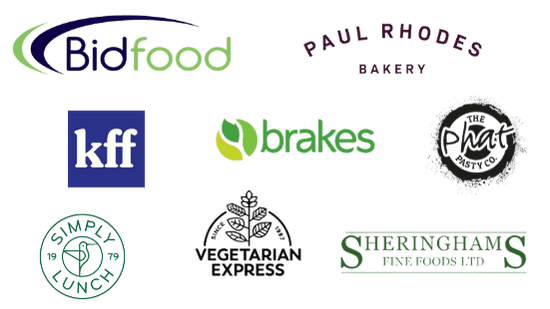 Vegan food tips
Remember to experiment with new ingredients by being creative. Try roasting, pickling, salting, fermenting – some items are best left alone though
Make sure when building a new plant-based dish you hit all the usual notes to get a complete texture/taste experience
Keep it as seasonal as possible; better taste, better value, better for you and better for the environment
Keep up with trends – customers generally go for items they know or have seen in local shops
Keep it fresh! KCL's favourite time of year is spring because of all the lovely ingredients coming into season – many of these ingredients need very little prep as their flavour really speaks for itself
When planning a menu, try to use natural unprocessed products as well as meat substitutes like vegan chicken or vegan bacon. Beans and pulses can be excellent meat substitutes if prepared well
It's quite surprising how you can mimic the meat flavour by roasting puy lentils, charring onions etc. It's not quite the same but it's just as delicious
Use pulses in dishes like portobello and lentil bologneses
KCL have worked closely with their nutrition department to ensure their dishes are as healthy as possible and have a balanced proportion of protein, fat and carbohydrates
General vegan tips
Use the term "plant-based" instead of "vegan" for wider appeal
Approach suppliers as they are a great help and offer advice about introducing more plant-based options
Communication and strong procurement policy documents are key
Keep things simple and try not to do too much too soon. It's better to introduce change gradually and win people over with great-tasting plant-based alternatives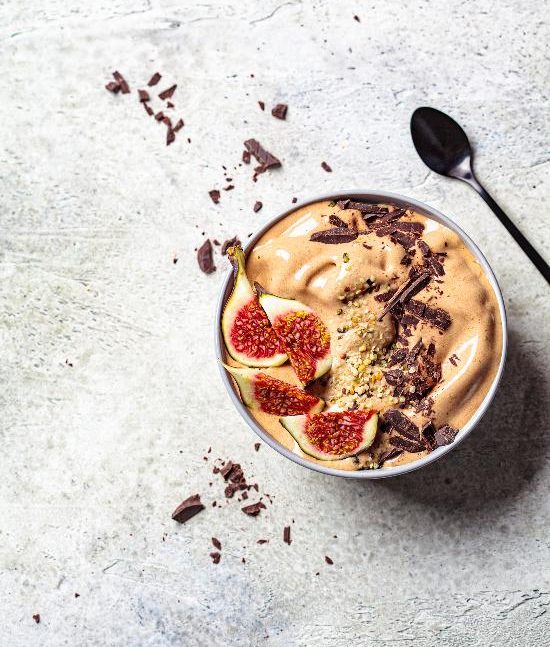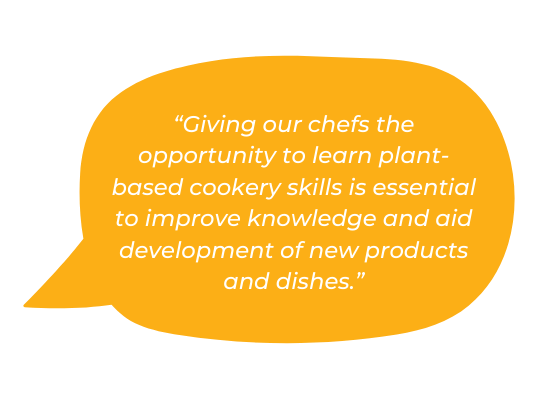 About Viva!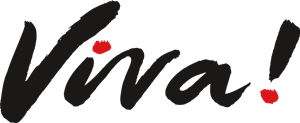 Viva! has been at the forefront of the vegan revolution for almost three decades. We are the UK's leading vegan campaigning charity. Our dedicated team campaigns on the impact of diet on our health, the planet and animals.
We present talks, cookery demos and provide helpful recipe guides, leaflets and merchandise to support people on their journey towards sustainable and healthy diets.
About Vegan Recipe Club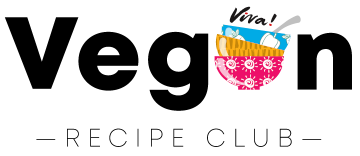 The Vegan Recipe Club is part of Viva!'s toolkit to make going – and staying – vegan easy, by providing amazing recipes to make your mouth water! Our website and app bring together almost three decades' worth of wonderful plant-based recipes, tried and tested by the Viva! team.
Viva! and Vegan Recipe Club have hundreds of thousands of followers on social media and work with international chefs, brands and influencers to promote the endless benefits of eating vegan food.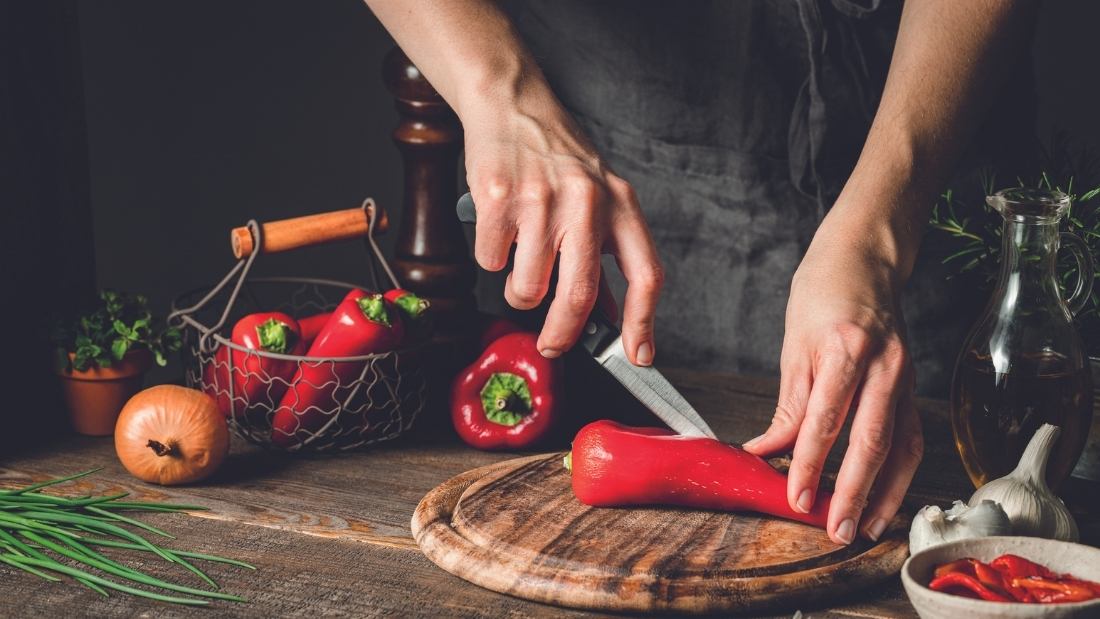 Viva! can help you improve or get started on your vegan catering options
We're on hand to help you develop your vegan menu! Viva! runs the popular Vegan Recipe Club website and free app. We have almost three decades' experience creating and developing delicious recipes.
We are well-established in the vegan community and are in tune with the needs of the growing vegan population.
We can partner with you to:
Provide a free tailored consultation, looking at your existing menus and suggesting easy vegan alternatives
Develop a bespoke recipe for your menu (with Viva! branding)
Provide resources and guides on vegan catering
Bring your menu to the masses through our social media channels, magazine, email marketing, website and app
Offer general advice and guidance
Collaboration
We promote our partners in a number of ways – including print, digital and press – completely free of charge! In return, we simply ask that you feature Viva! in your promotional activity, including social media and press.
Together, we can shout far and wide about our new partnership!
Testimonials
"[We] decided to embrace the vegan style for our pizza after chatting with one of the Viva! staff. We are always looking to expand our business by meeting customer needs and we don't want to exclude anyone.
We are proud of our great reputation among the vegan community. And thanks to their word-of-mouth our customers are growing rapidly, so it's been a good choice from a business point of view too." Pepenero, Bristol
Get in touch to start your vegan catering journey!
Please fill out the form below or contact our Food & Cookery Manager on: 0117 944 1000.