Spicy Black Bean Soup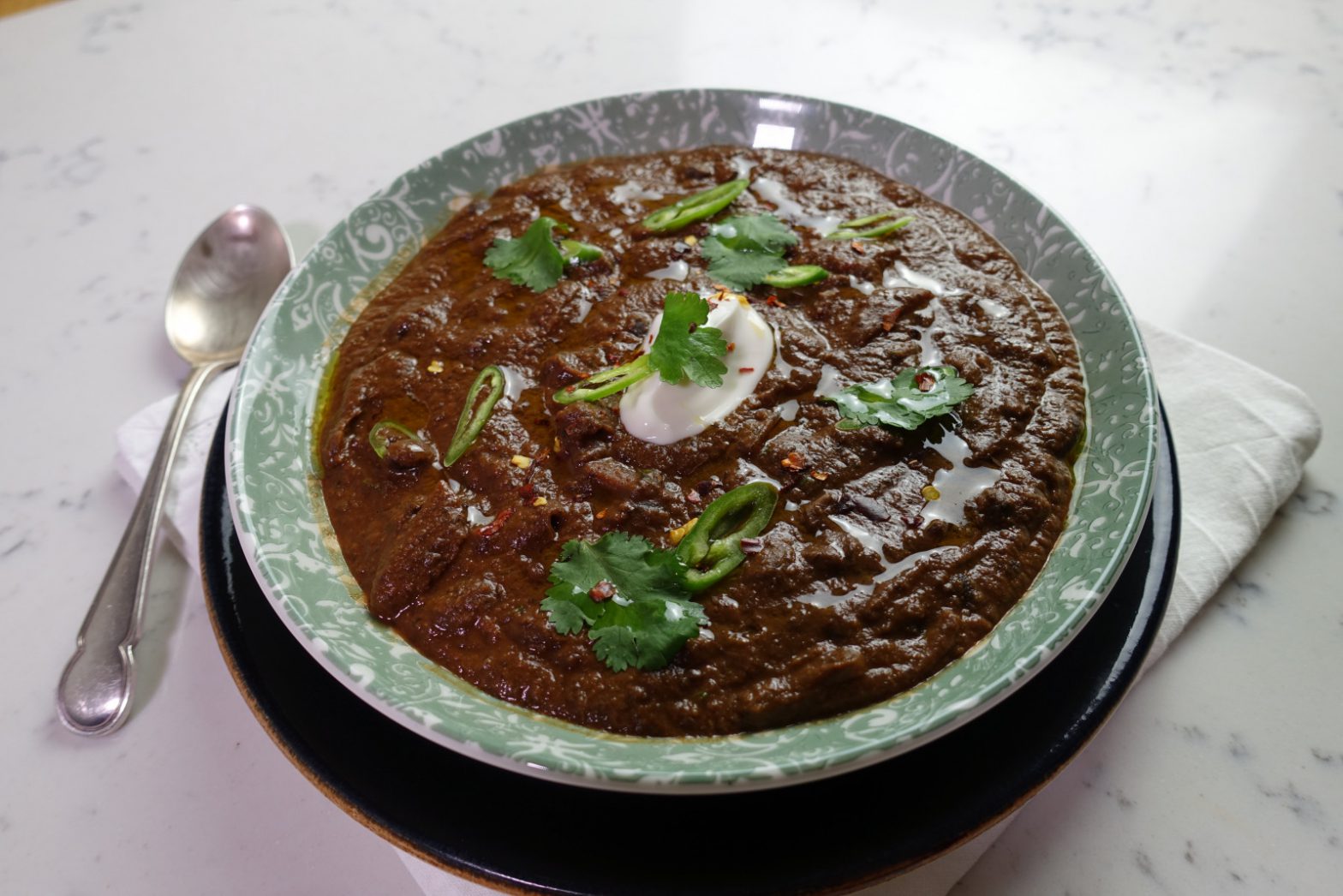 This recipe which is a cross between a soup and a stew happens to be one of our favourites at All about greens HQ as this wonderfully spicy, smoky and flavoursome dish just hits the spot when it's lunchtime or we want a quick and easy supper. Black beans are a great source of protein and fibre and leave your tummy feeling full for a very long time after eating them which is great news if you don't want to snack between meals. Although we have never visited South America….yet…..this soup conjures up all of the ambience and flavours that we imagine if we were eating it over there. Although we have used dried beans in our recipe, tinned beans can be switched in, however that said there is something quite comforting about having a pan of dried beans simmering on the hob whilst you go about your daily chores or work. We often cook our beans the day before in readiness of making this dish, no great hardship required and the fact that we have eschewed the soaking process cuts some of the preparation down. You can go to town with your garnishing as the soup on it's own can look a little drab, the more colourful the better and we often get carried away in this quarter.

Not too tricky



Total time
60 plus simmering time
Ingredients
250g dried black beans
2 tbsp rapeseed oil
1 x Spanish onion, thinly sliced
3 sticks celery, thinly sliced
2 carrots, thinly sliced
1 bay leaf
4 x garlic cloves, crushed
1½ tsp ground cumin
¼ tsp chilli flakes
1 litre vegetable stock
1 tsp ground coriander
15ml balsamic vinegar
1 tsp salt
Pinch white pepper
2½ tsp smoked paprika
45g tomato puree
45g dark choc (85% cocoa solids)
1 x chipotle peppers
Instructions
Add the dried black beans to a large pan with a bay leaf, cover with cold water and bring to the boil, turn down and simmer on a low heat for 2-3 hours (you may need to top the water up). Once cooked drain the beans and rinse under cold water and remove the bay leaf.
Meanwhile heat the oil in a large heavy based pan and add the onion, celery and carrot (mireproix) and a sprinkle of salt. Cook stirring occasionally on a medium heat until the vegetables are soft for approximately 10 minutes.
Stir in the garlic, cumin, chilli flakes, coriander, smoked paprika and stir for another 1-2 minutes until fragrant. Then add the tomato puree and stir for another minute before adding the balsamic vinegar and stirring until evaporated.
Add the vegetable stock to the pan along with the black beans and dried chipotle, bring to the boil and then simmer for approximately 30 minutes until the liquid has thickened slightly and reduced by a third.
The stock should be a lovely dark and rich looking liquid by now and then stir in the dark chocolate until melted. You could use cacao powder here as a switch.
Once the soup has cooked transfer about half of the liquid to a soup blender and blend until smooth (you could use a hand blender for this method too).
Return the pureed soup back to the pan with the remaining liquid and stir to combine.
Season with salt and pepper to taste. Garnish and then serve.
Serving suggestions: garnish with fresh coriander, avocado and oat creme fraice. Sliced radishes work very well too or a tomato salsa and tortilla chips.
Tip: you could switch the dark chocolate to a tablespoon of cacao
Did you know that Vegan Recipe Club is run by a charity?
We create vital resources to help educate everyone – vegan veterans, novices and the v-curious alike – about vegan food, health and nutrition; as well as the plight of farmed animals and the devastating environmental impact of farming.
Through this work we have helped thousands of people discover veganism; but we want to reach millions more! We rely entirely on donations as we don't get any government funding. If you already support us, thank you from the bottom of our hearts, you are really making a difference! Please share our details with your friends and loved ones too, as every donation enables us to keep fighting for change.