Mexican Jackfruit Flatbread Pizza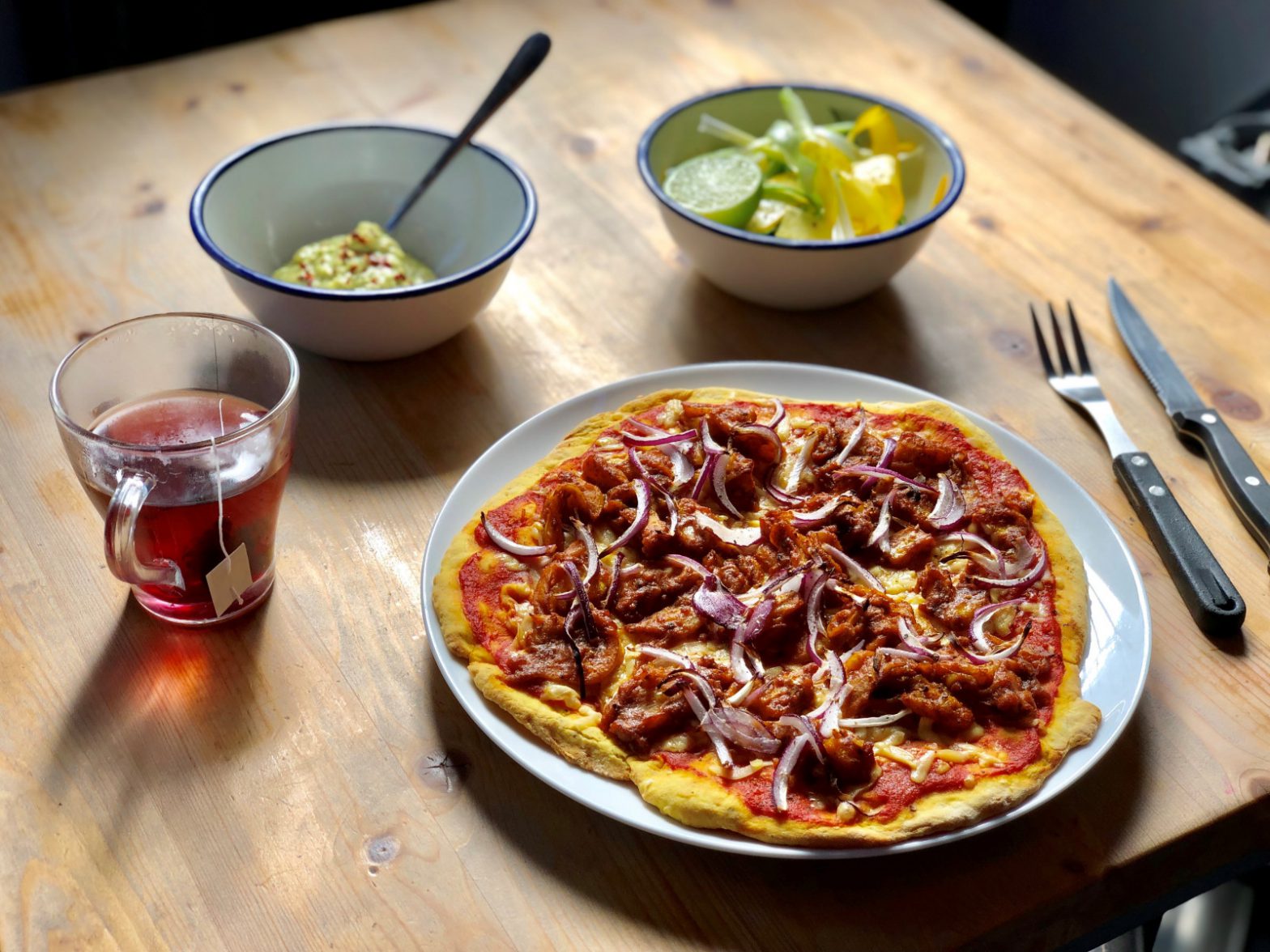 If you are looking for a pizza that is big on flavour without the hassle of proving dough then this is for you. This mexican/Italian hybrid meal is absolutely filthy and will want you begging for more, make two, eat one then share the other!

Not too tricky

Courtesy of The Food Rhino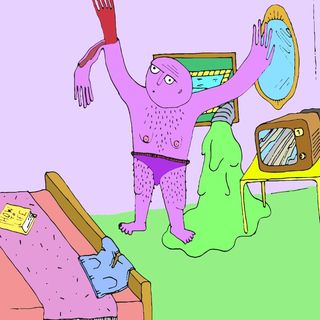 See other recipes by The Food Rhino
Cuisine
Mexican, Central and South American
Ingredients
Base (or use a pre-cooked flatbread if you don't have time)
250g self raising flour
1 tsp ground turmeric
175g soya milk
1 tbsp olive oil
1 tsp salt & pepper
Pizza Sauce (use passata if short of time)
1 400g tin chopped tomatoes
1 medium red onion, diced
2 tsp dried thyme
4 garlic cloves, crushed
1 tsp salt
1 tsp sugar
400ml water
Taco Jackfruit
300g fresh jackfruit
1 tsp smoked paprika
1 tsp ground cumin
1 tsp med chilli powder
1 tsp brown sugar
½ tsp onion powder
3 tbsp tomato puree
20ml water
Salt and pepper, to taste
The Pizza
1 flatbread pizza base
Good handful of vegan cheeze (I used a blend of Koko Cheddar and Tesco's own), grated
¼ red onion, sliced
½ serving of the pizza sauce
½ serving of the taco jackfruit
Instructions
Base
Mix all the ingredients together in a large bowl and knead well, making sure the mixture is smooth.
Divide the dough into two balls and roll out with a rolling pin until you get a circular shape, roughly 25cm wide.
Drizzle a large frying pan with oil and heat.
Place the rolled out dough in the pan and push it outwards slightly in all directions to prevent shrinking.
Cook both sides of the flatbread until it starts to brown.
Remove and set aside.
Pizza Sauce
Saute the red onion, garlic and thyme in a sauce pan with some oil until the onion becomes soft and the garlic slightly changes colour.
Add the rest of the ingredients and bring to the boil.
Reduce to simmer on a low to medium heat for 30 minutes, stirring occasionally.
Blend the sauce — it should have the consitancy of a pasta sauce.
Taste and season with more salt if you need to then set aside.
Taco Jackfruit
Put all the ingredients, except the jackfruit, into a saucepan and cook on a low heat for 5 minutes.
Taste and adjust the sauce according to your palate.
Add the jackfruit to the pan and keep cooking on a low heat for 10 – 15 minutes or until the jackfruit is just starting to soften.
If the mixture looks like it is drying up add a little more water. The mixture needs to coat the jackfruit but not be swimming in it!
Once the jackfruit is soft remove from the heat and using two forks, shred the jackfruit. Set aside.
The Pizza
Preheat the oven to the highest temperature it will go to.
Put a flatbread onto a baking tray and apply a liberal amout of pizza sauce.
Sprinkle over the grated cheeze followed by the taco jackfruit and red onion.
Drizzle lightly with olive and cook until the cheeze melts and the base starts to crisp.
Remove and serve with fresh guacamole.
Did you know that Vegan Recipe Club is run by a charity?
We create vital resources to help educate everyone – vegan veterans, novices and the v-curious alike – about vegan food, health and nutrition; as well as the plight of farmed animals and the devastating environmental impact of farming.
Through this work we have helped thousands of people discover veganism; but we want to reach millions more! We rely entirely on donations as we don't get any government funding. If you already support us, thank you from the bottom of our hearts, you are really making a difference! Please share our details with your friends and loved ones too, as every donation enables us to keep fighting for change.