Yuzu Chocolate Cake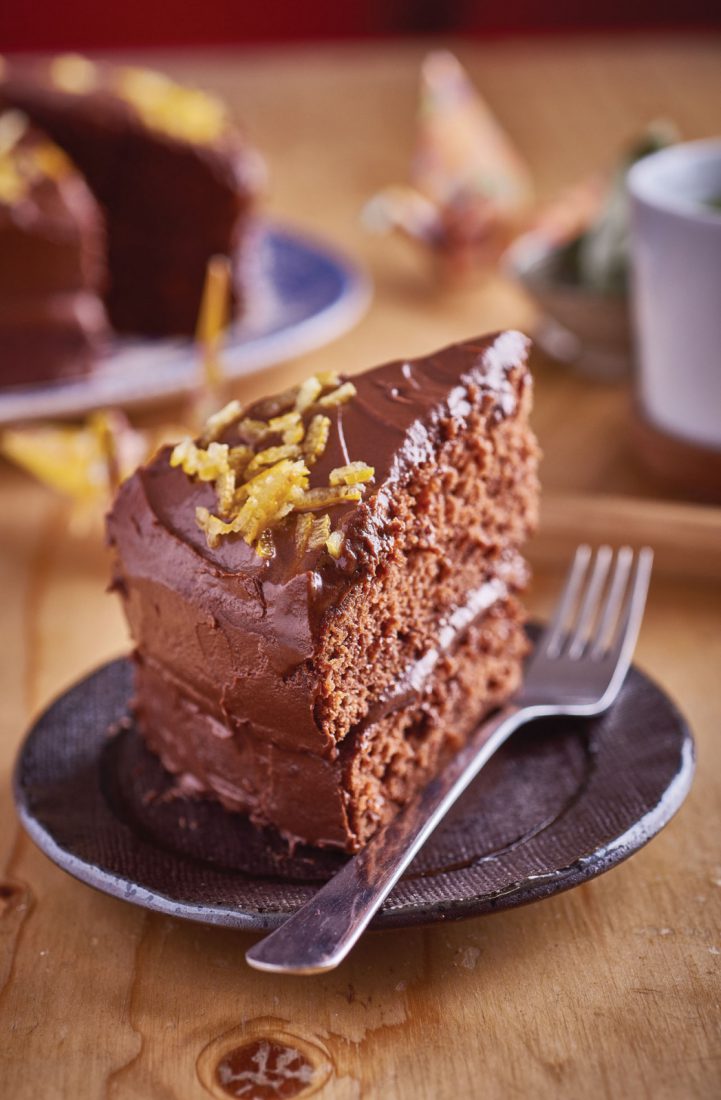 Yuzu is a Japanese citrus fruit with a lemony-orange flavour that's very popular in Japan and goes well with sweet and savoury dishes. You can find yuzu juice online or in large supermarkets. Our yuzu chocolate cake is a favourite among customers and staff; most people eat and enjoy it without even realising that it's vegan and gluten-free! (Ippuku Tea House)

Not too tricky



Courtesy of Katie Fisher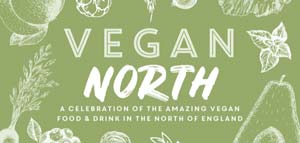 See other recipes by Katie Fisher
Ingredients
Dry ingredients
175g caster sugar
4 tbsp high quality raw cocoa powder
1 tsp xantham gum (GF)
1 tsp baking powder (GF)
¼ tsp baking soda (GF)
Wet ingredients
150g vegan spread (we use Vitalite)
60g golden syrup
1 tbsp yuzu juice
300ml soya milk (or any other plant-based milk)
For the icing
200g icing sugar
4 tbsp high quality raw cocoa powder
75g vegan spread
2 tbsp yuzu juice
Instructions
For the cake
Preheat the oven to 180°c/355ºF/Gas Mark 4-5.
Prepare 2 x 18cm round silicone cake moulds or parchment-lined cake tins.
Sieve all of the dry ingredients into a large bowl and combine with a whisk.
In a microwaveable bowl or a small pan, melt 150g of the vegan spread and golden syrup until it just reaches liquid stage. Then pour this on top of the dry ingredients.
Immediately add the soya milk and yuzu juice and mix all the wet and dry ingredients together until smooth and well combined.
Pour the batter evenly into the two cake moulds or lined tins and then place them on the middle shelf of the preheated oven for 25 to 30 minutes (until a skewer comes out clean).
Take out and leave to cool slightly in the moulds or tins on a cooling rack. When slightly cooler remove from the moulds or tins and leave to cool completely.
For the icing
Mix all the ingredients together and sandwich the cakes with half the icing. Cover the whole thing with the rest of the icing and decorate with liberty!
Chef's tips
We recommend using gluten-free flour as it will make the cake much lighter. Don't leave the mix out too long before putting the cake in the oven though, as gluten free flour absorbs more liquid than wheat flour and also the baking powder and soda will have been activated.
Did you know that Vegan Recipe Club is run by a charity?
We create vital resources to help educate everyone – vegan veterans, novices and the v-curious alike – about vegan food, health and nutrition; as well as the plight of farmed animals and the devastating environmental impact of farming.
Through this work we have helped thousands of people discover veganism; but we want to reach millions more! We rely entirely on donations as we don't get any government funding. If you already support us, thank you from the bottom of our hearts, you are really making a difference! Please share our details with your friends and loved ones too, as every donation enables us to keep fighting for change.