Vegan Pancakes – Sweet or Savoury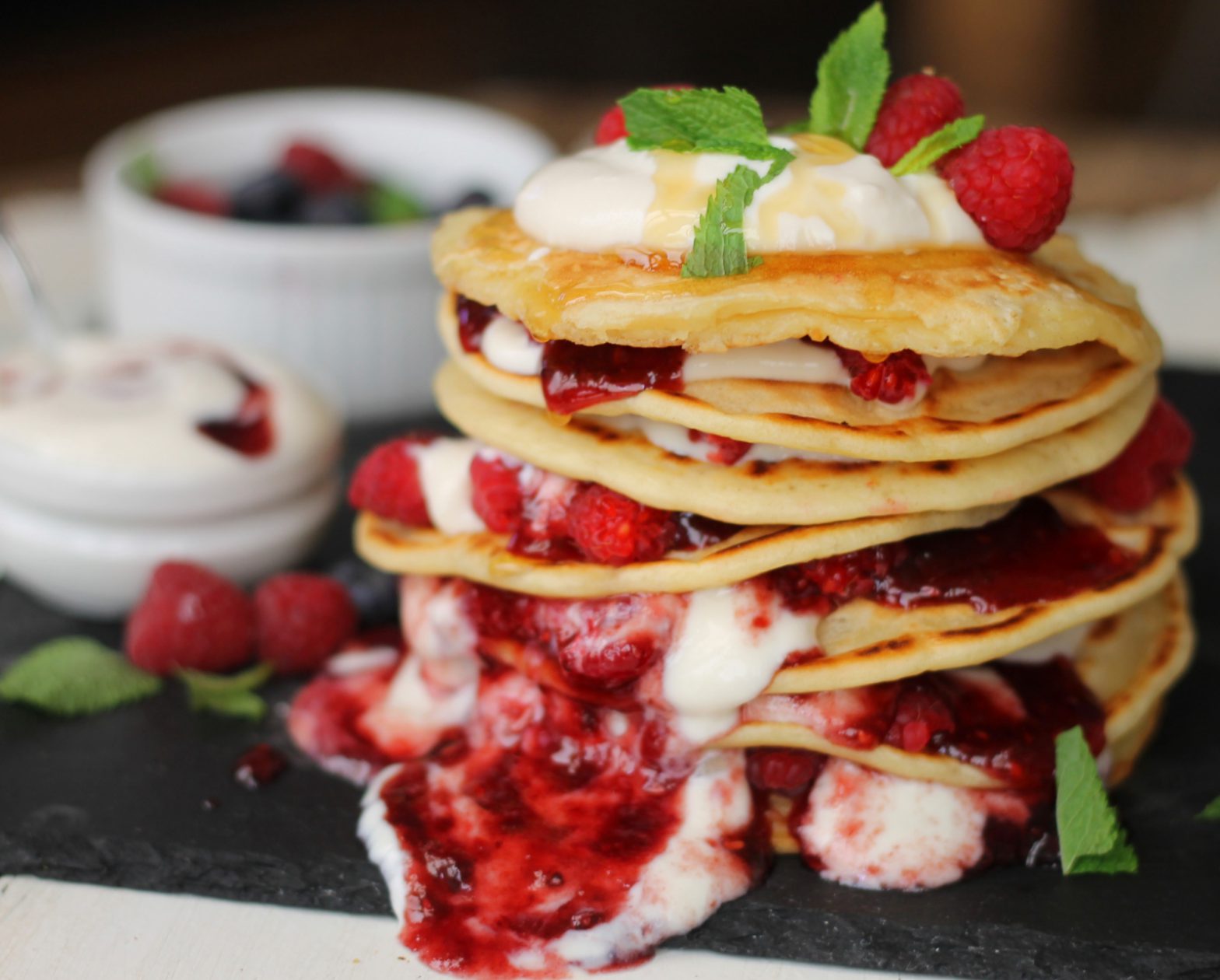 This basic recipe makes great breakfast or dessert pancakes, sweet or savoury. If you want thicker pancakes - American or Scotch style - just reduce the liquid a little. Try using 120ml/½ cup each of soya milk and water instead of 175ml/¾ cup. It is easier to make something too thick and thin it down than the other way round!
Top tips
Gluten-free flour and baking powder works in this recipe (the rest of the ingredients are already GF)
Chickpea (gram or besan) flour is widely available from bigger branches of most supermarkets; ethnic shops like Indian grocers; health food shops. It's pretty cheap! Elephant, Natco, Tesco, and Dove's Farm are some of the brands on sale
Quick meal
Cheap
Kids recipe
Total time
20 mins for a batch
Meal
vegan-desserts
breakfasts
Ingredients
DRY INGREDIENTS
175g/¾ cup plain (all-purpose) flour, sieved – we like to use 50:50 wholemeal and white flours. However you can use all white or all wholemeal too. If you only have SR flour reduce the baking powder by half
2 tbsp chickpea flour, sieved – also known as gram or besan flour. Don't skip the sieving, it's really hard to get the lumps out otherwise!
1 tsp baking powder, sieved
Pinch of salt
Additional oil for frying
WET INGREDIENTS
175ml/¾ cup soya or other plant milk +175ml/¾ cup water + 1 tbsp vegetable oil
Serving suggestions:
Sweet
Syrup – date, maple, agave, fruit (eg Sweet Freedom), brown rice or golden
Sugar and lemon juice
Fresh fruit with natural soya yogurt, jam and syrup as above – eg banana, strawberries, blueberries…
Fresh fruit with chocolate sauce – see website for an easy vegan choc sauce recipe!
Savoury
Stir fried veg with tofu
Ratatouille (aubergine, courgette & tomato stew) with optional grated vegan cheese
Fried spinach & mushrooms with garlic and soya sauce
Spice dahl with spinach and potatoes
Quick Vegan Cheesy Sauce from our simple recipe
Instructions
Place all of the ingredients, except the oil for frying, in a blender and blend until smooth. Alternatively, whisk by hand until there are no lumps. Add dry ingredients first then add liquid gradually.
Heat the frying pan and then add a small amount of oil (a hot pan makes better pancakes). Drain off any excess (or use low-cal spray, as above).
Pour enough of the batter mixture in to the frying pan to thinly cover the bottom. Fry on one side for about a minute. Loosen the edges with a spatula and flip. Fry the flip side for another minute or until done.
Remove from pan and keep warm in the oven on its lowest setting.
Add more oil/spray to the pan if and when necessary. Repeat steps 3 to 6 until all of the mixture is used up. Serve with your chosen accompaniments.
Did you know that Vegan Recipe Club is run by a charity?
We create vital resources to help educate everyone – vegan veterans, novices and the v-curious alike – about vegan food, health and nutrition; as well as the plight of farmed animals and the devastating environmental impact of farming.
Through this work we have helped thousands of people discover veganism; but we want to reach millions more! We rely entirely on donations as we don't get any government funding. If you already support us, thank you from the bottom of our hearts, you are really making a difference! Please share our details with your friends and loved ones too, as every donation enables us to keep fighting for change.