Scones – Savoury or Sweet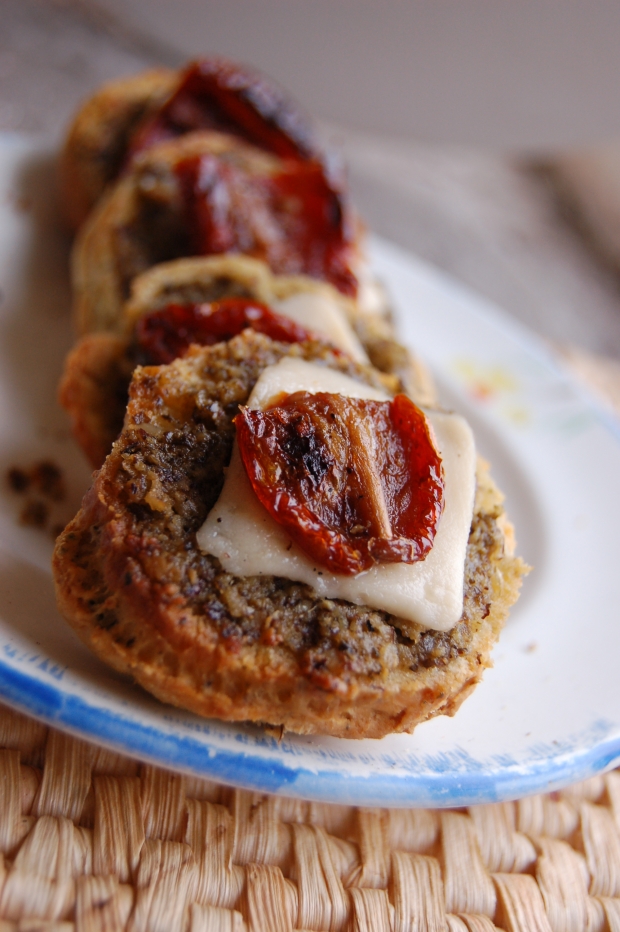 These little beauties are a doddle to make. Try them hot from the oven with soups or stews. Alternatively, grill with melting vegan cheese and strips of moist sun-dried tomato or roasted red pepper.
For a sweet version, omit the pepper, herbs etc and add 3-4 tbsp sugar – or to taste. Serve with vegan whipping cream and jam or fresh fruit. Skip the instructions at no. 3 and replace with the sugar and a pinch of salt.
Vegan cheese is available just about everywhere, including large branches of most supermarkets.

Not too tricky





Meal
soups-starters
sides-light-meals-and-salads
Ingredients
225g self-raising flour. These also work with gluten-free flour
1 tsp baking powder
3 tbsp aquafaba (tinned chickpea water), beaten up until very frothy
1 tbsp flax meal (ground linseeds) + 1 tbsp cold water (eg Aldi's Harvest Morn Linseed Meal is very good and cheap)
45g vegan margarine, plus extra for greasing
1tbsp dried mixed herbs
3 tbsp nutritional yeast flakes OR 2 tbsp grated vegan cheese
¼ tsp salt
1/8 tsp black pepper
100ml soya or other plant milk, plus extra for glazing
Instructions
1. Preheat the oven to 220°C/425°F/Gas Mark 7.
2. Sift the flour, flaxmeal/water mix and baking powder into a large bowl, and rub in the margarine until the mixture resembles breadcrumbs.
3. Add the herbs, yeast flakes/vegan cheese, salt and pepper and mix together thoroughly.
4. Make a well in the middle of the mixture, and slowly pour in the soya milk, stirring with a metal spoon. Bring the mixture together until it forms a dough.
5. Fold in the whipped aquafaba now.
6.On a clean work surface or well-scrubbed chopping board, knead the dough for 2-3 minutes. Roll it out to a thickness of about 2.5cm/1in and, using a fluted 9cm/3in cutter – or drinking glass of same size, cut rounds from the dough.
7. Place the rounds on a greased and floured non-stick baking tray, and brush tops with soya or other plant milk.
8. Bake for 12-15 minutes in oven and serve immediately. If using later, leave to cool on a rack then transfer to an air-tight container.
Did you know that Vegan Recipe Club is run by a charity?
We create vital resources to help educate everyone – vegan veterans, novices and the v-curious alike – about vegan food, health and nutrition; as well as the plight of farmed animals and the devastating environmental impact of farming.
Through this work we have helped thousands of people discover veganism; but we want to reach millions more! We rely entirely on donations as we don't get any government funding. If you already support us, thank you from the bottom of our hearts, you are really making a difference! Please share our details with your friends and loved ones too, as every donation enables us to keep fighting for change.