Quick Banana Fritters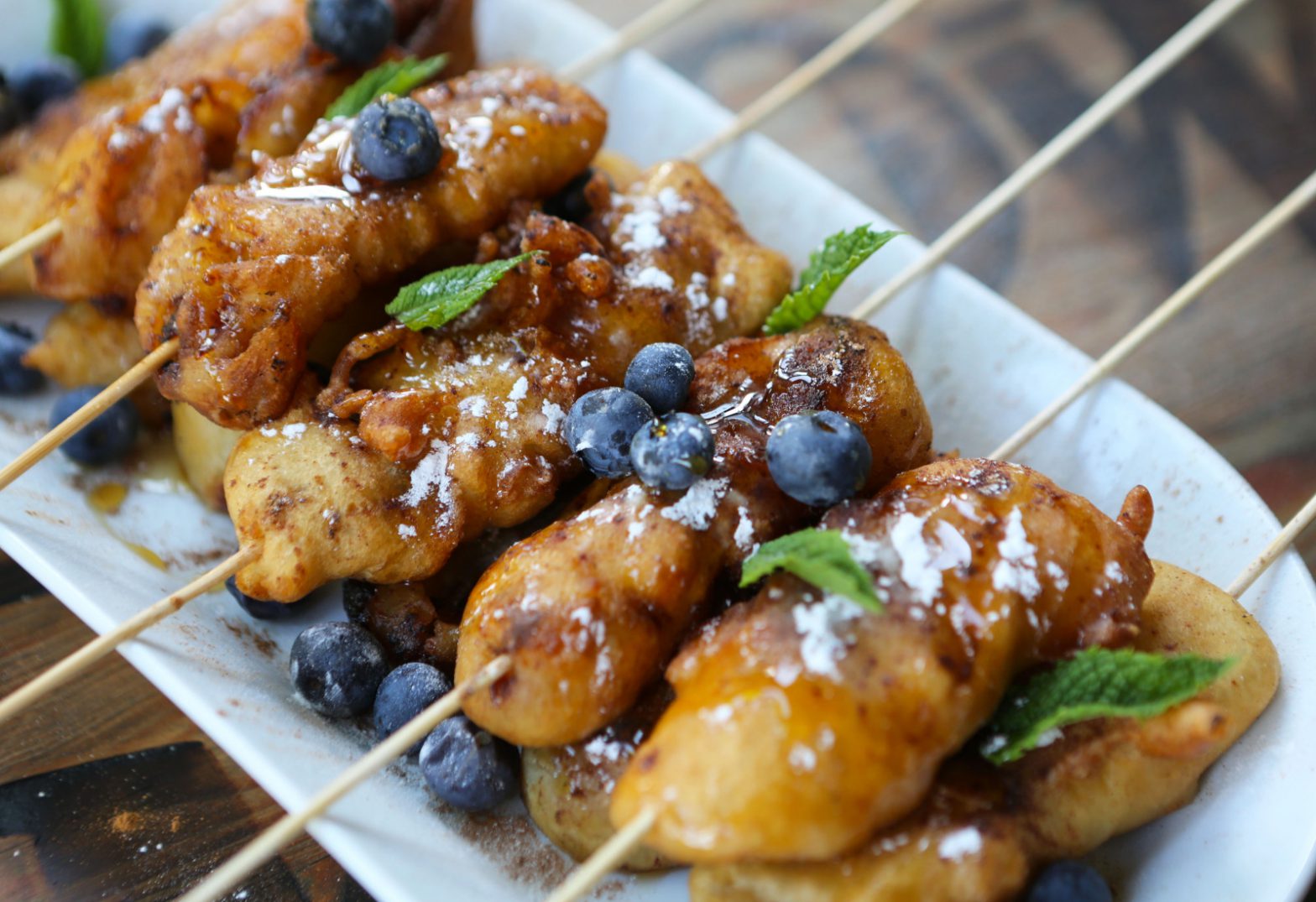 This recipe is so quick and easy but creates a really tasty, indulgent sweet treat!

Easy



Ingredients
2 bananas, halved lengthways and chopped into three
½ litre vegetable oil for frying
Batter
100g plain flour
¾ tsp baking powder
140ml beer or sparkling water, chilled
½ tsp salt
Instructions
Pour the veg oil into a small-medium saucepan (make sure it doesn't go above halfway) and heat on a medium-high temperature. While the oil is warming up, make everything else.
Mix the plain flour, baking powder and salt in a large bowl and then when fully combined whisk in the beer or sparkling water.
Dip the banana pieces into the batter and lower carefully into the hot oil. Fry until crisp and golden.
Serving suggestions: chopped nuts, fresh fruit, ground cinnamon, ice cream, icing sugar, syrup (eg agave or maple etc).
Did you know that Vegan Recipe Club is run by a charity?
We create vital resources to help educate everyone – vegan veterans, novices and the v-curious alike – about vegan food, health and nutrition; as well as the plight of farmed animals and the devastating environmental impact of farming.
Through this work we have helped thousands of people discover veganism; but we want to reach millions more! We rely entirely on donations as we don't get any government funding. If you already support us, thank you from the bottom of our hearts, you are really making a difference! Please share our details with your friends and loved ones too, as every donation enables us to keep fighting for change.