Pea, Courgette & Cherry Tomato Risotto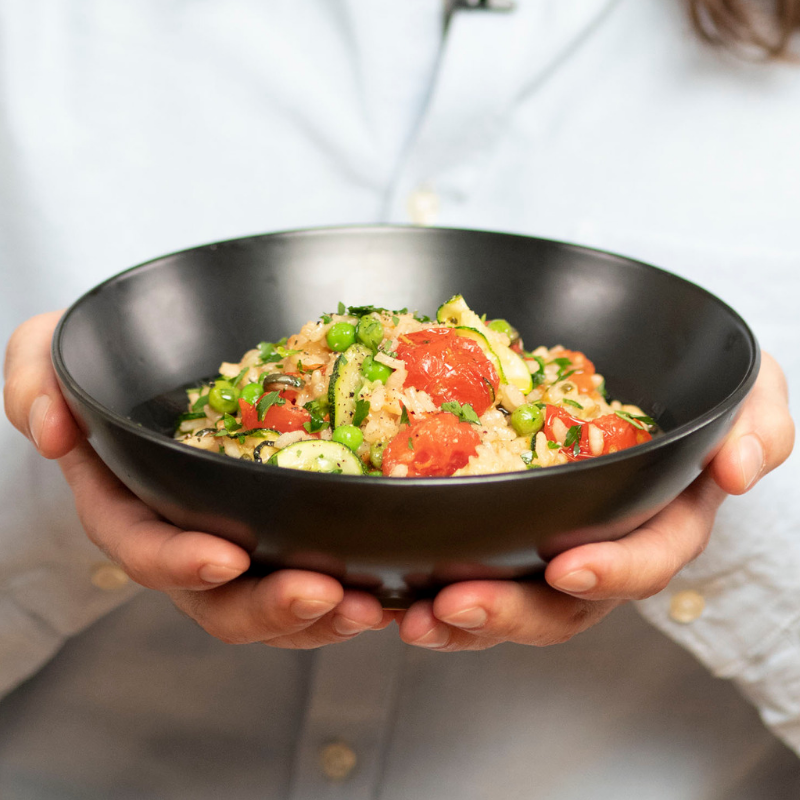 Although traditionally made with Parmesan cheese, the key ingredient in this vegan risotto is nutritional yeast to replicate the cheesy flavour. A delicious creamy risotto without the need of any dairy products! This recipe was created in collaboration with blogger EpiVegan.

Easy




Courtesy of Filippo Berio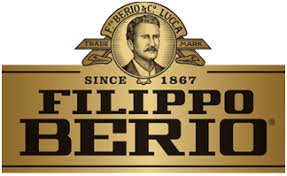 See other recipes by Filippo Berio
* Nutritional information per serving. * For more protein add seeds and beans
Ingredients
400g risotto/brown rice
150ml vegan white wine (check Barnivore for a comprehensive list)
150g frozen peas
2 shallots, finely chopped
3 cloves garlic, minced
2 tbsp Filippo Berio Classico Olive Oil
5 tbsp nutritional yeast
1 courgette, thinly sliced
200g cherry tomatoes
1L vegetable stock
1 bunch fresh parsley
Salt and pepper to taste
Instructions
Oil a large deep wok style pan and bring to a medium heat.
Add the thinly sliced courgette and allow to cook for 5 minutes .
Add in the shallots, garlic and lightly fry for a few minutes.
Sprinkle over nutritional yeast.
Add the rice to the pan and toast for 1 minute before adding in the wine.
After allowing the wine to burn off for a minute or so add in the first ladle of vegetable stock. The trick is to keep the dish on high heat and stir regularly until the liquid is absorbed then add another ladle.
Repeat this until the stock is all used.
Add the tomatoes and put a lid on your pan to simmer for another 10 minutes.
Remove lid and squash your tomatoes with a fork and allow to sit for 5 minutes before serving.
Serve with freshly cracked black pepper and roughly chopped fresh parsley.
Did you know that Vegan Recipe Club is run by a charity?
We create vital resources to help educate everyone – vegan veterans, novices and the v-curious alike – about vegan food, health and nutrition; as well as the plight of farmed animals and the devastating environmental impact of farming.
Through this work we have helped thousands of people discover veganism; but we want to reach millions more! We rely entirely on donations as we don't get any government funding. If you already support us, thank you from the bottom of our hearts, you are really making a difference! Please share our details with your friends and loved ones too, as every donation enables us to keep fighting for change.