Mushroom Pasties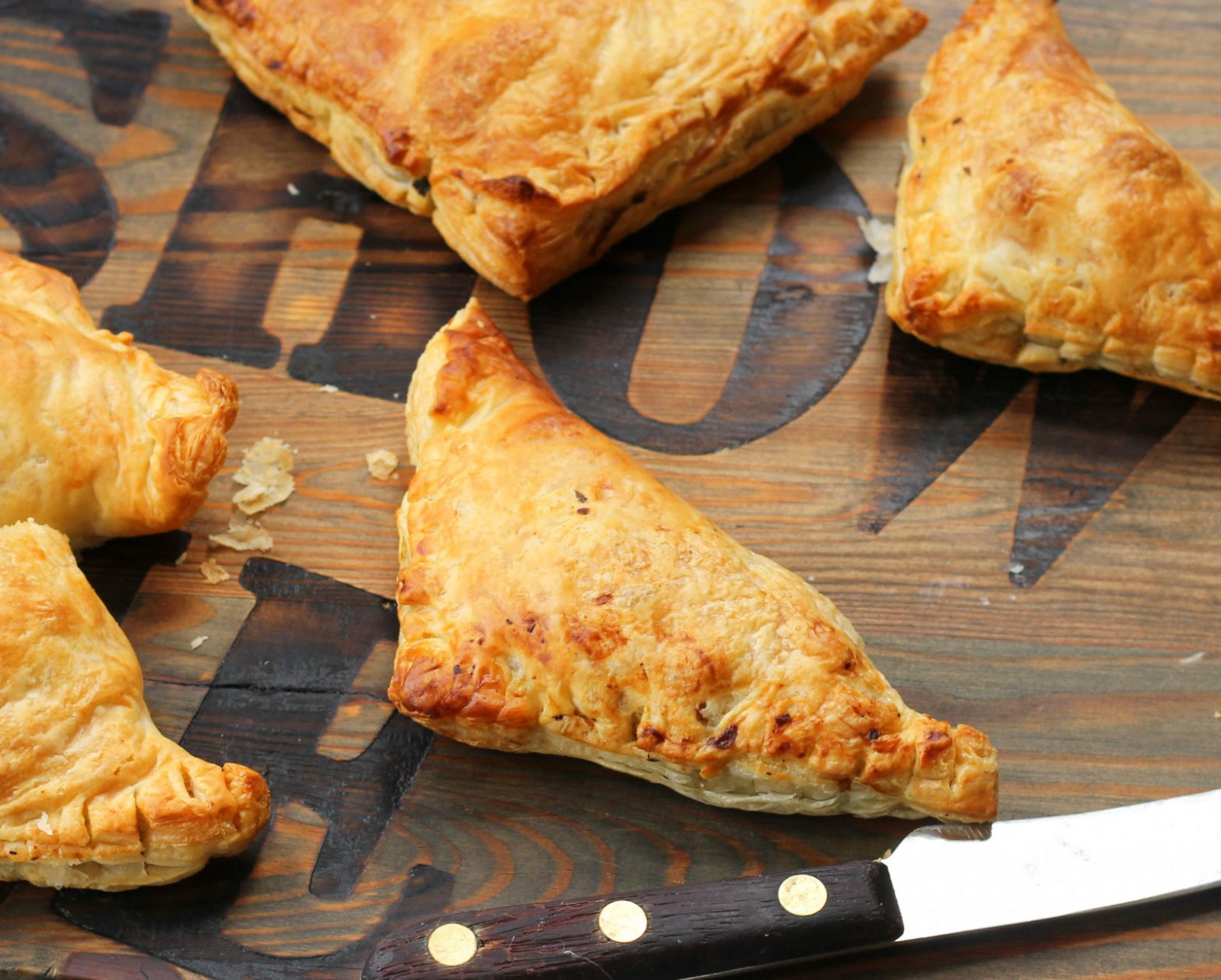 These mushroom pasties are delicious hot or cold! (A lot of instant puff pastry is vegan, so you can fill it with anything you like, not only mushrooms…)

Easy

Meal
mains
sides-light-meals-and-salads
Ingredients
2 tbsp oil
1 onion, chopped
Half a red or other coloured pepper, chopped
2 cloves garlic, crushed
200g/7oz mushrooms, chopped
1 tsp dried tarragon or mixed herbs
1-2 tbsp soya sauce
Black pepper
1 sheet of puff pastry – Jus Rol is vegan
Instructions
1. Pre-heat the oven to 200°C/400°F/Gas Mark 6.
2. Heat the oil and fry the onion until soft. Add the chopped red pepper and cook for another few minutes.
3. Add the mushrooms, herbs and garlic and fry until the mushrooms are cooked.
4. Add the soya sauce and pepper.
5. Roll out the puff pastry and cut into two 17cm/7 inch squares. Place half the mushroom filling in the middle of each square and fold into a parcel.
6. Seal with a little soya milk and brush the top of the pastry with a little of the same.
7. Place on an oiled tray with the fold facing down and cook for approximately 10-15 minutes, or until golden brown.
Did you know that Vegan Recipe Club is run by a charity?
We create vital resources to help educate everyone – vegan veterans, novices and the v-curious alike – about vegan food, health and nutrition; as well as the plight of farmed animals and the devastating environmental impact of farming.
Through this work we have helped thousands of people discover veganism; but we want to reach millions more! We rely entirely on donations as we don't get any government funding. If you already support us, thank you from the bottom of our hearts, you are really making a difference! Please share our details with your friends and loved ones too, as every donation enables us to keep fighting for change.