Martin Shaw's Shepherdess Pie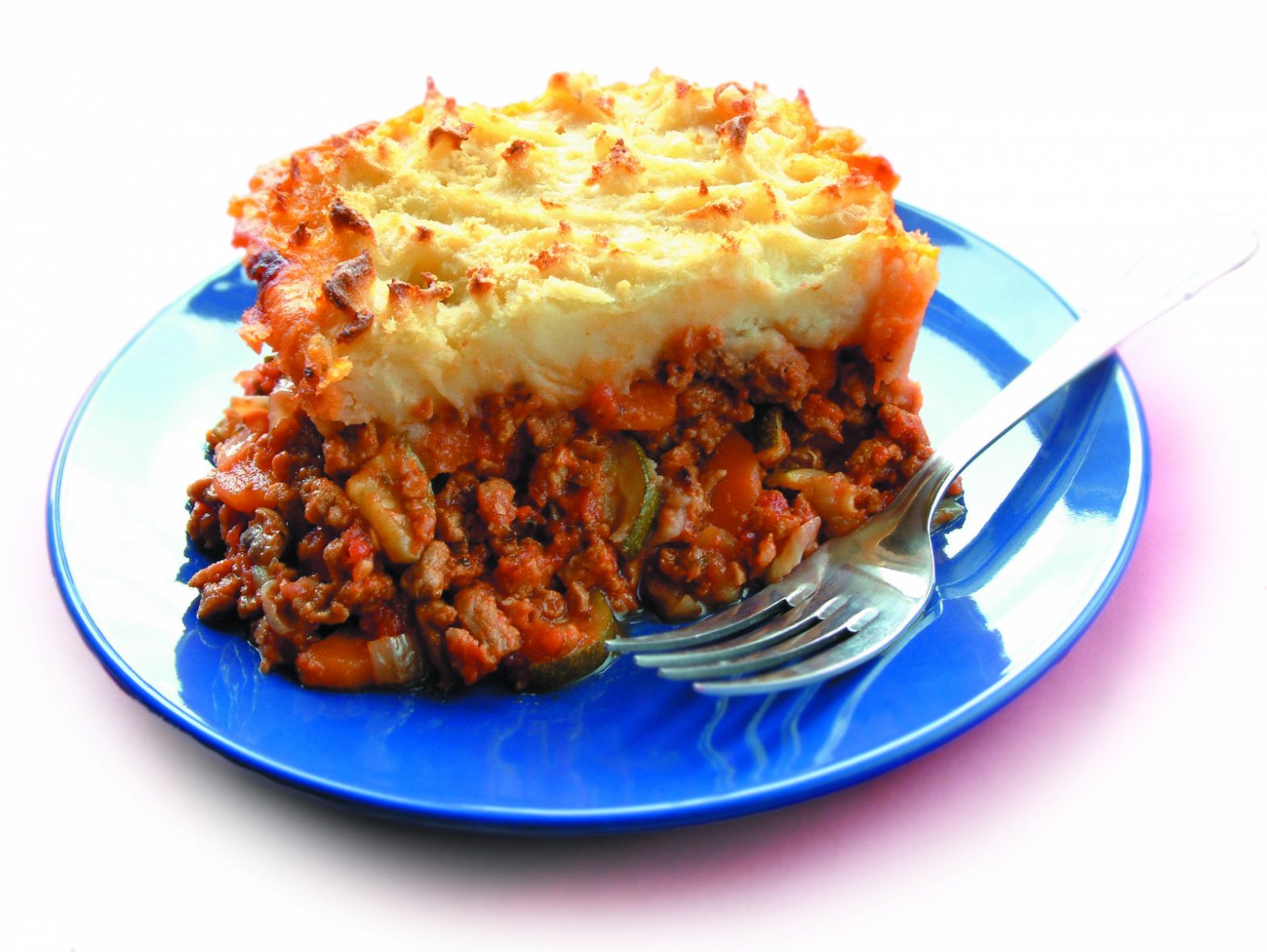 This is a classic, budget dish and this is the classic vegan/veggie version. If you don't like veggiemince use the whole lentil option. It freezes well too.

Not too tricky



Ingredients
Topping
Cooked potatoes for mashing plus olive oil or vegan margarine, salt and black pepper. For a diabetic-friendly topping use sweet potatoes instead of white and minimise the oil or margarine
Pie filling
2 tbsp olive oil
1 large onion, chopped
3 cloves of garlic, crushed
1'ÅÑ2 red pepper, chopped
1 medium courgette, chopped in half lengthways then sliced
110g (4oz) mushrooms, chopped
225g (8oz) veggie mince (eg Fry's, Linda McCartney or supermarket own-brand) OR 1 x 400g tin whole cooked lentils (250g home-cooked)
2-3 tsp mixed dried herbs
2 x 400g tins of chopped tomatoes
1 tbsp tomato purée
1-2 tsp yeast extract (eg Marmite or an own-brand) or dark miso
Instructions
Pre-heat the oven to 375ºF/190ºC/Gas Mark 5.
Fry the onion and red pepper in the oil until soft.
Add the garlic, courgette and mushrooms and cook until the mushrooms are golden brown.
Add the mince if using plus the driedherbs and fry for 4-5 minutes, stirring constantly. (If the mixture sticks and needs a bit of moisture use some of the juice from the tinned tomatoes.)
Add the tomato purée, tinned tomatoes and marmite/miso, stir well and simmer for 10 minutes over a low heat. If using lentils, stir in now.
Put in an oven-proof dish, top with mashed potato, make a rough pattern on the top with a fork and cook for 30 minutes.
Optional extras / notes
This is a pretty quick dish to make – most of the cooking time is in the oven.
Did you know that Vegan Recipe Club is run by a charity?
We create vital resources to help educate everyone – vegan veterans, novices and the v-curious alike – about vegan food, health and nutrition; as well as the plight of farmed animals and the devastating environmental impact of farming.
Through this work we have helped thousands of people discover veganism; but we want to reach millions more! We rely entirely on donations as we don't get any government funding. If you already support us, thank you from the bottom of our hearts, you are really making a difference! Please share our details with your friends and loved ones too, as every donation enables us to keep fighting for change.