Low-fat Pesto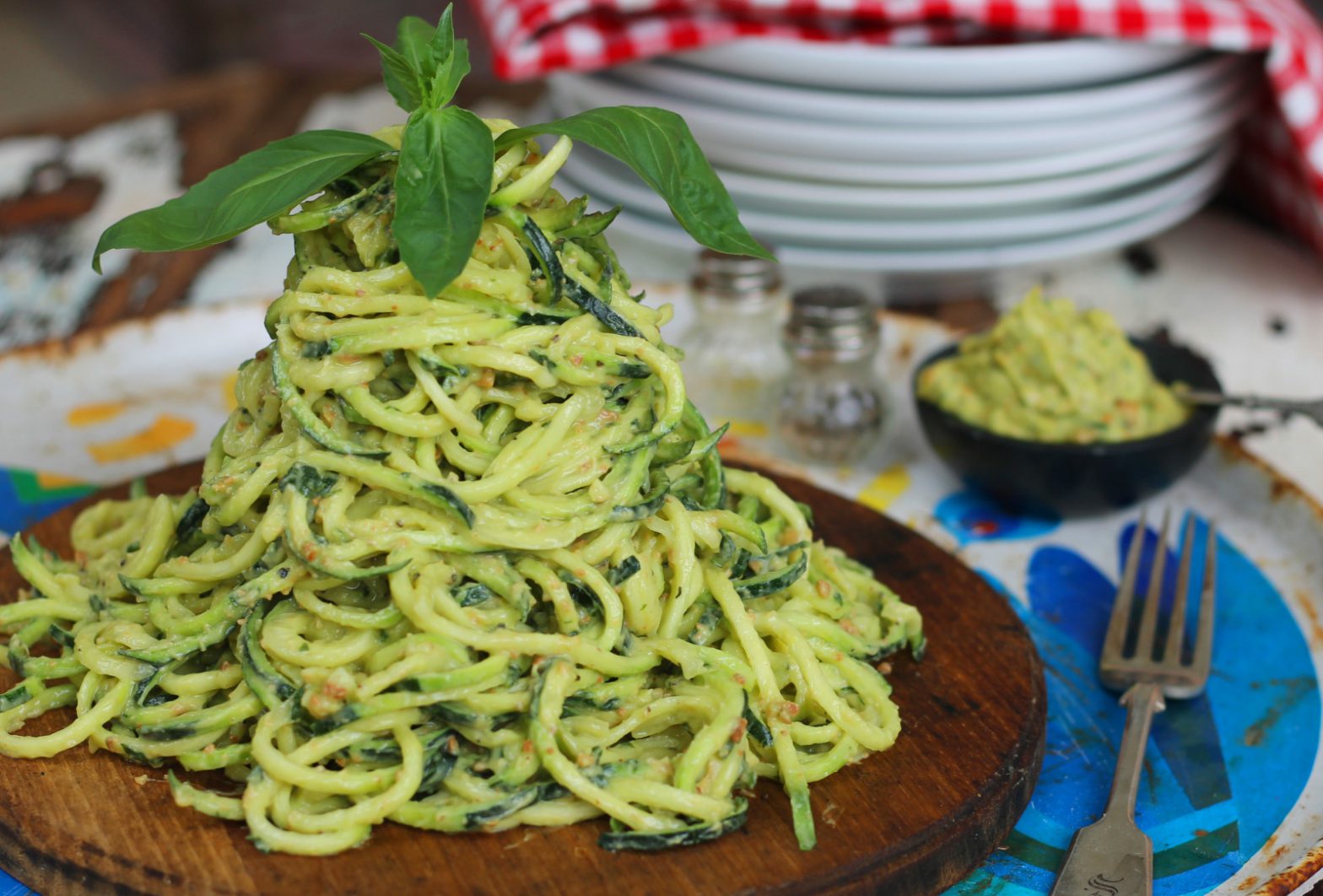 Enjoy that lush pesto taste the low-fat and vegan way. The secret is using white beans, which become very creamy tasting when blended. (We use a similar technique in our delicious Artichoke & Filo Pie )

Easy





Meal
soups-starters
sides-light-meals-and-salads
vegetable-side-dishes
Ingredients
1 large pack of fresh basil (or two regular packs)
1 garlic clove
1 x 440g tin of cannellini or white haricot beans
1 tbsp water
4 tbsp nutritional yeast flakes (Engevita brand, health food shops)
2-3 tbsp fresh lemon juice, to taste
1/2-3/4 tsp sea salt
Optional:
A drizzle of olive oil if you really want it
Instructions
Blend the garlic until it's smooth – or just pulverise in a garlic crusher first.
Add everything else and food process until smooth, scraping down the sides of the bowl as necessary.
Taste and add more seasoning if necessary.
This will keep for up to three days in an air-tight container in the fridge but is nicest eaten as soon as possible.
Did you know that Vegan Recipe Club is run by a charity?
We create vital resources to help educate everyone – vegan veterans, novices and the v-curious alike – about vegan food, health and nutrition; as well as the plight of farmed animals and the devastating environmental impact of farming.
Through this work we have helped thousands of people discover veganism; but we want to reach millions more! We rely entirely on donations as we don't get any government funding. If you already support us, thank you from the bottom of our hearts, you are really making a difference! Please share our details with your friends and loved ones too, as every donation enables us to keep fighting for change.