Dandelion Root Latte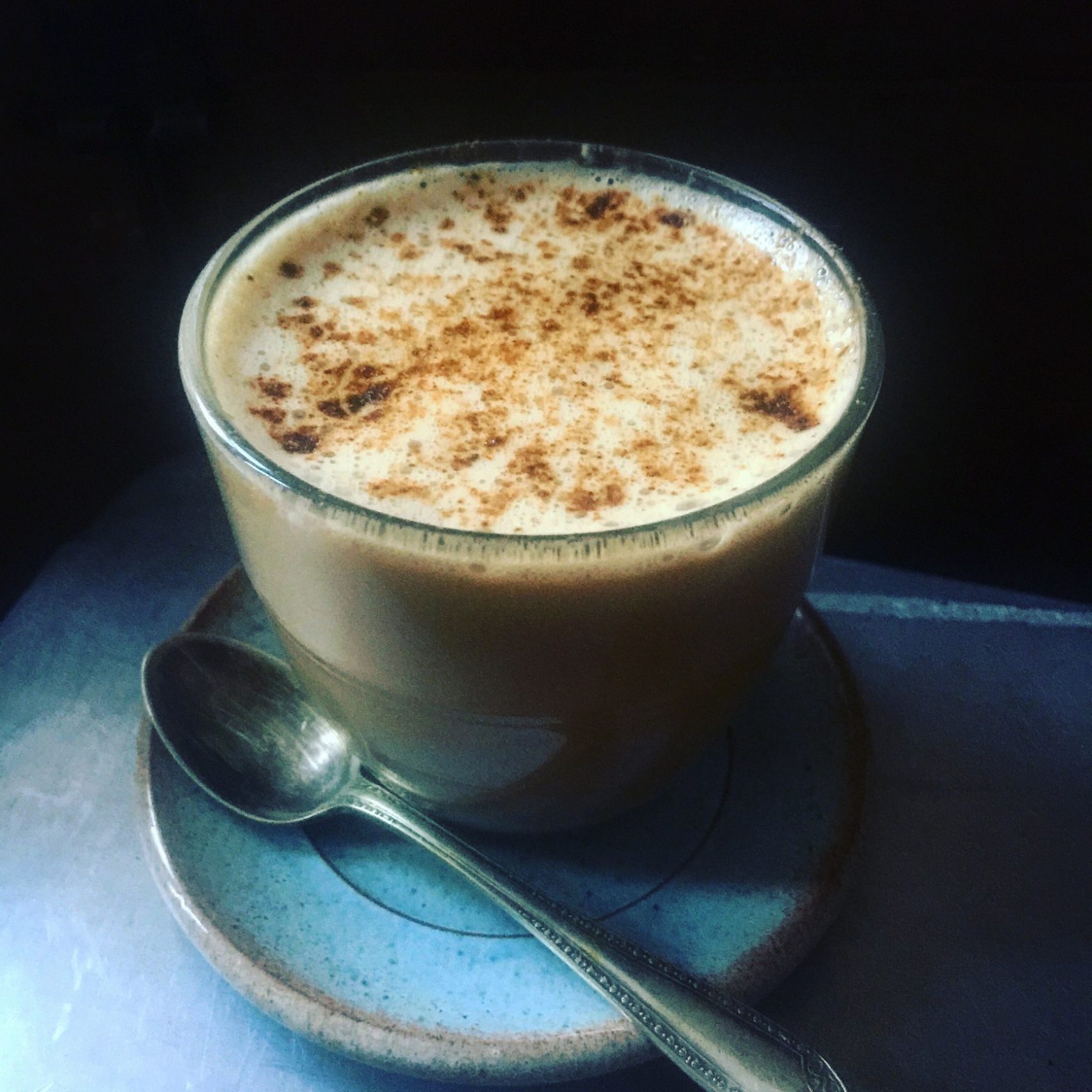 This is set to be the new latte trend: dandelion root latte. Dandelion roots have a rich, coffee- and chocolate-like flavour without sending you on a caffeine-fuelled rollercoaster. Instead, you get a sustained shot of energy and a rich source of antioxidants. Dandelion root is particularly good for liver health, helping your body rid itself of toxins without depleting nutrients and minerals.
TIP: if you've got dandelions growing in your garden, you can dig up the roots in late Autumn (or early Spring), scrub them clean, gently peel, chop into 1-2cm pieces and roast in a 200°C/Gas 6 oven for 20-30 minutes, until nut brown. Once cooled, grind to a powder in a coffee grinder, just as you'd grind coffee but finer.
Recipe created by Rachel de Thample, director of the Vegan Natural Chef Diploma course.

Easy





Meal
vegan-desserts
breakfasts
Ingredients
250ml oat, hazelnut or almond milk
1 tbsp dendelion root coffee or powdered dandelion root
½ tsp ground cinnamon
Pinch freshly ground nutmeg (optional)
Maple syrup or coconut sugar (to sweeten, optional)
Instructions
Warm the plant milk in a saucepan then whisk until frothy.
Add the dandelion root coffee, ground cinnamon and nutmeg and stir through.
Sweeten to taste and drink warm.
Did you know that Vegan Recipe Club is run by a charity?
We create vital resources to help educate everyone – vegan veterans, novices and the v-curious alike – about vegan food, health and nutrition; as well as the plight of farmed animals and the devastating environmental impact of farming.
Through this work we have helped thousands of people discover veganism; but we want to reach millions more! We rely entirely on donations as we don't get any government funding. If you already support us, thank you from the bottom of our hearts, you are really making a difference! Please share our details with your friends and loved ones too, as every donation enables us to keep fighting for change.