Chana Balti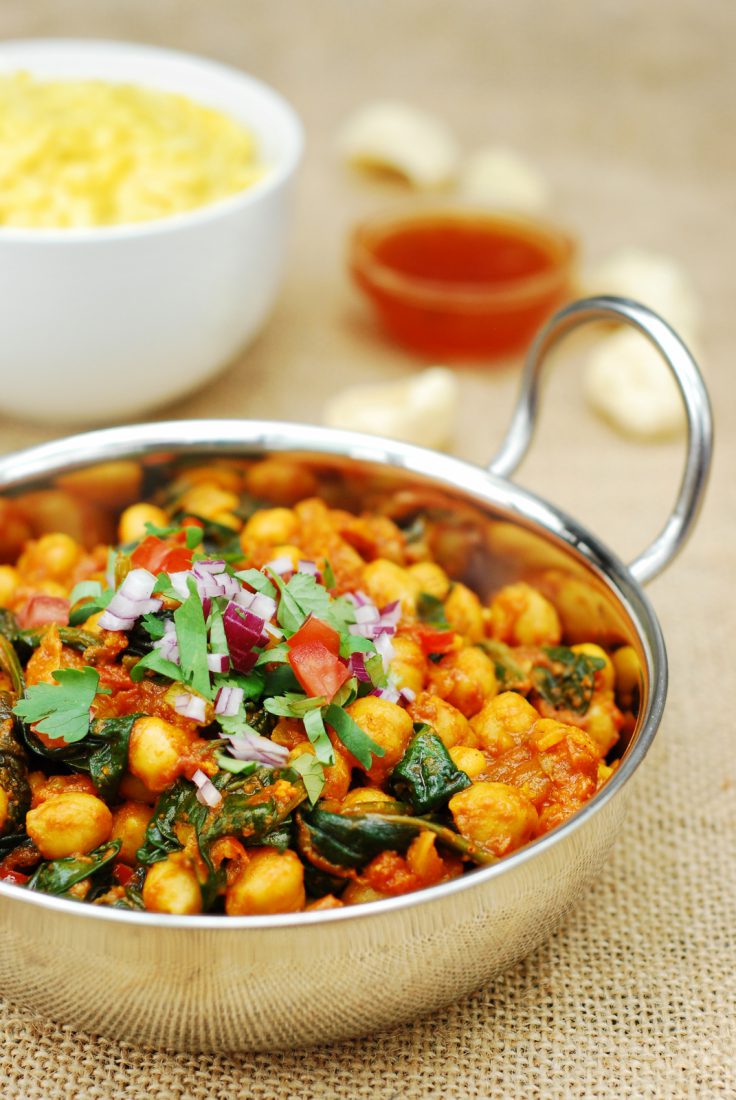 Chava Eichner says: 'Some say that Birmingham is actually the real home of the Balti so I designed this recipe in honour of Viva!'s Birmingham Vegan Festival in April 2016! It seemed a fitting tribute to the UK's second largest city. It's also a great way of using up the chickpeas if you've been making recipes with aquafaba (chickpea brine), eg vegan lemon meringue pie, brunch omelette, mayo or chocolate mousse!'
Assemble all the ingredients and equipment as per our list and go for it. This is a simple but tasty dish that can be made in under half an hour if you get a wiggle on! Remember to factor in the cooking of rice around the time you get the curry on the go.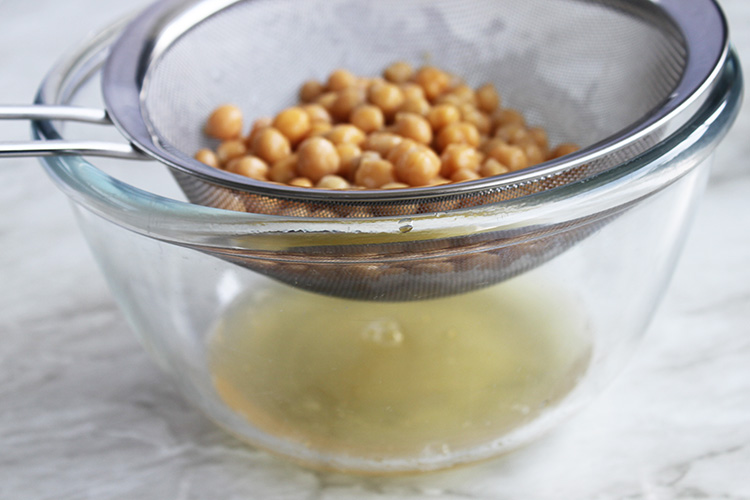 Not too tricky







Cuisine
Indian and Indian Subcontinent
* Nutritional information per serving. * Counted as one serving of curry with one cup of cooked brown rice.
Ingredients
Curry
2 tbsp plain oil (eg refined rapeseed, which is usually sold as 'vegetable oil') You don't want olive oil or anything like that in curry
1 large onion, chopped
2 cloves garlic, crushed
1 tin chopped tomatoes
2 tins chickpeas
2-3 tbsp fresh coriander (a good handful)
Spice mix
1 heaped tbsp grated or finely chopped ginger (Top Tip: use the edge of a teaspoon to peel the ginger – quick and efficient!)
1 medium hot chilli, chopped (remove the seeds if you are sensitive to hot food)
1 tsp cumin seeds
1 tsp garam masala
1 tsp turmeric
1 tsp ground coriander
1 tsp curry powder
Optional
175g mushrooms, roughly chopped
125g fresh spinach, washed and drained
ALL KITTED OUT
Chopping board and knife; small bowl and teaspoon for spices; medium-large saucepan and wooden/silicone spoon for the balti; tin opener; scissors to snip coriander
Instructions
1. Heat the oil in the saucepan until hot then sauté the onion until soft – reduce the heat so the onions don't catch.
2. Add the crushed garlic and the bowl of spices. Stir in for a minute or two to blend the flavours. Add the tomatoes and cook for 2-3 minutes.
3. Drain the chickpeas (reserve the liquid – aquafaba – and place in an airtight container, eg a clean jamjar. Refrigerate. It will keep for 2-3 days).
4. If using mushrooms, add them to the pan. Simmer for 5 minutes, stir in the chickpeas (and spinach if using) and cook until the spinach has wilted.
5. Add salt to taste and stir in the chopped coriander. Serve with rice, poppadoms, chutney and plain vegan yoghurt such as Sojade (it has the required tartness, unlike some brands).
Did you know that Vegan Recipe Club is run by a charity?
We create vital resources to help educate everyone – vegan veterans, novices and the v-curious alike – about vegan food, health and nutrition; as well as the plight of farmed animals and the devastating environmental impact of farming.
Through this work we have helped thousands of people discover veganism; but we want to reach millions more! We rely entirely on donations as we don't get any government funding. If you already support us, thank you from the bottom of our hearts, you are really making a difference! Please share our details with your friends and loved ones too, as every donation enables us to keep fighting for change.