Butternut Squash and Tofu Rendang Curry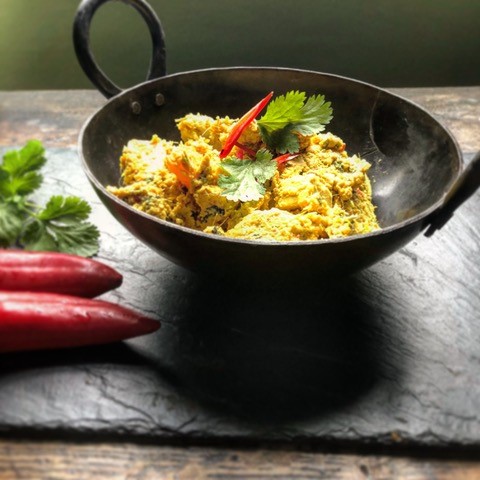 Our version of the classic Indonesian dish. Normally made with meat, we think it's even more delicious made from plants – delicate, coconutty and gently spiced, it's a real treat.
Miller Green is a Bristol-based supper delivery service which brings together classical and international flavours and techniques to create beautifully balanced vegetable based dishes. Whilst their food is totally vegan, they design dishes with complexity, texture and flavour to appeal to everyone.

Not too tricky




Courtesy of Miller Green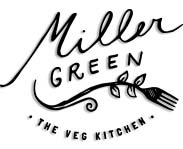 See other recipes by Miller Green
Ingredients
1 butternut squash, peeled, deseeded and cut into 2cm chunks
3 tbsp desiccated coconut
2 cloves garlic
1 onion, sliced
2 stalks lemongrass, peeled and sliced
2-3 red chillis
2 tbsp ginger root, peeled and grated
2 tbsp olive oil
2 tbsp vegetable oil
1 tsp turmeric
1 tsp salt
1 tsp sugar
1 tsp chilli flakes
250ml coconut milk
125ml water
1 tsp tamarind pulp, mixed with a tbsp water
4 star anise
1 cinnamon stick
1 250g pack smoked tofu, cut into 2 cm chunks
2 tbsp coriander, chopped
Instructions
Heat oven to 200ºC.
In a bowl, toss the butternut squash pieces with the chilli flakes in the olive oil. Tip into a baking tray and pop in the oven to roast for about 15 minutes. Remove from oven and set aside.
While the squash is roasting, gently toast the desiccated coconut in a heated, dry frying pan until fragrant and lightly golden.
Pound or blend together the toasted coconut, garlic, onion, lemongrass, chillies, ginger, turmeric, salt and sugar to make a paste.
Heat the oil in a large heavy based frying pan. Add the paste and cook for five minutes, stirring, until fragrant.
Add the coconut milk to the pan, along with the water, the tamarind mixture, star anise and cinnamon stick. Bring to the boil, stirring constantly.
Reduce the heat and simmer gently for a further five minutes. Then add the smoked tofu and butternut squash and continue to cook the curry gently for another 10 minutes. Stir in the chopped coriander.
Serve with steamed rice and more coriander as a garnish.
Did you know that Vegan Recipe Club is run by a charity?
We create vital resources to help educate everyone – vegan veterans, novices and the v-curious alike – about vegan food, health and nutrition; as well as the plight of farmed animals and the devastating environmental impact of farming.
Through this work we have helped thousands of people discover veganism; but we want to reach millions more! We rely entirely on donations as we don't get any government funding. If you already support us, thank you from the bottom of our hearts, you are really making a difference! Please share our details with your friends and loved ones too, as every donation enables us to keep fighting for change.