Ackee & Tofu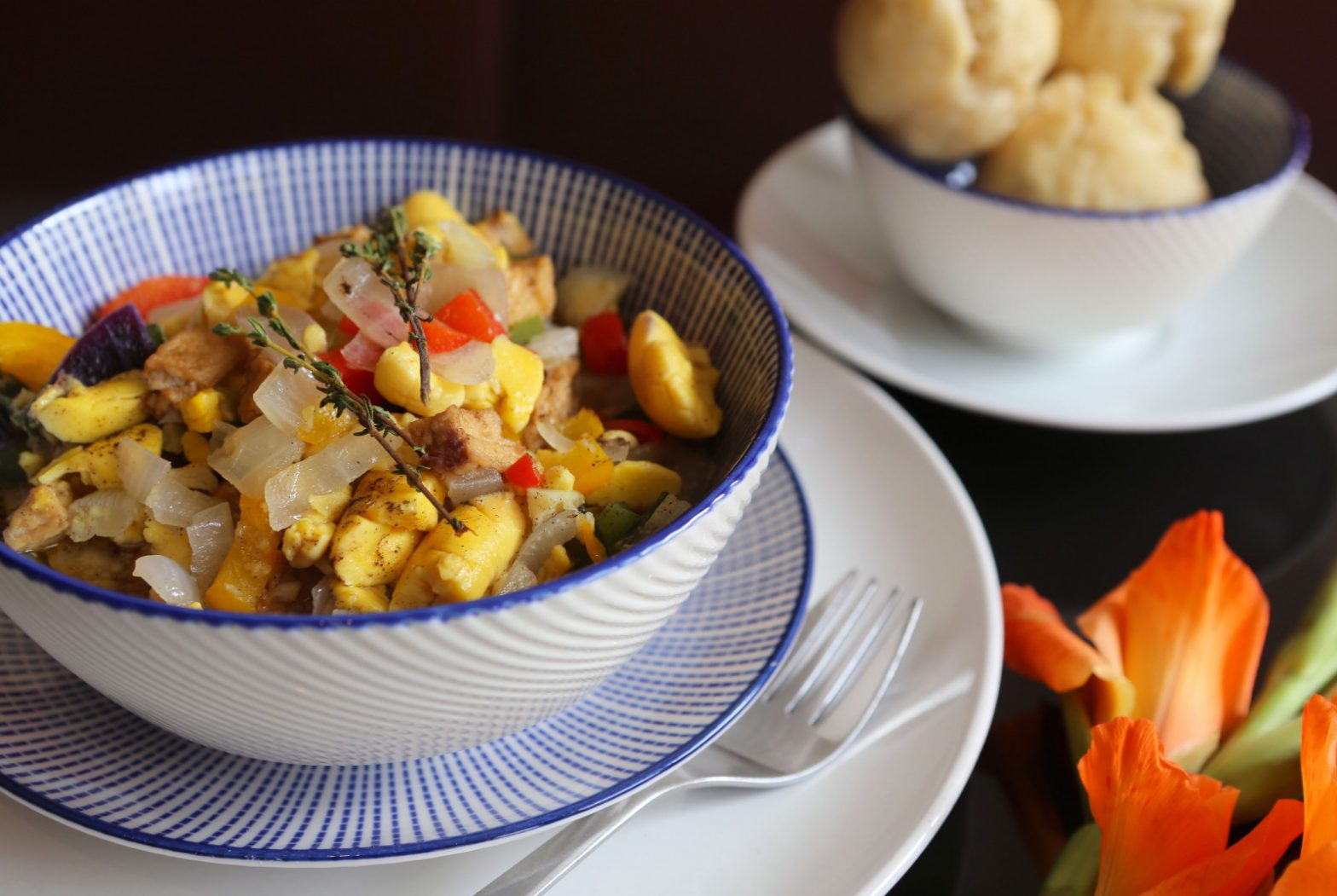 Ackee is a fruit which is eaten as a vegetable. It's Jamaica's national fruit and a part of the national dish. It has come to represent community and is extremely valuable because when the tree bears fruit it can feed a large number of people. It's normally found in every garden and people normally share their ackee between neighbours so no-one goes hungry when ackee is in season.

Not too tricky


Courtesy of Fi Real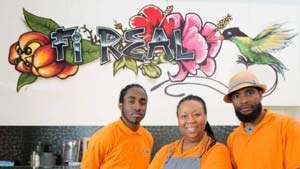 See other recipes by Fi Real
Ingredients
1 tin (540g) ackee (any brand)
1 large onion, finely diced
1 large head of spring onion, finely diced
½ tsp chilli powder (optional… if you like extra heat)
1 chilli or scotch bonnet pepper (use ¼ of pepper), finely diced
1-2 sweet peppers (different colours), finely diced
60ml/¼ cup water (approx)
160-200g tofu (plain or marinated), precooked
Sprig of thyme (optional)
2 cloves of garlic (optional)
Cooking oil
Salt, to taste
Black and white pepper
Instructions
Rinse and drain the ackee
Heat some oil in a large frying pan and then add the chopped vegetables.
Sautee on a low flame until the onions are cooked.
Add the chilli powder (if using) and stir through for a minute.
Add the tofu, then the water and simmer.
Add the ackee, salt, pepper (black and white), to taste.
If using thyme and garlic, add these at this stage.
Simmer for 10 minutes until everything is cooked through. Adjust the seasoning accordingly.
Serve with boiled basmati or brown rice. If you're feeling brave… try boiling some green bananas and yams 🙂
Did you know that Vegan Recipe Club is run by a charity?
We create vital resources to help educate everyone – vegan veterans, novices and the v-curious alike – about vegan food, health and nutrition; as well as the plight of farmed animals and the devastating environmental impact of farming.
Through this work we have helped thousands of people discover veganism; but we want to reach millions more! We rely entirely on donations as we don't get any government funding. If you already support us, thank you from the bottom of our hearts, you are really making a difference! Please share our details with your friends and loved ones too, as every donation enables us to keep fighting for change.