Vegan Arancini Balls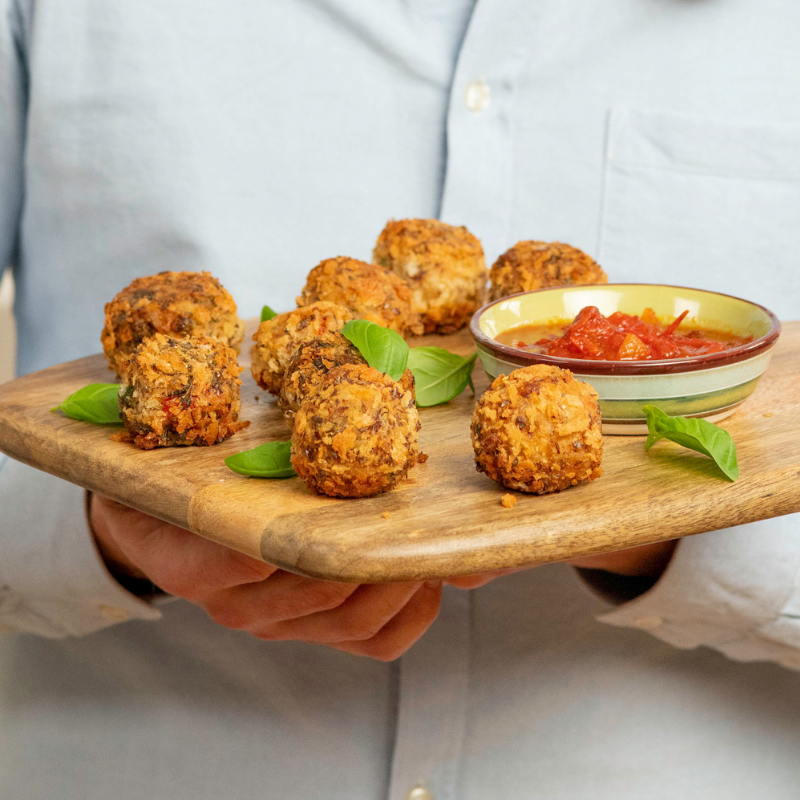 Win all the family over with these irresistible, crispy arancini balls. The perfect use for leftover risotto and completely vegan! Best served with an arrabbiata or marinara sauce. This recipe was created in collaboration with blogger EpiVegan.

Easy

Courtesy of Filippo Berio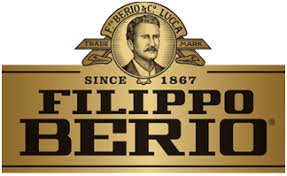 See other recipes by Filippo Berio
Meal
lunches
sides-light-meals-and-salads
Ingredients
4 cups left-over risotto (you can make fresh but let it completely cool)
2 tbsp flour
1 tbsp ground flax seed
2 tbsp plant based milk
5 tbsp panko bread crumbs (or use GF breadcrumbs if appropriate)
2 tbsp dried thyme
Salt & pepper, to taste
Filippo Berio Mild & Light Olive Oil (for deep frying)
Instructions
Add olive oil to a large pan over a medium heat until a panko breadcrumb sizzles when dropped into the oil.
Divide your left-over risotto into even sized balls. The balls should be about half the size of a golf ball at most (so the inside cooks through without the outside burning).
Add the flour to a plate or on to an even surface and roll the balls in the flour. They only need a very thin coating.
In a dish add your plant based milk and roll the balls in there to wash the flour. Again they only need just coating
In a deep dish add the thyme, flax seed and panko bread crumbs with some salt and pepper.
Mix this dry coating mixture and then roll the ball in there ensuring it is completely covered and then place gently in the pan. Repeat this process for all of the balls.
Lightly fry until all of the balls are a golden brown.
Did you know that Vegan Recipe Club is run by a charity?
We create vital resources to help educate everyone – vegan veterans, novices and the v-curious alike – about vegan food, health and nutrition; as well as the plight of farmed animals and the devastating environmental impact of farming.
Through this work we have helped thousands of people discover veganism; but we want to reach millions more! We rely entirely on donations as we don't get any government funding. If you already support us, thank you from the bottom of our hearts, you are really making a difference! Please share our details with your friends and loved ones too, as every donation enables us to keep fighting for change.