Root Vegetable Bhuna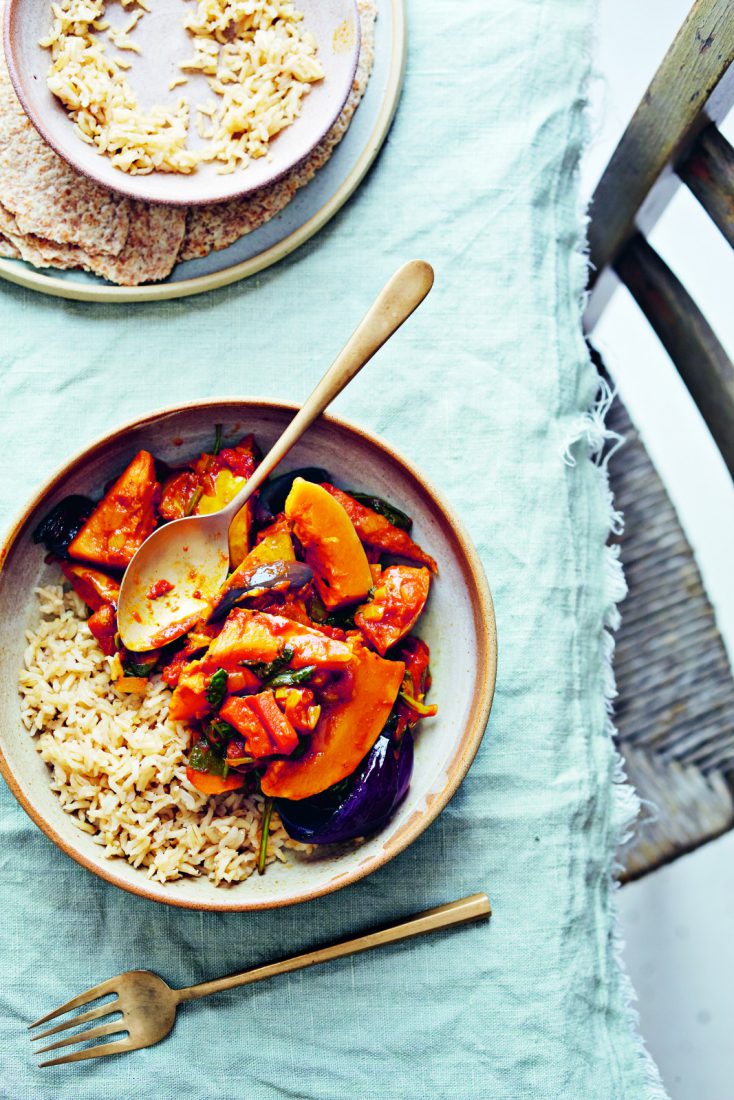 Taken from 15 Minute Vegan: On a Budget by Katy Beskow (Quadrille £15) Photography ¬©Dan Jones
I always roast up too many vegetables to go with Sunday lunch. Sometimes accidentally, sometimes intentionally; either way, they make a perfect addition to this simple and spicy bhuna.

Easy






Courtesy of Katy Beskow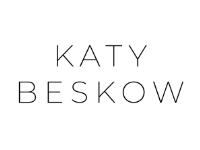 See other recipes by Katy Beskow
Cuisine
Indian and Indian Subcontinent
Ingredients
1 tbsp sunflower oil
1 onion, peeled and finely chopped
1 red pepper, finely sliced
2 cloves of garlic, peeled and crushed
1 tsp ground cumin
1 tsp ground turmeric
½ tsp dried chilli flakes
1 tbsp medium (vegan) curry paste
400g (14oz) can chopped tomatoes
2 handfuls of fresh or frozen spinach
½ roasting tray of leftover roasted root vegetables, including carrots, parsnips, red o

nion and butternut squash, roughly chopped

Juice of ½ unwaxed lemon
Pinch of sea salt flakes
Instructions
Heat the oil in a saucepan over a medium–high heat and cook the onion and red pepper for 2 minutes until softened.
Add the garlic, cumin, turmeric, and chilli flakes and cook for a further 1 minute.
Stir in the curry paste and chopped tomatoes, then reduce the heat to medium. Simmer for 8–9 minutes, then stir in the spinach and cook for a further 2 minutes.
Stir in the leftover roasted root vegetables and squeeze over the lemon juice. Season with sea salt.
For the perfect roasted root vegetables, drizzle sunflower oil over peeled carrots, parsnips, quartered red onions, and butternut squash, then roast at 200°C/Gas mark 6 for 35–40 minutes, turning once. Allow the leftovers to cool fully, then refrigerate for use the following day.
Suitable for freezing.
Did you know that Vegan Recipe Club is run by a charity?
We create vital resources to help educate everyone – vegan veterans, novices and the v-curious alike – about vegan food, health and nutrition; as well as the plight of farmed animals and the devastating environmental impact of farming.
Through this work we have helped thousands of people discover veganism; but we want to reach millions more! We rely entirely on donations as we don't get any government funding. If you already support us, thank you from the bottom of our hearts, you are really making a difference! Please share our details with your friends and loved ones too, as every donation enables us to keep fighting for change.