Roasted Tofu & Sweet Potato Rendang Curry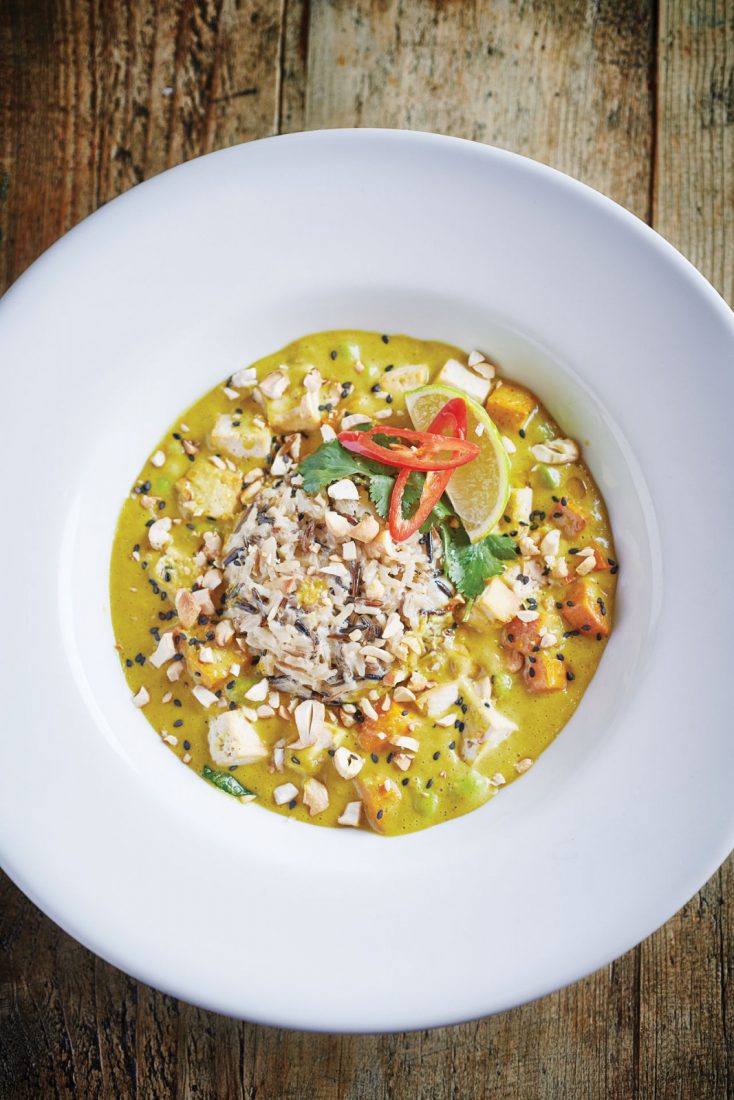 A firm favourite at all our vegan supper clubs. You will struggle not to eat this as you go along but believe us, it is so worth the wait! Enjoy as your kitchen fills with delicious scents of exotic spices. (Filmore and Union)

Not too tricky



Courtesy of Katie Fisher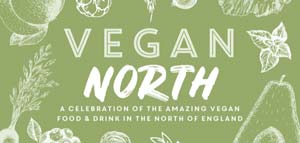 See other recipes by Katie Fisher
Ingredients
3 tsp oil of your choice

180g sweet potato
225g firm tofu, drained and 2cm cubed
60g pak choi
45g edamame beans
For the rendang curry sauce
1 small white onion, diced
2cm piece of fresh ginger, grated
3 cloves of garlic, crushed
1 lemongrass stalk, finely chopped
1 tsp each of ground cumin, cinnamon, nutmeg and coriander
1 tbsp turmeric
20g muscovado sugar
15g each of tamari and tamarind paste
½ tsp chilli flakes (add extra if you like a kick!)
400g tin of coconut milk
For the coconut rice
150g brown rice
65g black rice
25g desiccated coconut
400g tin of coconut milk
To garnish (optional)
Small bunch of fresh coriander
Sliced chillies
Crushed peanuts
Lime juice
Instructions
Preheat the oven to 200°c/390°F/Gas Mark 6.
Peel and cube the sweet potato, toss in a teaspoon of the oil and add to a baking tray.
Cook for 30 minutes until tender. In the meantime you can start your rendang curry sauce which should take about 15 minutes.
For the rendang curry sauce
Add the remaining two teaspoons of oil to a wok and place on a medium heat.
Add the onion, ginger, garlic and lemongrass.
Fry for 5 minutes until the ingredients have softened.
Add the ground spices, muscovado sugar, tamari, tamarind paste, dried chilli flakes and the tin of coconut milk.
Turn the heat down and simmer for approximately 15 minutes.
After 15 minutes, take the pan off the heat and let the sauce cool.
Check on the sweet potato cubes and turn them to prevent sticking.
Drain the tofu, slice into 2cm cubes and then place these on a baking tray lined with greaseproof paper.
Place in the oven for the remaining 15 minutes.
For the coconut rice
Place a medium-sized saucepan on a medium heat.
Place the brown rice, black rice, desiccated coconut and coconut milk into the pan.
Gradually add 300ml of water until the rice is soft and all liquid has cooked out. Season with a sprinkling of salt if you wish.
Remove the tofu and sweet potatoes from the oven. They should be lovely and roasted by now!
The curry sauce should have cooled a little, so blend using a stick blender until it is nice and smooth. Once you have done this, you're ready to start plating up.
Reheat the curry sauce on a medium heat and add the pak choi, edamame beans, sweet potato and tofu. Stir until heated through.
Reheat the coconut rice if needed by placing it in a small bowl and place this in the microwave for no longer than 1 minute.
To plate
Spoon some rice into a bowl and pour the curry around it.
To add a little extra flavour, why not garnish with some freshly picked coriander, sliced chilli, crushed peanuts and a squeeze of lime juice? Delicious!
Did you know that Vegan Recipe Club is run by a charity?
We create vital resources to help educate everyone – vegan veterans, novices and the v-curious alike – about vegan food, health and nutrition; as well as the plight of farmed animals and the devastating environmental impact of farming.
Through this work we have helped thousands of people discover veganism; but we want to reach millions more! We rely entirely on donations as we don't get any government funding. If you already support us, thank you from the bottom of our hearts, you are really making a difference! Please share our details with your friends and loved ones too, as every donation enables us to keep fighting for change.