Mango Sticky Rice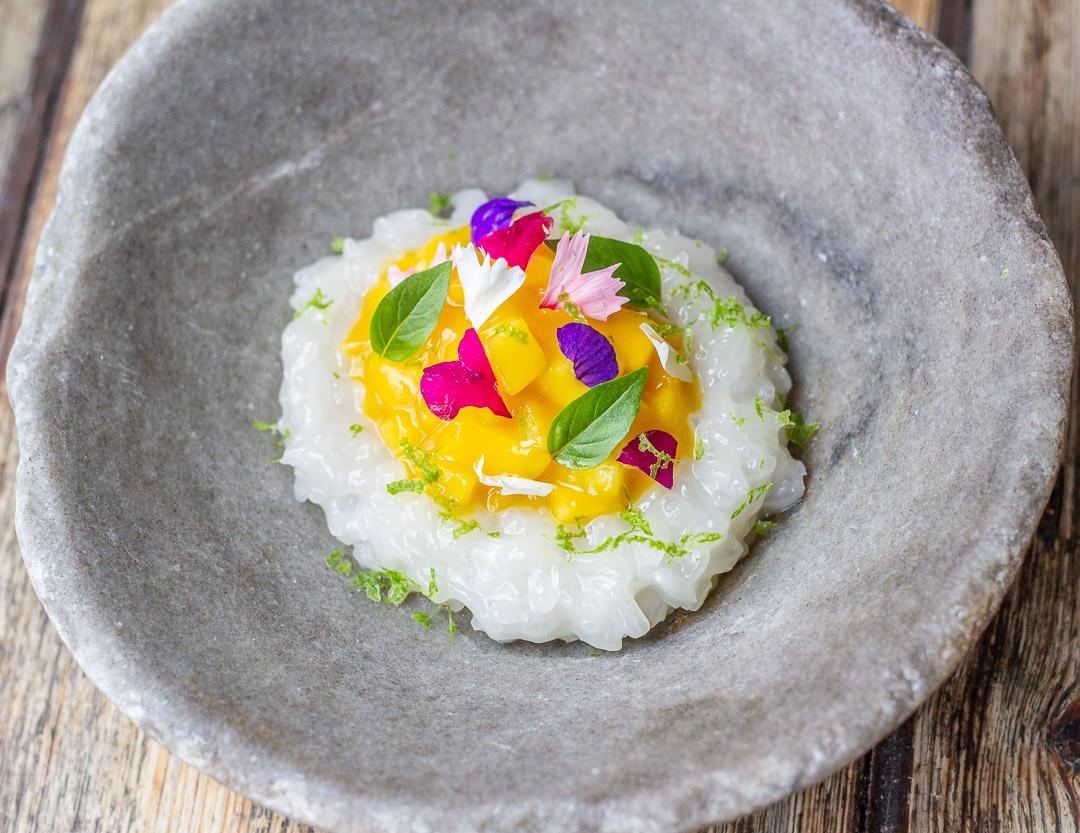 This dessert is a spin on the Thai classic only with a little twist – adding lime zest changes everything! Sweet, sticky and seriously addictive, this will transport you to Thailand.

Intricate


Courtesy of Alter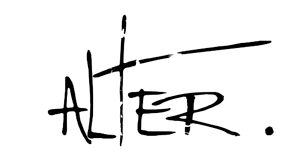 See other recipes by Alter
Ingredients
Mango mix
1 x ripe mango, peeled & 1cm cubes

1 small tin Kesar/Alphonso mango puree
Sticky rice
Sweet coconut cream
200g coconut cream
112g white sugar
10g Maldon salt
Garnish
Edible flowers
Thai basil
Lime zest
Instructions
The night before
Sticky rice needs to be soaked overnight in twice its volume of water to work, but don't worry it's definitely worth it! Grab your rice, put it in a container and fill it to twice its height with water and leave overnight in the fridge.
Mango Mix
Dice the mango into 1cm cubes and put into a container. Add just enough tinned mango puree to bind the fresh mango together without it being too 'wet' a mix.
Sweet Sticky Rice
Next, we're ready to steam the rice – yep that's right – we gotta steam this sucker, not boil it as you would with jasmine rice, or it will go all manner of claggy. Chinese bamboo steamers set on top of a pan work a treat for this! Steam for about 10 minutes, then flip the rice over as best you can, or at least give it a good shuffle, before steaming it a further 10 mins. Taste to check it's done – it should still be fairly firm but not hard. Place cooked rice into a container.
Meanwhile, make your sweetened cream. Dissolve the sugar and salt into the cream by hand until the grains have been fully dissolved. Pour the seasoned cream over the rice, cling film and put in a warm place in the kitchen.
After about 20 minutes or so, give the mix a stir, it should have thickened as the rice absorbs the cream. Repeat process for another 20 mins. It should have absorbed the remaining liquid. Leave somewhere warm until ready to use.
Assembly
Spoon a decent amount of sweet sticky rice onto the plate before making a sort of cavity of sorts into it using the back of your spoon.
Next spoon you mango mix into the cavity to stop it moving about too much.
Microplane some lime zest over the top of the dessert before garnishing with whatever edible flowers you have in the garden and a little Thai basil.
Did you know that Vegan Recipe Club is run by a charity?
We create vital resources to help educate everyone – vegan veterans, novices and the v-curious alike – about vegan food, health and nutrition; as well as the plight of farmed animals and the devastating environmental impact of farming.
Through this work we have helped thousands of people discover veganism; but we want to reach millions more! We rely entirely on donations as we don't get any government funding. If you already support us, thank you from the bottom of our hearts, you are really making a difference! Please share our details with your friends and loved ones too, as every donation enables us to keep fighting for change.