Leek, Lime & Coconut Soup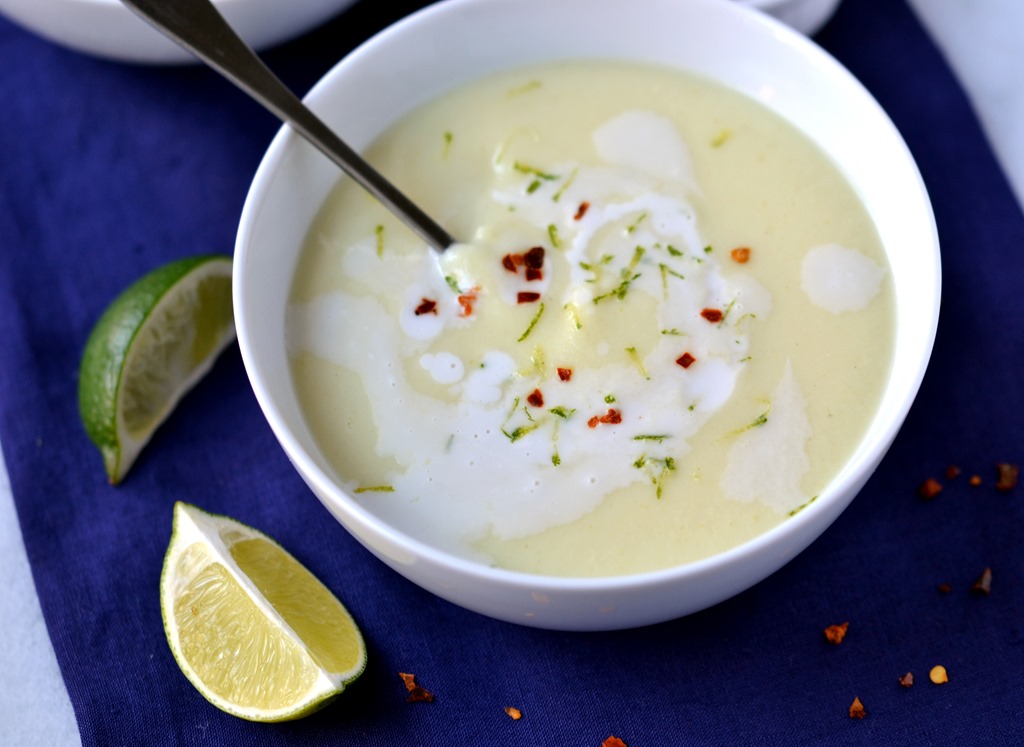 Creamy with a bit of a tang – a lovely simple soup that's a bit out of the ordinary.
Most vegan stock cubes and bouillon are gluten-free but check ingredients carefully.

Easy



Ingredients
30ml/2tbsp sesame oil (use regular vegetable oil if you don't have sesame)
3 medium leeks, cleaned and thinly sliced
1 green chilli, seeded and chopped (add more to taste if desired)
2 medium potatoes, peeled and sliced
Zest and juice of 1-2 limes (use zest and juice of one then add more if desired)
1.2 ltr/generous 2pts water
1½ vegetable stock cubes OR 4 tsp vegan bouillon powder
220ml/½ tin coconut milk
Handful fresh chopped coriander
Instructions
1. Heat sesame oil in large saucepan and add leeks, chilli and potatoes.
2. Sweat for a moment then add water and stock cube.
3. Bring to the boil, then simmer for 20 minutes.
4. Season and add coconut milk, lime zest and juice. Taste and adjust seasoning if necessary, eg salt, pepper, zest, juice, chilli.
5. Add chopped coriander before serving.
Did you know that Vegan Recipe Club is run by a charity?
We create vital resources to help educate everyone – vegan veterans, novices and the v-curious alike – about vegan food, health and nutrition; as well as the plight of farmed animals and the devastating environmental impact of farming.
Through this work we have helped thousands of people discover veganism; but we want to reach millions more! We rely entirely on donations as we don't get any government funding. If you already support us, thank you from the bottom of our hearts, you are really making a difference! Please share our details with your friends and loved ones too, as every donation enables us to keep fighting for change.