Fishless Fingers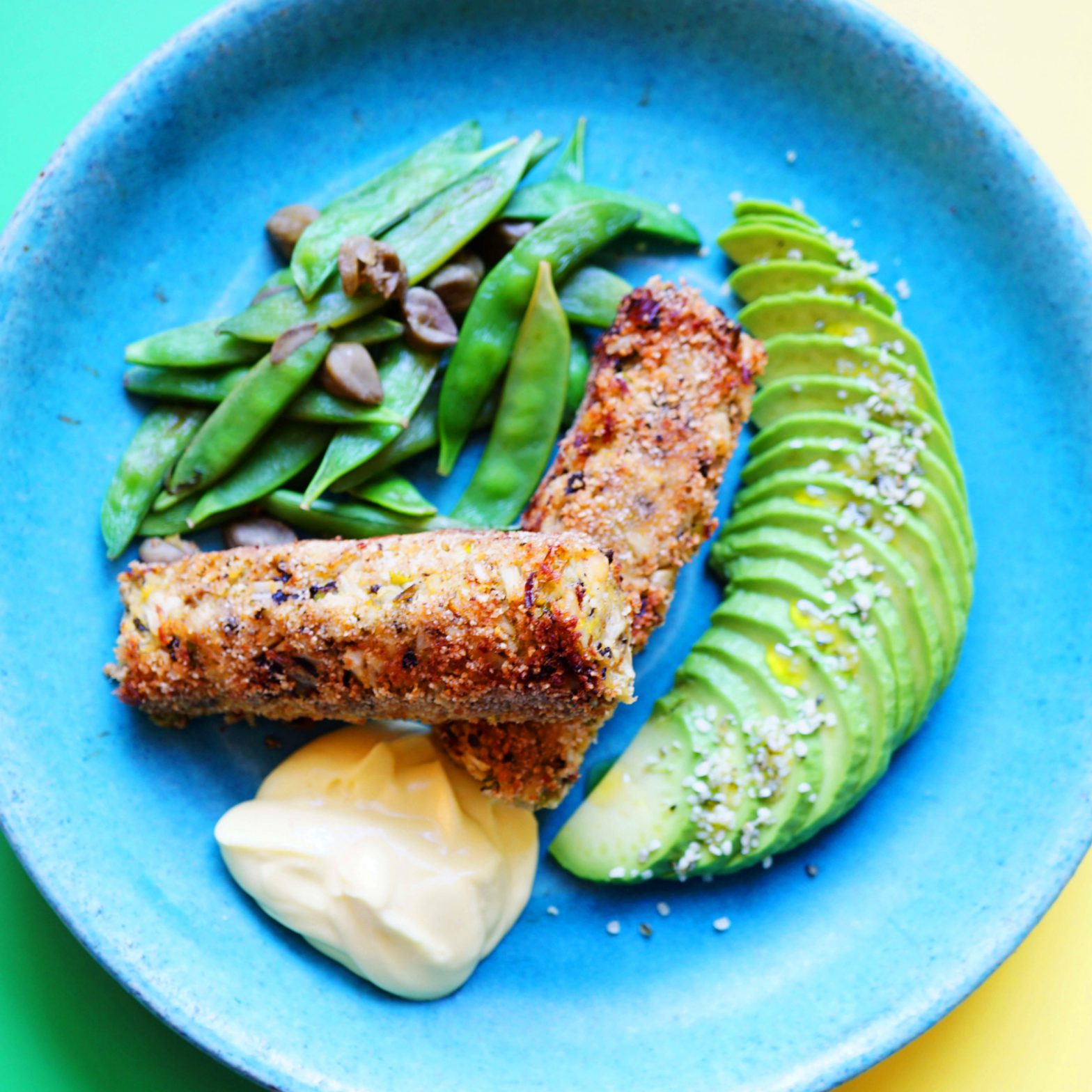 Amazing recipe! Give it a go, it's really not difficult. You'll find Essential Trading's green jackfruit in a health food shop or Ocado and other brands are available in Asian grocers. Nori and nori sprinkles are available in one version or other in larger supermarket branches, Oriental grocers or health food shops. Whole sheets of nori are much cheaper but need to be crumbled first, unlike the sprinkles.
(If you don't have time, try Quorn vegan fish fingers or other vegan brands!)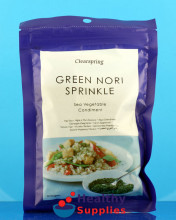 Easy



Courtesy of Vegan Chef Day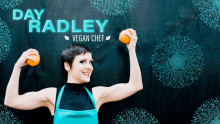 See other recipes by Vegan Chef Day
Cuisine
United States and Canada
Ingredients
2​ ​sheets​ ​of​ ​nori OR a pack of Nori sprinkles
1​ ​can​ ​of​ ​chickpeas,​ ​drained​ ​and​ ​rinsed
1​ ​can​ ​of​ ​GREEN​ ​jackfruit​ ​in​ ​WATER​ ​NOT​ ​BRINE
80g​ ​leeks, ​finely​ ​sliced
Sunflower​ ​or​ ​rapeseed​ ​oil
¼-​​½ tsp ​salt
2 tbsp​ ​unsweetened​ plant ​milk​ ​(optional — ​use​ ​this​ ​if​ ​the​ ​mixture​ ​is​ ​too​ ​dry​. ​If​ ​you​ ​can​ ​mould​ ​it you​ ​won't​ ​need​ ​this)
50g​ ​gluten​-​free​ ​breadcrumbs
Instructions
If using nori sprinkles, jump to stage 4.
Toast​ ​the​ ​nori​ ​in ​a​ ​dry​ ​frying​ ​pan​ ​on​ ​a​ ​high​ ​heat​ ​until​ ​it​ ​starts​ ​to​ ​blacken​ ​and​ ​crumple.
Put​ ​the​ ​nori​ ​into​ ​the​ ​chopper​ ​attachment​ ​of​ ​a​ ​hand​ ​blender​ ​or​ ​a​ ​food​ ​processor and grind​ ​into​ ​small​ ​flakes. Place it into a large bowl and set aside.
Next, blend the ​jackfruit​ ​using a​ ​blender​ ​or​ ​food​ ​processor​ ​and​ ​grind into​ ​flakes​ ​but​ ​not​ ​so​ ​much​ ​that​ ​it becomes​ ​mush. Put this into the​ ​large​ ​bowl with the nori and set aside.
Heat​ ​a​ ​little​ ​oil,​ ​fry​ ​the​ ​leeks​ ​on​ ​a​ ​low​ ​heat​ ​until​ ​soft. Add​ ​the​​ ​chickpeas,​ ​salt​ ​and​ ​plant milk​ ​(if​ ​using) then ​blend​ ​until​ ​smooth.
Add​ ​this mix to​ ​the​ ​jackfruit and nori ​and stir ​everything​ ​well.
Roll​ ​the mixture out​ ​between​ ​two​ ​sheets​ ​of​ ​greaseproof​ ​paper and​ ​cut​ ​into​ ​10​ ​slices.
Pour​ ​the​ ​breadcrumbs​ ​onto​ ​a​ ​plate. Take​ ​one​ ​slice​ ​of​ ​the​ ​mixture and​ ​squeeze​ ​between​ ​your​ ​hands (this​ ​will​ ​hold​ ​them​ ​together​ ​more​ ​when​ ​cooking). Roll​ each slice ​in​ ​the​ ​breadcrumbs until they are lightly covered.
Pour​ ​a​ ​thin​ ​layer​ ​of​ ​oil​ ​into​ ​a​ ​frying​ ​pan.​ ​Heat​ ​until​ ​very​ ​hot and ​fry​ ​the​ ​fishless​ ​fingers​ ​on​ ​each​ ​side​ ​until browned​ ​and​ ​crispy.
Drain​ ​on​ ​kitchen​ ​roll​ ​to​ ​get​ ​rid​ ​of​ ​any​ ​excess​ ​oil and serve​ ​with​ ​avocado,​ ​sugarsnap​ ​peas​, ​capers​ ​and​ ​aioli (garlic mayo)​.
Did you know that Vegan Recipe Club is run by a charity?
We create vital resources to help educate everyone – vegan veterans, novices and the v-curious alike – about vegan food, health and nutrition; as well as the plight of farmed animals and the devastating environmental impact of farming.
Through this work we have helped thousands of people discover veganism; but we want to reach millions more! We rely entirely on donations as we don't get any government funding. If you already support us, thank you from the bottom of our hearts, you are really making a difference! Please share our details with your friends and loved ones too, as every donation enables us to keep fighting for change.