Cinnamon, Vanilla & Peanut Butter Popcorn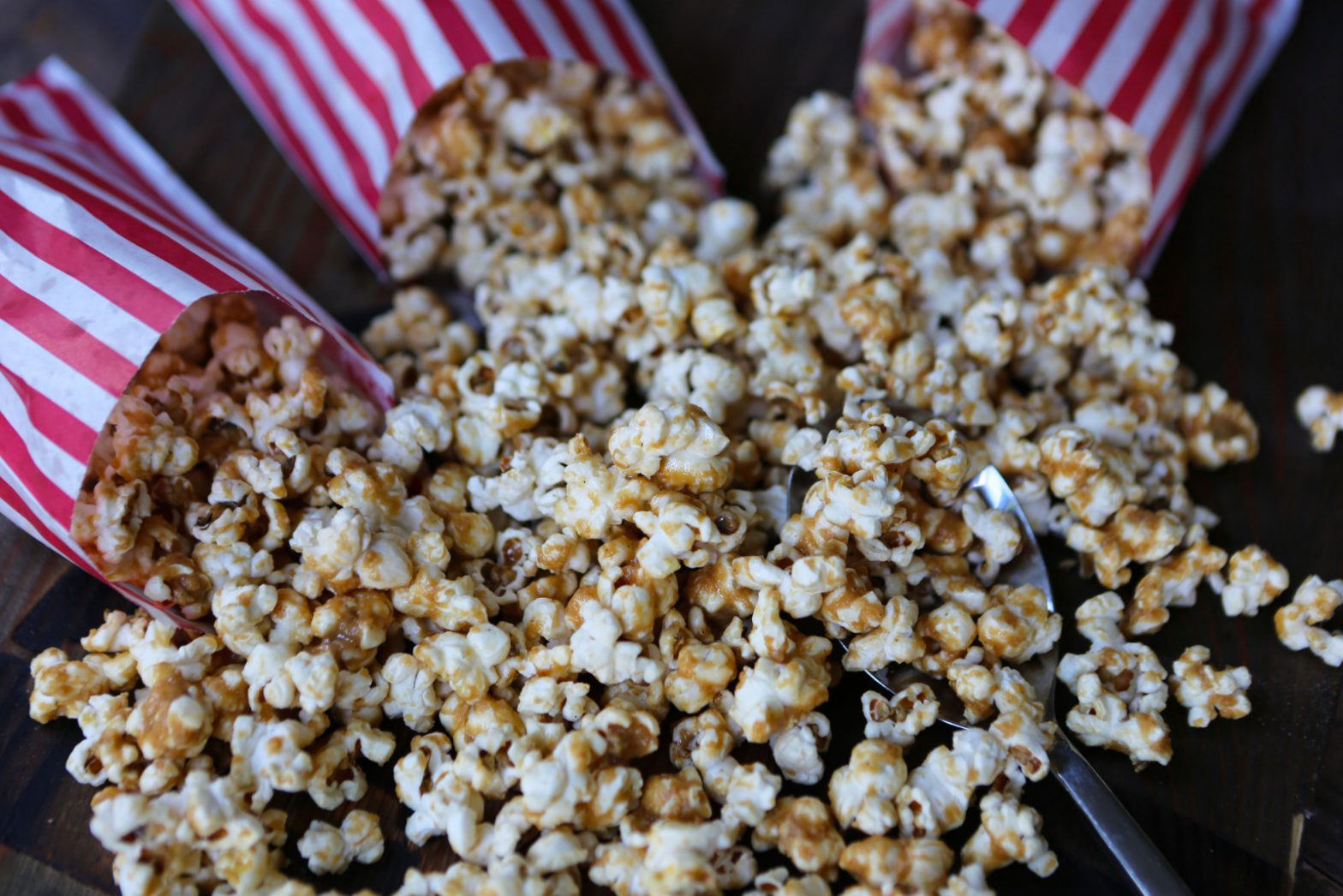 Oh wow we love this popcorn… it's so addictive so watch out!

Easy





Cuisine
United States and Canada
Ingredients
Sauce
2 tbsp syrup (eg agave, maple etc)
¼ – ½ tsp salt
80g peanut butter
½ tsp vanilla extract
2 tbsp coconut oil
½ tsp ground cinnamon
Instructions
Cook the popcorn using your favourite method (stovetop or microwave).
Put all the sauce ingredients into a heat proof bowl and warm in the microwave for 30 seconds. Stir thoroughly.
Pour the sacue evenly over the freshly cooked popcorn and mix. You'll need to get your hands dirty at this point!
Did you know that Vegan Recipe Club is run by a charity?
We create vital resources to help educate everyone – vegan veterans, novices and the v-curious alike – about vegan food, health and nutrition; as well as the plight of farmed animals and the devastating environmental impact of farming.
Through this work we have helped thousands of people discover veganism; but we want to reach millions more! We rely entirely on donations as we don't get any government funding. If you already support us, thank you from the bottom of our hearts, you are really making a difference! Please share our details with your friends and loved ones too, as every donation enables us to keep fighting for change.