Best Mushy Peas Ever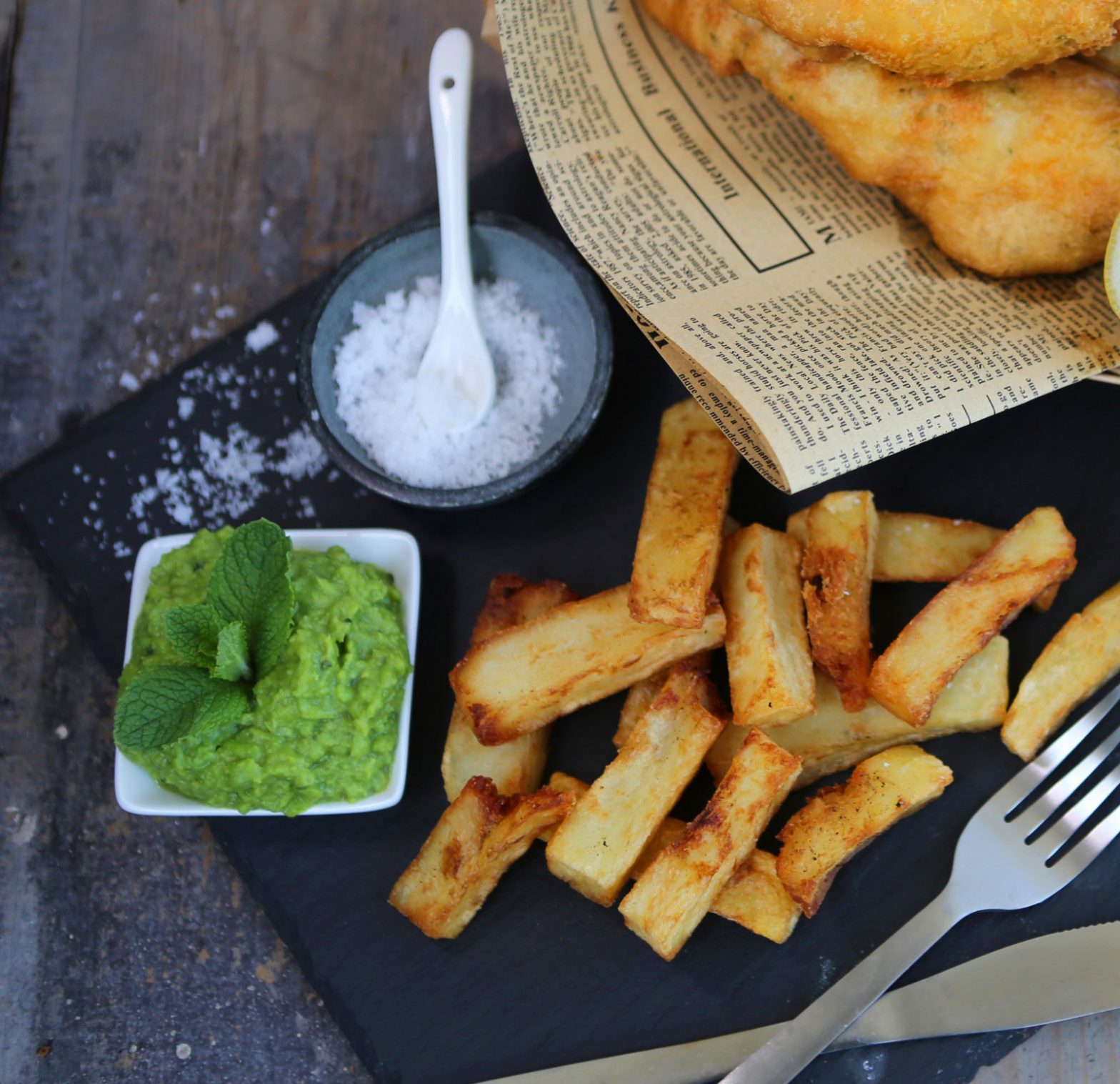 Easy



Ingredients
1 shallot or half an onion, finely diced
½ tsp salt
400g/4 cups frozen peas
3 tsp sugar or vegan syrup eg agave
100ml/½ cup vegetable stock
10 fresh mint leaves
Oil for frying
Instructions
In a medium sized saucepan fry the shallot until lightly brown.
Add the peas, sugar and pour in the vegetable stock. Bring to the boil and cook until the peas are tender (a few minutes or more).
Take off the heat and strain the ingredients and set aside the cooking liquid.
Place the peas and shallots in a blender, add the mint and a few tablespoons of the cooking liquid.
Blend to a purée, adding more cooking liquid or add a bit more warm water if necessary.
Season with salt and pepper, to taste.
Did you know that Vegan Recipe Club is run by a charity?
We create vital resources to help educate everyone – vegan veterans, novices and the v-curious alike – about vegan food, health and nutrition; as well as the plight of farmed animals and the devastating environmental impact of farming.
Through this work we have helped thousands of people discover veganism; but we want to reach millions more! We rely entirely on donations as we don't get any government funding. If you already support us, thank you from the bottom of our hearts, you are really making a difference! Please share our details with your friends and loved ones too, as every donation enables us to keep fighting for change.