VRC Team
Post published at June 22, 2021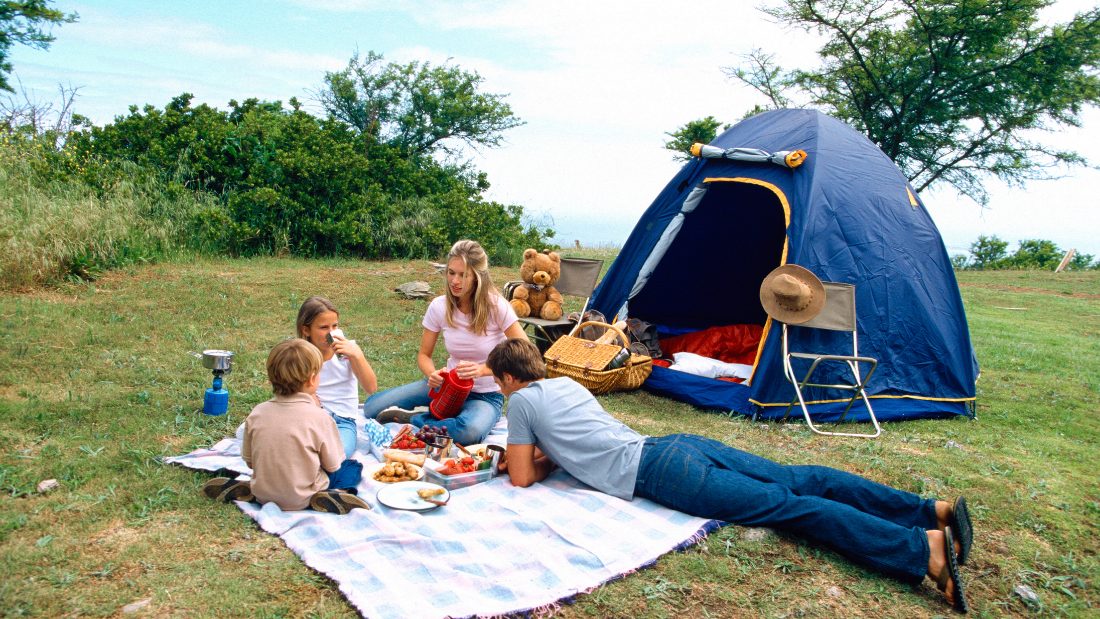 Going camping over summer? Don't suffer through tins of cold beans and instant soups, we have plenty of quick-cook vegan recipes to fuel your trip! All you need is a good cooking stove to get going (and a little prep time in advance)! You will save so much time and money and be able to enjoy your trip so much more. Discover your next go-to camping recipe from our tasty vegan camping menu:
Breakfast:

Overnight Oats
The possibilities are endless when it comes to overnight oats jars. Fill each container with your favourite flavoured oats and fresh fruits in a sealable mason jar. Add a sprinkle of granola or a drizzle of nut butter for a delicious finish. Oats are an easy, balanced breakfast full of wholegrains to power those morning hikes!
Recipe: veganrecipeclub.org.uk/recipes/overnight-oats
Lunch:
If you have an action-packed day, pre-made wraps and sandwiches are absolute lifesavers. Here are some of our favourite options, but sandwiches are so versatile – go for whatever filling you fancy! We do recommend including protein to keep you fuller for longer and some salad for added nutrients. Pack them somewhere cool and unwrap when you're hungry! If it's a cold, drizzly day, fire up the grill to toast and warm through.
Monster 'Sausage', Cheese, Pesto & Roasted Pepper Sandwich
Enjoy this indulgent ciabatta either hot or cold. It's so tasty and will definitely keep you filled up!
Recipe: veganrecipeclub.org.uk/recipes/monster-sausage-cheese-pesto-roasted-pepper-sandwich
Coronation 'Chicken' Sandwich
A classic coronation chicken sandwich but veganised! We love this creamy, fruity and spicy combo and the sauce keeps the sandwich deliciously moist (no one likes a dry sandwich!)
Recipe: veganrecipeclub.org.uk/recipes/coronation-chicken-sandwich
BBQ 'Chicken' Slaw & Cheese Wrap
A wrap full of all the good stuff! Compact and secure – perfect to take camping! Kids will love this combination.
Recipe: veganrecipeclub.org.uk/recipes/bbq-chicken-slaw-cheese-wrap
Snacks:
No one likes being a hangry camper! Pack snacks in Tupperware to take on walks and activities to prevent pesky hunger pangs.
Coffee and Walnut Cake Energy Balls
These Energy Balls are more suited to adults because of the caffeine hit – although decaf coffee can be used if preferred. They are made with delicious walnuts and dates and take minutes to make (in advance).
Recipe: veganrecipeclub.org.uk/recipes/coffee-walnut-cake-energy-balls
Fast and Healthy Cereal Bars
Our Fast and Healthy Cereal Bars are packed full of seeds, nuts, oats and berries to give you a boost of protein and antioxidants. A dash of maple syrup makes them taste like dessert, so kids will love them!
Recipe: veganrecipeclub.org.uk/recipes/fast-healthy-cereal-bars
Cookie Traybake
You've got to pack a little treat on holiday, right? These only take about 30 minutes to prep and bake – well worth it to unwrap after a long day of adventures. Adapt with your favourite treats, maybe some vegan marshmallows, chocolate chips, peanut butter, pretzels – the possibilities go on! Surprise your campmates and they will be over the moon!
Recipe: veganrecipeclub.org.uk/recipes/mini-egg-cookie-traybake
Dinner:
Just because you're "roughing it" doesn't mean you can't enjoy a full evening meal. These options need minimal preparation – convenient supermarket sauces and mixes are used to keep ingredients fresh and for ease of cooking.
One Pot Pad Thai
Supermarkets often have stir-fry meal deals in the salad section (which are very convenient for lazy dinners at home too!). Use a packet of pre-chopped stir-fry vegetables, a packet of "straight-to-wok" ribbon noodles and a packet of your chosen sauce. Add some marinated tofu and feel free to bring extras such as peanuts, peanut butter or soya sauce – but these aren't essential if you're short on bag space.
Recipe: veganrecipeclub.org.uk/recipes/one-pot-pad-thai
Mock Duck Pancakes
Everyone loves a mock duck pancake and they're ideal to bring camping! Buy tins of Granovita Mock Duck from Holland and Barrett (and also online and other independent health food shops), a ready-made dipping sauce, soft tortilla wraps and crunchy salad if you fancy. Heat the mock duck and sauce on the pan and you're ready to assemble! Everyone can make their own pancakes, making it a lovely communal meal to share around camp.
Recipe: veganrecipeclub.org.uk/recipes/mock-duck-pancakes
Cheatin' Tofu Katsu Curry
Cut corners by buying a pre-made katsu sauce, pre-cooked rice and breaded tofu pieces. These are easy to cook in one pan and create a gorgeously comforting evening meal!
Recipe: veganrecipeclub.org.uk/recipes/cheatin-tofu-katsu-curry
Pulled Jackfruit with Slaw and Avocado
You'll be so grateful for these stacked sandwiches after a long day! If you buy marinated jackfruit (available from big supermarkets) and pre-made vegan coleslaw, they are so easy to assemble when you're ready. Warm up the jackfruit on the stove and fill your bun generously!
Recipe: veganrecipeclub.org.uk/recipes/pulled-jackfruit-with-slaw-avocado/
If you're taking a disposable barbecue, there are a couple more options:
Vegan Mega Burger
Treat yourself to our Vegan Mega Burger! Stack vegan burgers, bacon, cheese, salad and sauce to create this wonderful monster. Although, you'll probably have to leave out the onion rings as these are hard to cook on a grill!
Recipe: veganrecipeclub.org.uk/recipes/vegan-mega-burger
Tofu Tikka Kebabs
Another one for the barbecue, just remember to take skewers! The marinade can either be made in advance, or buy a jar of satay sauce eg Biona, Bonnie Yau's, Thai Taste, Yeo's, Sainsbury's, Ayam. Bring chopped tofu and veggies in a Tupperware and assemble the skewers at camp!
Recipe: veganrecipeclub.org.uk/recipes/tofu-tikka-kebabs
You'll be the envy of every camper if you're prepped with some of these options! If you're not going camping this year, save this blog for future camping and festival fun! Take a look at our website to browse even more options: veganrecipeclub.org.uk/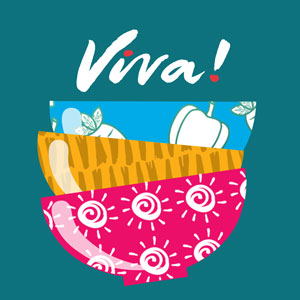 The author
This post was written by VRC Team
Vegan Recipe Club is part of the UK's leading vegan charity, Viva!. We have hundreds of delicious vegan recipes; from easy weeknight dinners to showstopper desserts, and everything in-between! Keep your eyes peeled for new recipes each month developed by our expert team of foodies and from guest chefs too.