Wholemeal Toast with Nutritious Toppings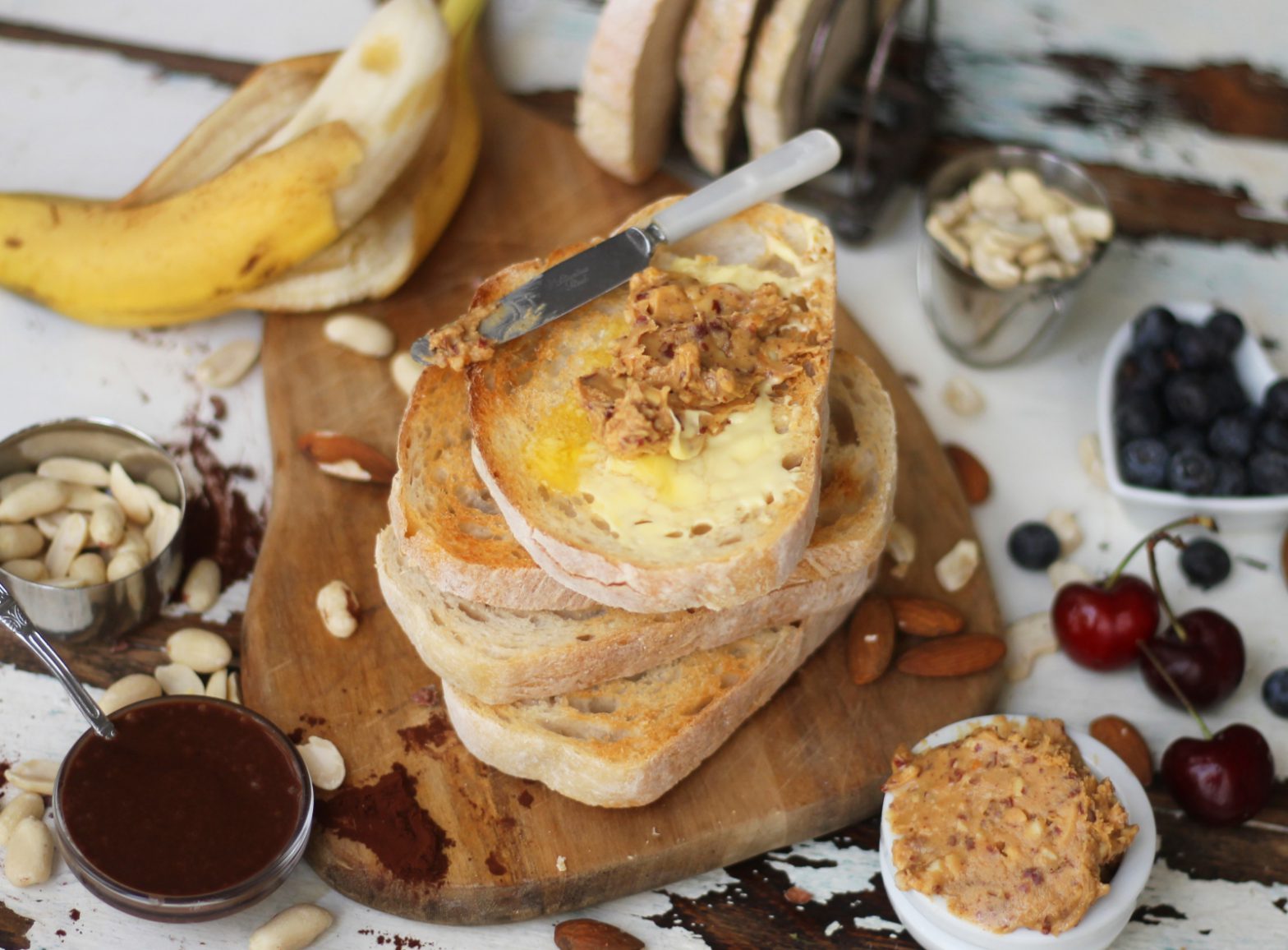 Yes, it's always good with peanut butter/margarine, topped with yeast extract (eg Marmite), plus fresh fruit or nuts on the side – but check out our new ideas for toast toppings below.

Easy


Meal
breakfasts
sides-light-meals-and-salads
Ingredients
Wholemeal bread – the best quality you can afford or make, plus a choice of
– Cashew or almond butter with yeast extract (eg Marmite)
– Hummus
– Tahini with yeast extract or marmalade. (Tahini is a sesame seed paste packed with calcium, vitamins and protein and available in jars from supermarkets, delis and health stores)
– Banana and nut butter (peanut or other)
Instructions
1. Make the toast, spread with toppings of choice and enjoy!
Did you know that Vegan Recipe Club is run by a charity?
We create vital resources to help educate everyone – vegan veterans, novices and the v-curious alike – about vegan food, health and nutrition; as well as the plight of farmed animals and the devastating environmental impact of farming.
Through this work we have helped thousands of people discover veganism; but we want to reach millions more! We rely entirely on donations as we don't get any government funding. If you already support us, thank you from the bottom of our hearts, you are really making a difference! Please share our details with your friends and loved ones too, as every donation enables us to keep fighting for change.