Thai Yellow Curry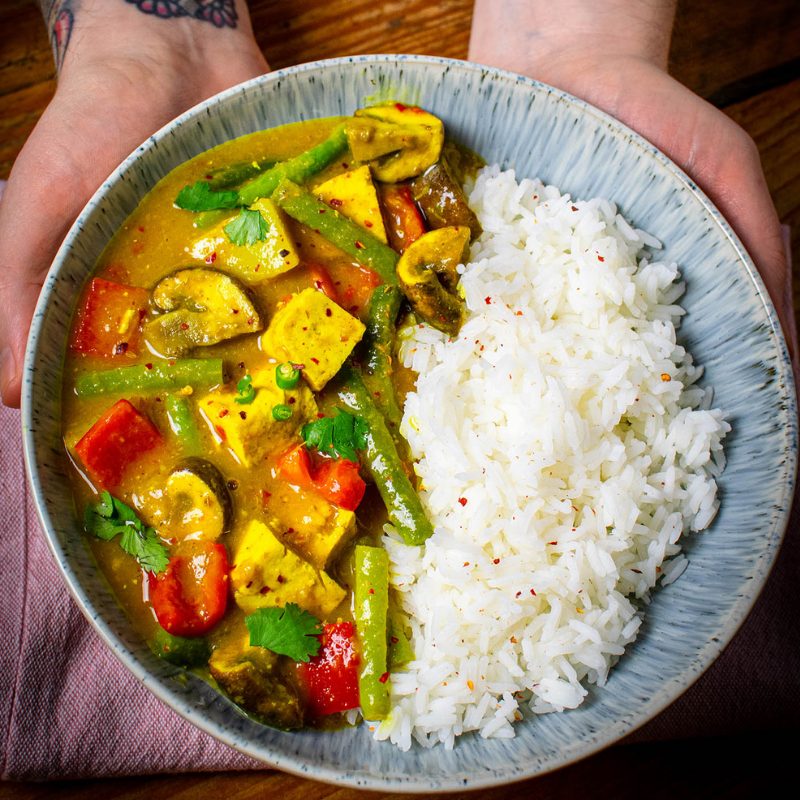 This fragrant Thai curry takes just 40 minutes to make and even includes a homemade curry paste! It's perfect for curry night, and isn't too spicy.

Easy



Courtesy of Vegan Punks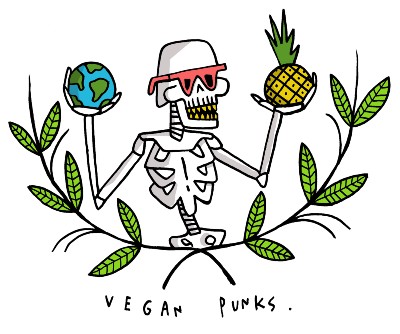 See other recipes by Vegan Punks
Ingredients
Curry paste
2 shallots
5 cloves garlic
2 tbsp lemongrass
½ tbsp fresh ginger
5 dried red chillies (soaked in warm water for at least 1 hour or overnight)
½ tbsp fresh turmeric
1 tsp yellow bean paste (or white miso paste)
1 tsp salt
1 tbsp coriander seeds
1 tsp cumin seeds
2 tsp curry powder
Curry
Use the full amount of curry paste from above
250g mushrooms, chopped
200g potatoes, peeled and chopped
250g extra firm tofu, pressed and chopped
1 red pepper, chopped
400ml coconut milk
100ml water
1 tbsp sugar (optional)
1 tsp tamarind paste
1 tbsp vegan fish sauce (alternatively use 2 tbsp soy sauce)
Instructions
Pop all of the paste ingredients in a blender (or pestle and mortar) and blitz or bash until smooth. If using a blender, add 1-2 tbsp of water to help the ingredients blend. You can use the water that the dried chillies were soaking in for extra flavour.
Pour the full amount of the paste into a wok over a medium-high heat. If non-stick you don't need oil. You can optionally add a splash of oil if needed.
Once fragrant, add in the potatoes, mushrooms, pepper and tofu. Give it a good stir to make sure everything gets coated with the paste.
Pour in the coconut milk and water, stir and bring up to a simmer.
Pop in the sugar, tamarind, vegan fish sauce (or soy sauce) and stir.
Simmer for 10-12 minutes, until the potato is cooked.
Serve with Jasmine or brown rice and enjoy!
Did you know that Vegan Recipe Club is run by a charity?
We create vital resources to help educate everyone – vegan veterans, novices and the v-curious alike – about vegan food, health and nutrition; as well as the plight of farmed animals and the devastating environmental impact of farming.
Through this work we have helped thousands of people discover veganism; but we want to reach millions more! We rely entirely on donations as we don't get any government funding. If you already support us, thank you from the bottom of our hearts, you are really making a difference! Please share our details with your friends and loved ones too, as every donation enables us to keep fighting for change.