Thai Vegetable Curry with Optional Tofu for Caterers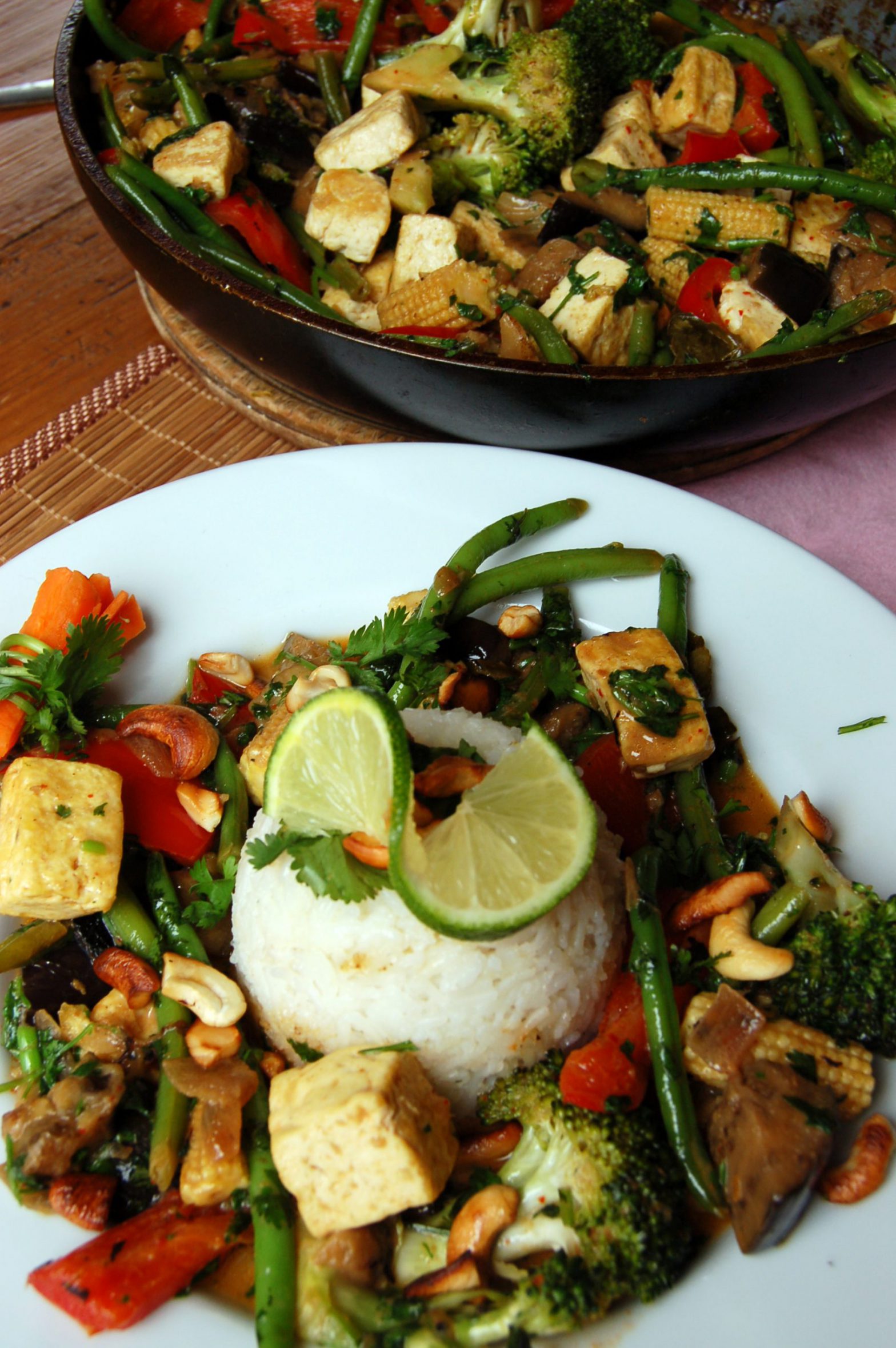 This lovely curry is a winner. Simply ensure that the curry paste you buy is vegan – that it contains no shrimp or fish sauce. Good vegan brands include Thai Taste www.thaitaste.co.uk/products and for products and stockists
(NB some brands eg Blue Dragon, MaiSri and MaePloy are NOT vegetarian/vegan)
Or make your own – add a little more salt and soya sauce to replace the fish/shrimp sauce. www.bbc.co.uk/food/recipes/greencurrypaste_67789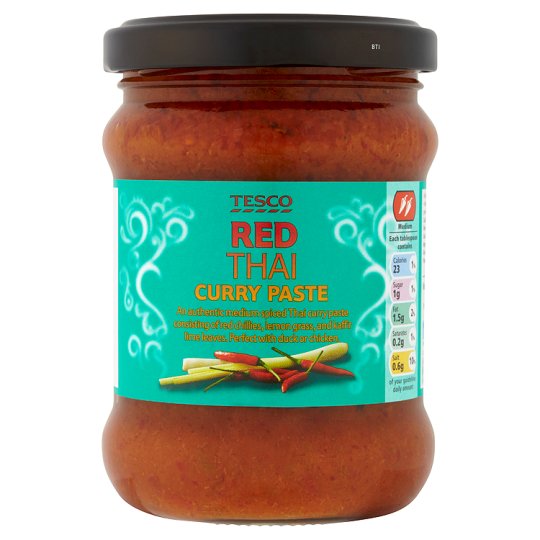 Not too tricky


Ingredients
Rice: 1.5-2K Jasmine or sticky variety
Tofu: 6 packs of plain (225g each) OR 1.350K cut into cubes and shallow or deep-fried. Tofu cubes are quickest and nicest when deep-fried
Curry
90ml plain oil
6 medium onions – any colour – chopped
6 aubergines, cut into small pieces
4K assorted veg – a selection of these:

fine green beans (frozen work well)
red, orange or yellow peppers chopped into strips
carrot sticks
broccoli or cauliflower florets, quite small
courgette pieces
baby sweetcorn
mange-tout
sweet potatoes, cubed
Plus
60-100g (6-10 dessertspoons) of Thai curry paste, vegan-suitable, red or green. Use a smaller amount if red, larger amount if green. See notes above re suitable brands
24 Kaffir lime leaves
6 x 400ml tins coconut milk OR 2.4-2.5L
Salt and black pepper
3 limes +, juiced OR 70-100ml to taste of bottled lime juice
Light soya sauce to taste
2 dsp light brown sugar
Coriander, fresh, 1 large bunch
Optional accompaniments
Cashews, roasted, 200g packet for garnish
Chilli flakes, served on the side
Instructions
1. Prepare all vegetables and set aside. Fry tofu cubes and set aside.
2. Heat the oil and fry the onion until translucent. Add the aubergine and fry until just tender. Add a little water or stock if it starts to stick.
3. Add the rest of the vegetables, the curry paste, coconut milk, sugar, soya sauce, lime leaves, lime juice, salt and black pepper. Cook for 15-20 minutes or until the vegetables are just tender. Don't overcook. Add the fried tofu pieces about 5 minutes before the end to heat through. Put rice on to coincide with the curry being ready – rice in Indian dishes takes about 11 minutes but South East Asian rice tends to be stickier so cook a minute or two longer if you want the authentic taste!
4. Taste and adjust seasoning – salt, pepper, soya sauce, lime juice – if necessary.
5. Stir the chopped coriander into the curry and serve it with the rice and any accompaniments.
Optional extras / notes
Vegetable preparation plus 20-30 minutes cooking
Did you know that Vegan Recipe Club is run by a charity?
We create vital resources to help educate everyone – vegan veterans, novices and the v-curious alike – about vegan food, health and nutrition; as well as the plight of farmed animals and the devastating environmental impact of farming.
Through this work we have helped thousands of people discover veganism; but we want to reach millions more! We rely entirely on donations as we don't get any government funding. If you already support us, thank you from the bottom of our hearts, you are really making a difference! Please share our details with your friends and loved ones too, as every donation enables us to keep fighting for change.