Seitan & Beetroot Burgers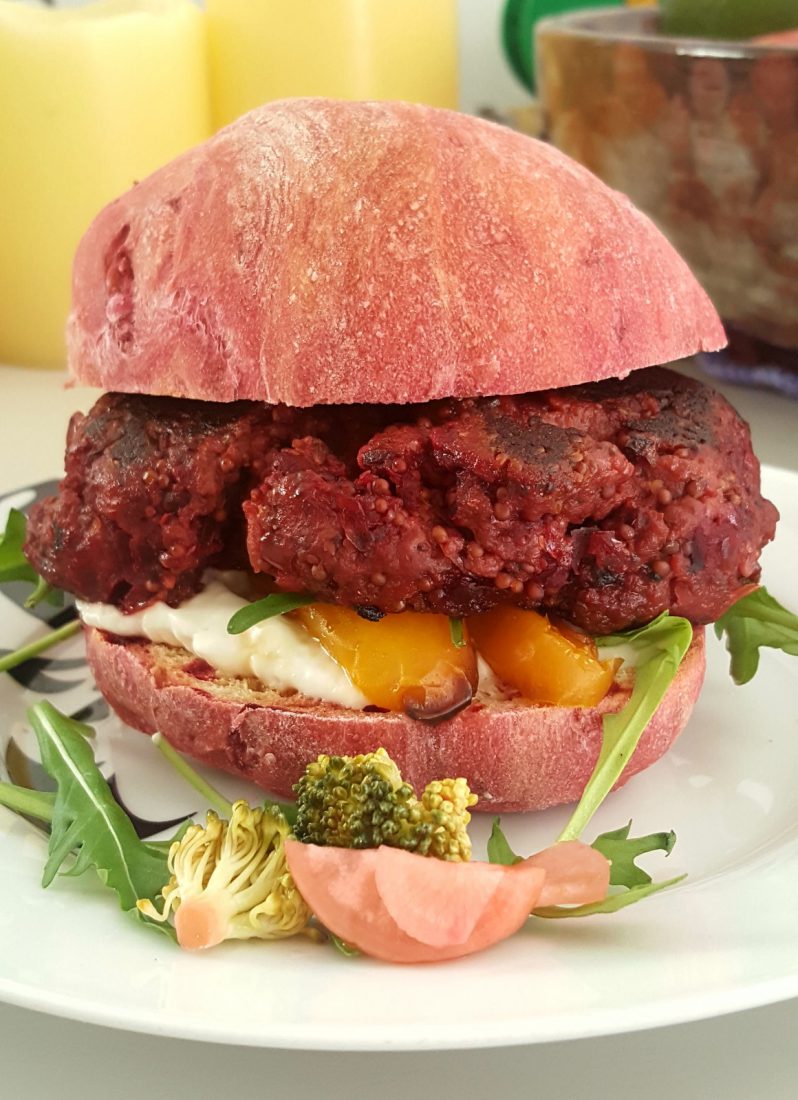 These burgers are fabulously juicy and full of texture – and the ones to serve to even the most sceptical of dinner guests! Thanks very much to Viva! podcast presenter Helen Wilson for this one! Check out her other recipes/news 🙂

Easy


Ingredients
50g/ ½ cup mushrooms
2 red onions, cut into medium sized pieces
3 cloves garlic, skins removed
2 medium raw beetroot, grated
2 tbsp soya sauce or tamari
2½ tbsp dark miso paste
1 tbsp dried oregano
¼ tsp all spice
4 tbsp tomato puree
1 tbsp cumin seeds
1/8 – ¼ tsp cayenne pepper
Cracked black pepper, to taste
1 tbsp wholegrain mustard
375g/3 cups vital wheat gluten flour
Instructions
Use a food processor to finely chop the mushrooms, onions and garlic. Don't over blend, you don't want a paste, but small pieces.
Add in all the remaining ingredients. Bring together with your hands, don't over work.
Shape into burgers and fry in olive oil until crispy and cooked on both sides.
Serve in a seeded bread roll, with accompaniments such as vegan mayo, lettuce and sliced gherkins.
Did you know that Vegan Recipe Club is run by a charity?
We create vital resources to help educate everyone – vegan veterans, novices and the v-curious alike – about vegan food, health and nutrition; as well as the plight of farmed animals and the devastating environmental impact of farming.
Through this work we have helped thousands of people discover veganism; but we want to reach millions more! We rely entirely on donations as we don't get any government funding. If you already support us, thank you from the bottom of our hearts, you are really making a difference! Please share our details with your friends and loved ones too, as every donation enables us to keep fighting for change.