Jackurkey​ ​with​ ​Apple​ ​Sauce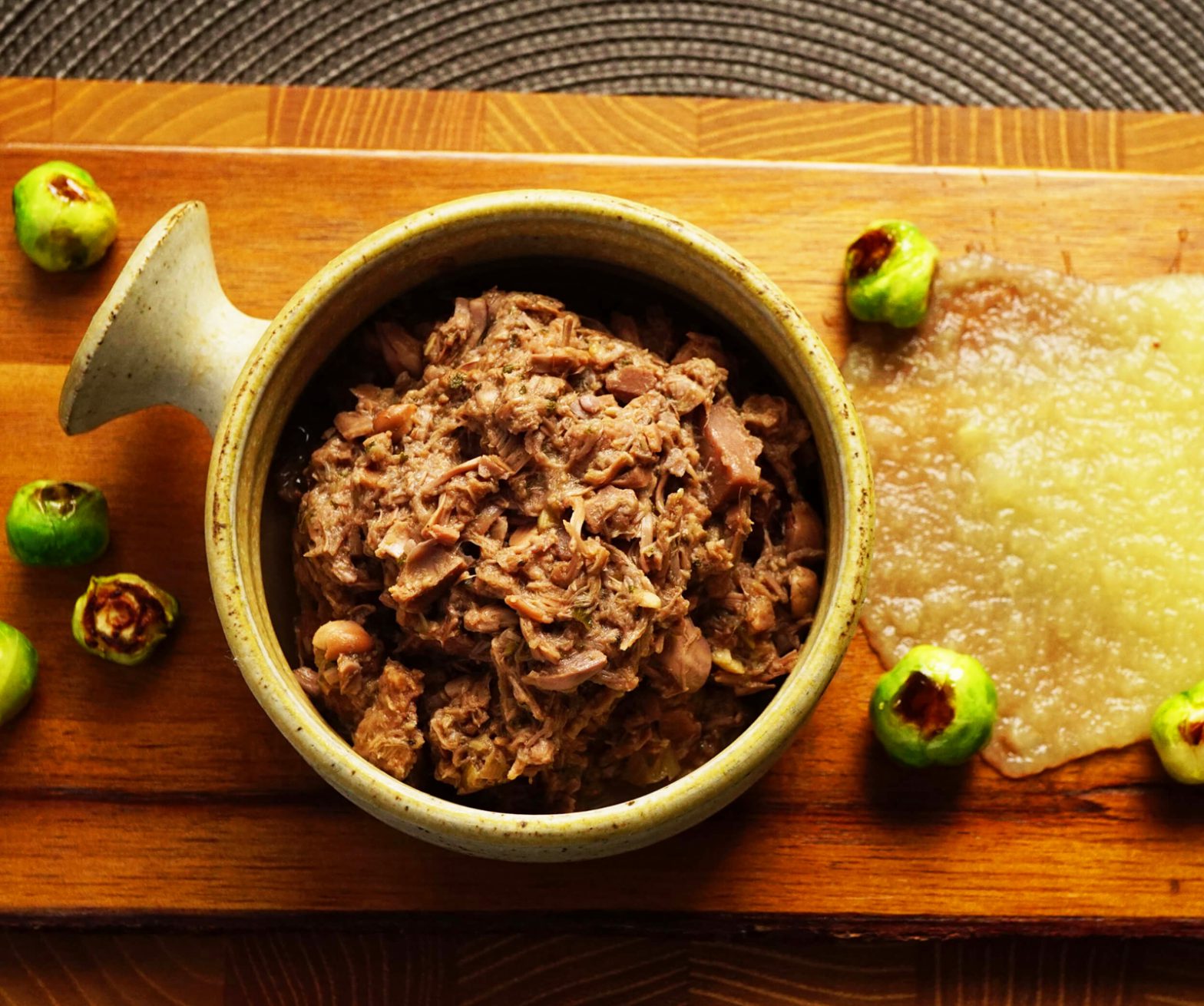 Enjoy for Christmas dinner, Boxing Day sandwiches, Sunday roast or just whenever you fancy! Jackfruit creates a fantastic texture and if you haven't used it before, you'll be really pleasantly surprised 🙂

Not too tricky
Courtesy of Vegan Chef Day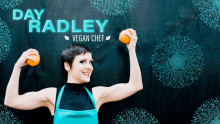 See other recipes by Vegan Chef Day
Cuisine
Indian and Indian Subcontinent
Ingredients
3​ ​large​ ​spring​ ​onion
4​ ​large​ ​garlic​ ​cloves
2 tsp​ ​rapeseed​ ​or​ ​sunflower​ ​oil
5​ ​large​ ​sage​ ​leaves
1 t​sp ​stock​ ​powder
2 tsp ​tamari​ ​or​ ​soya​ ​sauce
½ ​cup​ ​water
1​ ​can​ ​green​ ​jack​​fruit
3​ ​apples
A​ ​splash​ ​of​ ​water
Instructions
Thinly​ ​slice​ ​the​ ​spring​ ​onions​ ​and​ ​garlic then ​fry​ ​on​ ​a​ ​low​ ​heat​ ​with​ ​the​ ​oil​ ​until​ ​the​ ​garlic​ ​starts​ ​to brown.​ ​This​ ​will​ ​take​ ​around​ ​ten​ ​minutes.
To make the gravy for the jackfruit, put​ ​the​ ​spring​ ​onion​ ​and​ ​garlic​ ​into​ ​a​ ​jug​ ​or​ ​bowl,​ ​add​ ​the​ ​sage,​ ​stock,​ ​tamari​ ​and​ ​water.​ ​Blend till​ ​smooth then set aside.
Drain​ ​the​ ​jack​fruit​ ​and​ ​rinse​ ​very​ ​well.​ ​Break​ ​the​ ​jack​ ​fruit​ ​apart​ ​with your​ ​hands and put it into a saucepan. Add​ ​the​ ​gravy,​ ​mix​ ​well, and ​warm​ ​through​ ​on​ ​a​ ​medium​ ​heat.​ ​Leave​ ​this​ ​to​ ​simmer​ ​whilst​ ​you​ ​make the​ ​apple​ ​sauce.
To make the apple sauce, peel,​ ​core​ ​and​ ​roughly​ ​chop​ ​the​ ​apples.​ ​Put​ ​them​ ​in​ ​a​ ​small​ ​pan​ ​with​ ​a​ ​splash​ ​of​ ​water.​ ​Put​ ​a​ ​lid or​ ​plate​ ​on​ ​the​ ​pan,​ ​bring​ ​to​ ​the​ ​boil​ ​then​ ​reduce​ ​the​ ​heat​ ​to​ ​a​ ​simmer.​ ​Once​ ​the​ ​apple​ ​is​ ​soft turn​ ​off​ ​the​ ​heat.​ ​Blend​ ​till​ ​smooth​ ​with​ ​a​ ​hand​ ​blender.
Serve​ ​the​ ​Jackurkey​ ​and​ ​apple​ ​sauce​ ​for​ your lovely Sunday roast, for ​Christmas​ ​dinner​, as a sandwich for ​Boxing​ ​Day or whenever you fancy it!
Did you know that Vegan Recipe Club is run by a charity?
We create vital resources to help educate everyone – vegan veterans, novices and the v-curious alike – about vegan food, health and nutrition; as well as the plight of farmed animals and the devastating environmental impact of farming.
Through this work we have helped thousands of people discover veganism; but we want to reach millions more! We rely entirely on donations as we don't get any government funding. If you already support us, thank you from the bottom of our hearts, you are really making a difference! Please share our details with your friends and loved ones too, as every donation enables us to keep fighting for change.