Gourmet Sweet Potato and Puy Lentil Dhal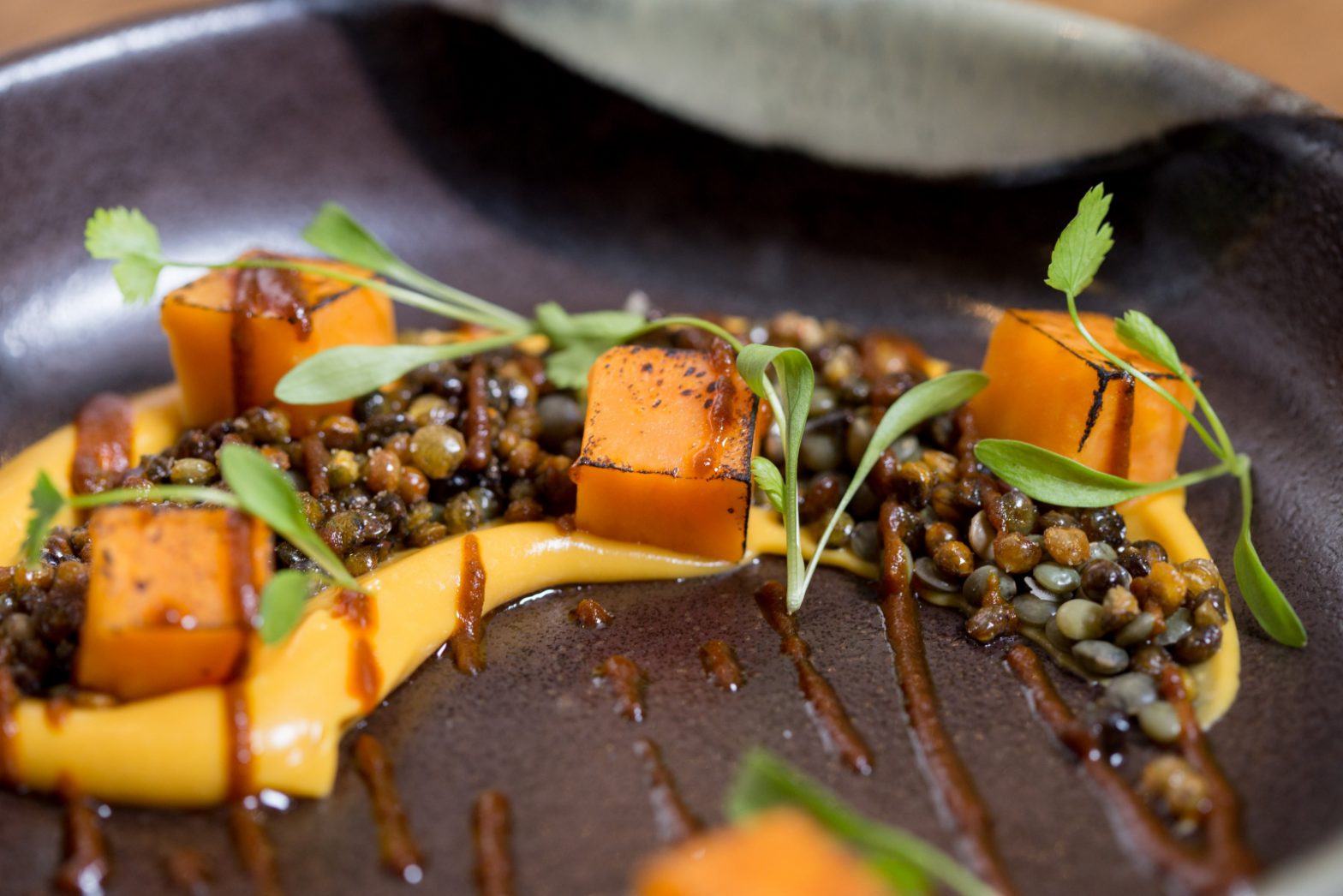 It is really dhal… promise! One of the most popular dishes at Vanilla Black, the VRC feels very lucky to have this exclusive recipe!

Intricate
Courtesy of VRC Team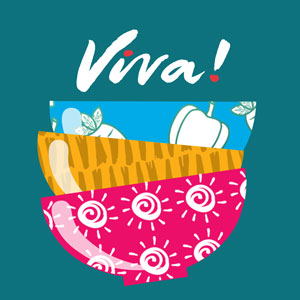 See other recipes by VRC Team
Meal
soups-starters
sides-light-meals-and-salads
vegetable-side-dishes
Ingredients
Potato Puree
750g sweet potatoes (gross weight, ie before peeling)
250ml coconut milk
5g fine salt
Lentils
150g puy lentils
5g fine salt
Tamarind Sauce
50g tamarind pulp
300ml hot water
5g fine salt
50g dates
5g toasted cumin seeds
2g chopped red chilli
Crispy Lentils
125g puy lentils
Vegetable oil
Instructions
Soak the 125g puy lentils for the Crispy Lentils component for several hours or overnight in cold water, before preparing anything else.
Potato Puree
Roast the sweet potatoes in the oven on a tray covered with tin foil.
When soft, remove the skins and discard any dark outer flesh.
Weigh 700g of roasted sweet potato flesh and leave to cool to room temperature.
Transfer to the blender with the coconut milk and salt and blend until smooth.
Pass through a fine chinois (or use a nut milk bag, muslin or pair of tights!) into a container and reserve in the fridge.
Lentils
Weigh the lentils and salt directly into a pan and cover with cold water.
Bring to a boil on the stove and then reduce to a simmer.
Continue to cook until the lentils are al dente.
Strain through a fine chinois (or use a nut milk bag, muslin or pair of tights) and leave the lentils to cool to room temperature.
Tamarind Sauce
Pour the hot water over the tamarind and salt and leave to steep for 10 minutes.
Pass through a fine chinois (or use a nut milk bag, muslin or pair of tights) and transfer to the blender with the remaining ingredients. Blend to combine thoroughly.
Pass through a fine chinois into a clean pan and bring to 100°C.
Remove from the heat and transfer to a container to cool to room temperature.
Crispy Lentils
Drain the soaked lentils very well and dry out thoroughly on cloths.
Deep fry the lentils in vegetable oil until crispy and drain on a tray lined with a j-cloth.
While the lentils are hot season with salt and pepper.
Assembly
To serve, arrange the purée on the plate and add the warmed cooked lentils. Arrange the tamarind sauce around the plate and sprinkle on the crispy lentils. Garnish with coriander.
Did you know that Vegan Recipe Club is run by a charity?
We create vital resources to help educate everyone – vegan veterans, novices and the v-curious alike – about vegan food, health and nutrition; as well as the plight of farmed animals and the devastating environmental impact of farming.
Through this work we have helped thousands of people discover veganism; but we want to reach millions more! We rely entirely on donations as we don't get any government funding. If you already support us, thank you from the bottom of our hearts, you are really making a difference! Please share our details with your friends and loved ones too, as every donation enables us to keep fighting for change.