Avocado Wings with Ranch Dip
These wings are a signature dish down at MNB and have been featured on our menu from day one. The joy of this dish is that they actually turn out better with under-ripe avocados. So if you're stuck with a bunch of hard avos, this is a delicious and fast fail-safe way to make use of them. The ranch dip is one of my all-time favourite condiments and goes with so many other dishes, it's worth having a jar stored in the fridge at all times! (Make No Bones At Church)
Gluten free
Wheat free
Kids recipe
Courtesy of Vegan North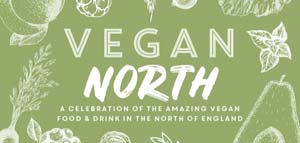 See other recipes by Vegan North
Ingredients
For the ranch dressing (makes 1 litre)
500ml high-quality soy milk
42g lemon juice
42g spirit vinegar
½ tbsp finely chopped fresh dill
½ tbsp sugar
½ tbsp garlic powder
½ tbsp onion powder
4 tbsp nutritional yeast
½ tsp salt
500ml sunflower oil
For the avo wings
2 firm avocados, de-stoned and peeled
1 litre vegetable oil (for frying)
For the batter
65g gram flour
35g soda water
½ tsp smoked paprika
1/3 tsp salt
Instructions
For the ranch dressing
Combine all the ingredients (except the oil) in a deep container or large bowl.
Using a stick blender, blitz everything together while gradually adding the oil. Make sure to incorporate the oil slowly to prevent splitting. If the dressing is too thin, continue to blend in more oil until the desired consistency is reached. You are looking for a smooth mayonnaise-like texture.
Store in the fridge until required.
For the avo wings
Cut the peeled and de-seeded avocados into quarters. You should end up with 16 pieces. Pro tip: If you are not frying the wings straight away, dress the pieces of avocado with a little salt and lemon juice to prevent them from browning and store covered in the fridge.
For the batter
Combine all the ingredients and whisk thoroughly until smooth.
Heat the oil to approximately 190°c.
To fry
Set up a tray lined with kitchen towel to drain off excess oil when the wings are removed from the fryer.
Using tongs or a fork, gently drop the avocado pieces into the batter and ensure they are properly coated. It's usually best to do this in batches of four.
Carefully lower the covered pieces into the oil one at a time.
Fry for 5 minutes on either side, and remove when golden and crispy to the prepared tray so the oil can drain off.
Repeat the above steps until all the wings are cooked.
To serve
Our favourite way of serving this dish is to stack up a heap of wings and drizzle them with the ranch dressing. For additional garnish, why not add Sriracha and chopped chives?
Did you know that Vegan Recipe Club is run by a charity?
We create vital resources to help educate everyone – vegan veterans, novices and the v-curious alike – about vegan food, health and nutrition; as well as the plight of farmed animals and the devastating environmental impact of farming.
Through this work we have helped thousands of people discover veganism; but we want to reach millions more! We rely entirely on donations as we don't get any government funding. If you already support us, thank you from the bottom of our hearts, you are really making a difference! Please share our details with your friends and loved ones too, as every donation enables us to keep fighting for change.