Bang-Bang Broccoli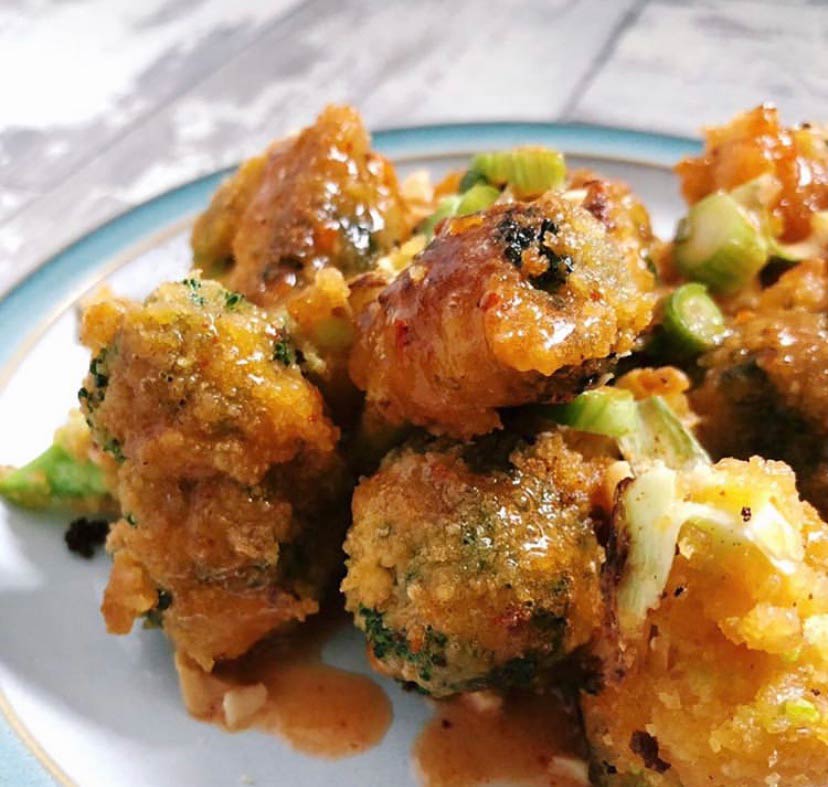 Inspired by a Chinese favourite we love our sticky yet crunchy Bang-Bang Broccoli recipe. You can make it in minutes and is perfect with rice or noodles for a Saturday night fake-away.

Easy


Courtesy of Oggs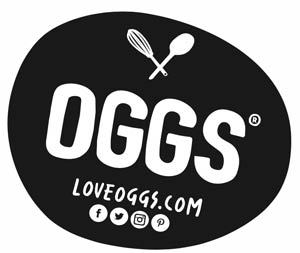 See other recipes by Oggs
Meal
lunches
sides-light-meals-and-salads
vegetable-side-dishes
Ingredients
1 medium head of broccoli
100ml aquafaba (eg OGGS® Egg Alternative Aquafaba)
70g plain flour
40g cornflour
2 tbsp any plant milk
2 tbsp chilli sauce of your choice
1tbsp garlic powder/crushed garlic (optional)
A squeeze of juicy lemon
Salt and pepper
2 tbsp breadcrumbs (optional)
100ml sunflower or vegetable oil, for frying
Sticky sauce
50ml aquafaba (eg OGGS® Egg Alternative Aquafaba)
1tbsp chilli sauce of your choice
1tbsp agave nectar (our favourite honey replacement) or honey
Handful of chives, finely chopped
Handful of peanuts, roughly chopped
Instructions
Break your broccoli into small florets.
Pour your aquafaba into a clean bowl and whisk with an electric hand whisk until it forms stiff peaks and doesn't shift in the bowl. This will take roughly 3 minutes of whisking on a high speed.
Add the flour, cornflour, milk, chilli sauce, garlic, lemon, a pinch of salt and pepper into the whisked aquafaba and gently fold everything together. The aquafaba will deflate slightly, but don't worry.
Start heating up the oil in a frying pan over a medium heat, until it begins to simmer and sizzle.
Pop the florets into the batter and stir them with a big spoon, to ensure they're completely coated.
Next, gently lower the coated broccoli into the piping hot oil and sprinkle the breadcrumbs on top as they cook. Turn them every two minutes to make sure each side is golden.
After about 6-7 minutes of frying and you're happy with how crispy they are, place them onto a piece of kitchen roll to soak up any excess oil.
Now for the sticky sauce. Combine all the liquid ingredients into a bowl and mix well. Spoon this over the top to glaze, while the bang-bang broccoli is still warm. Sprinkle over the chives and peanuts to finish.
Did you know that Vegan Recipe Club is run by a charity?
We create vital resources to help educate everyone – vegan veterans, novices and the v-curious alike – about vegan food, health and nutrition; as well as the plight of farmed animals and the devastating environmental impact of farming.
Through this work we have helped thousands of people discover veganism; but we want to reach millions more! We rely entirely on donations as we don't get any government funding. If you already support us, thank you from the bottom of our hearts, you are really making a difference! Please share our details with your friends and loved ones too, as every donation enables us to keep fighting for change.