VRC Team
Post published at June 22, 2021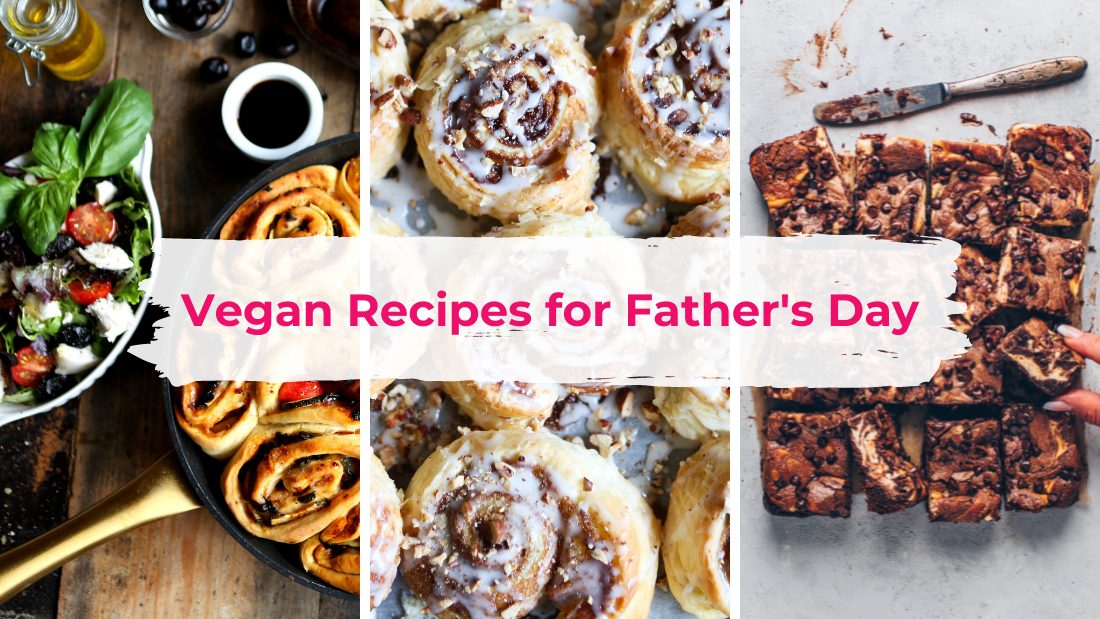 Indulge your dad with his favourite homemade meals this Father's Day. It can be difficult to buy for dads, but we think that food is always the best present – and nothing beats homemade! Select from our delicious vegan dishes to make your day together even more special:
Breakfast
Perhaps the ultimate treat – breakfast in bed: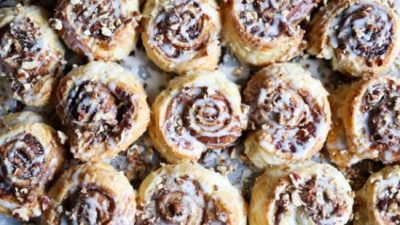 Easy Cinnamon Iced Buns: https://www.veganrecipeclub.org.uk/recipes/easy-cinnamon-iced-buns
These tasty buns are quick and easy – only taking about 40 minutes from start to finish! Buy ready-made puff pastry, warmly spice with cinnamon and add delicious toasted pecans. The best pairing in the morning with a cup of coffee.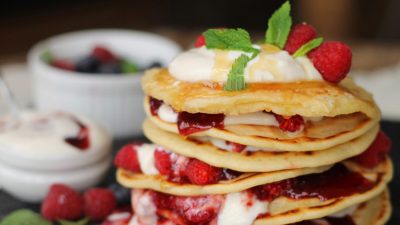 Vegan Pancakes – Sweet or Savoury: https://www.veganrecipeclub.org.uk/recipes/vegan-pancakes-sweet-or-savoury
You know it's going to be a good day when it starts with a stack of pancakes! This simple recipe only takes 20 minutes to make and can be adapted to either sweet or savoury toppings – whatever his favourites are! Our sweet tooth can't resist a pancake topped with berries, yoghurt and maple syrup, but if he's more savoury, perhaps top with garlic mushrooms, vegan cheese and/or vegan bacon.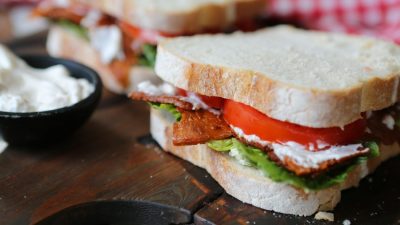 Vegan BLT Sandwich: https://www.veganrecipeclub.org.uk/recipes/vegan-blt-sandwich
Sometimes, nothing beats a classic BLT! There's lots of amazing vegan bacon in the supermarkets these days, such as THIS Isn't Bacon, Richmond Vegan Bacon and Finnebrogue Naked Without the Oink! Choose your favourite and whip this butty up in 5 minutes! A delicious start to the day.
Dinner
Get your dad to put his feet up in the evening (maybe with the football on!), and treat him to a lovely dinner for you to share: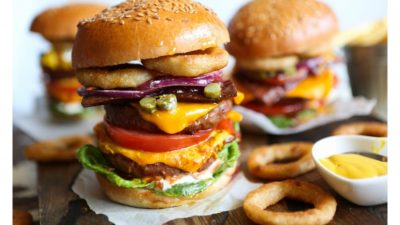 Vegan Mega Burger: https://www.veganrecipeclub.org.uk/recipes/vegan-mega-burger
Who says vegans can't enjoy a dirty burger? Packed with two burgers, bacon, onion rings, hash browns, cheese, gherkins and lots of sauce – all vegan, of course! This is the ultimate weekend treat.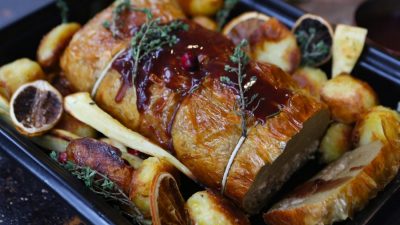 Easy Vegan Turkey-less Roast: https://www.veganrecipeclub.org.uk/recipes/easy-vegan-turkey-less-roast
It is Sunday after all – we had to include an option for Sunday Roast! Your dad will be so impressed with this heavenly centrepiece. It's packed full of protein and even recreates turkey skin texture using dried yuba skin (dried bean curd skin) which should be available from Asian supermarkets or found online.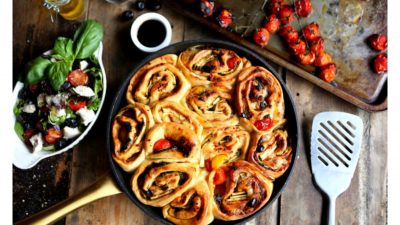 Pizza Twister: https://www.veganrecipeclub.org.uk/recipes/pizza-twister
A tear and share pizza for the whole family. Who doesn't like pizza? Impress your dad with this swirly pizza and get creative with the fillings: pesto, olives, roast vegetables etc. Once you've made the dough, it's an absolute doddle!
Cakes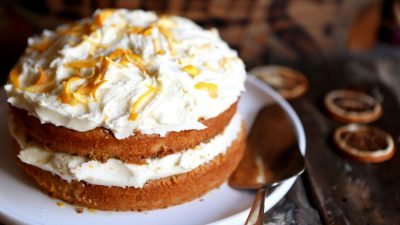 Orange Drizzle Cake: https://www.veganrecipeclub.org.uk/recipes/orange-drizzle-cake
Our delicious Orange Drizzle Cake is a twist on the classic lemon drizzle with soft buttercream and a delightfully sticky orange drizzle on top! This light and fresh cake is the perfect choice for summer.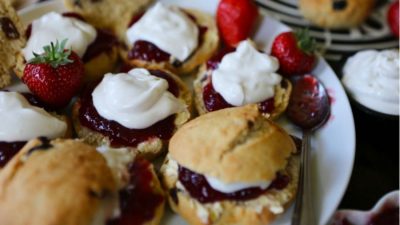 Vegan Scones with Jam and Cream: https://www.veganrecipeclub.org.uk/recipes/vegan-scones-jam-cream
Recreate a vegan afternoon tea at home! Set the table with freshly baked scones, lots of toppings, steamy cups of tea and have some quality time with your dad. We love layered with lots of raspberry jam and fresh cream – there are now a few vegan cream options in the supermarket, such as Oatly Crème Fraiche, Emlea Plant Double or Food Heaven Whipped Spray Cream.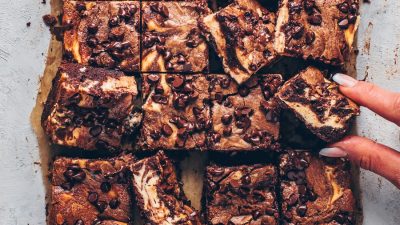 Cheesecake Brownies: https://www.veganrecipeclub.org.uk/recipes/cheesecake-brownies
Take two of the best desserts ever, mix them together and what have you got… a decadent and outrageously delicious dish! Thank you to our guest chef, Bianca Zapatka, for providing this recipe – we love it!
To browse even more recipes, take a look at our full list of recipe ideas for Father's Day here: https://www.veganrecipeclub.org.uk/seasons/fathers-day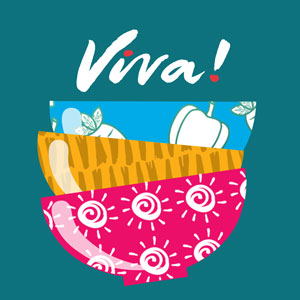 The author
This post was written by VRC Team
Vegan Recipe Club is part of the UK's leading vegan charity, Viva!. We have hundreds of delicious vegan recipes; from easy weeknight dinners to showstopper desserts, and everything in-between! Keep your eyes peeled for new recipes each month developed by our expert team of foodies and from guest chefs too.