Strawberry, Elderflower & Lemongrass Punch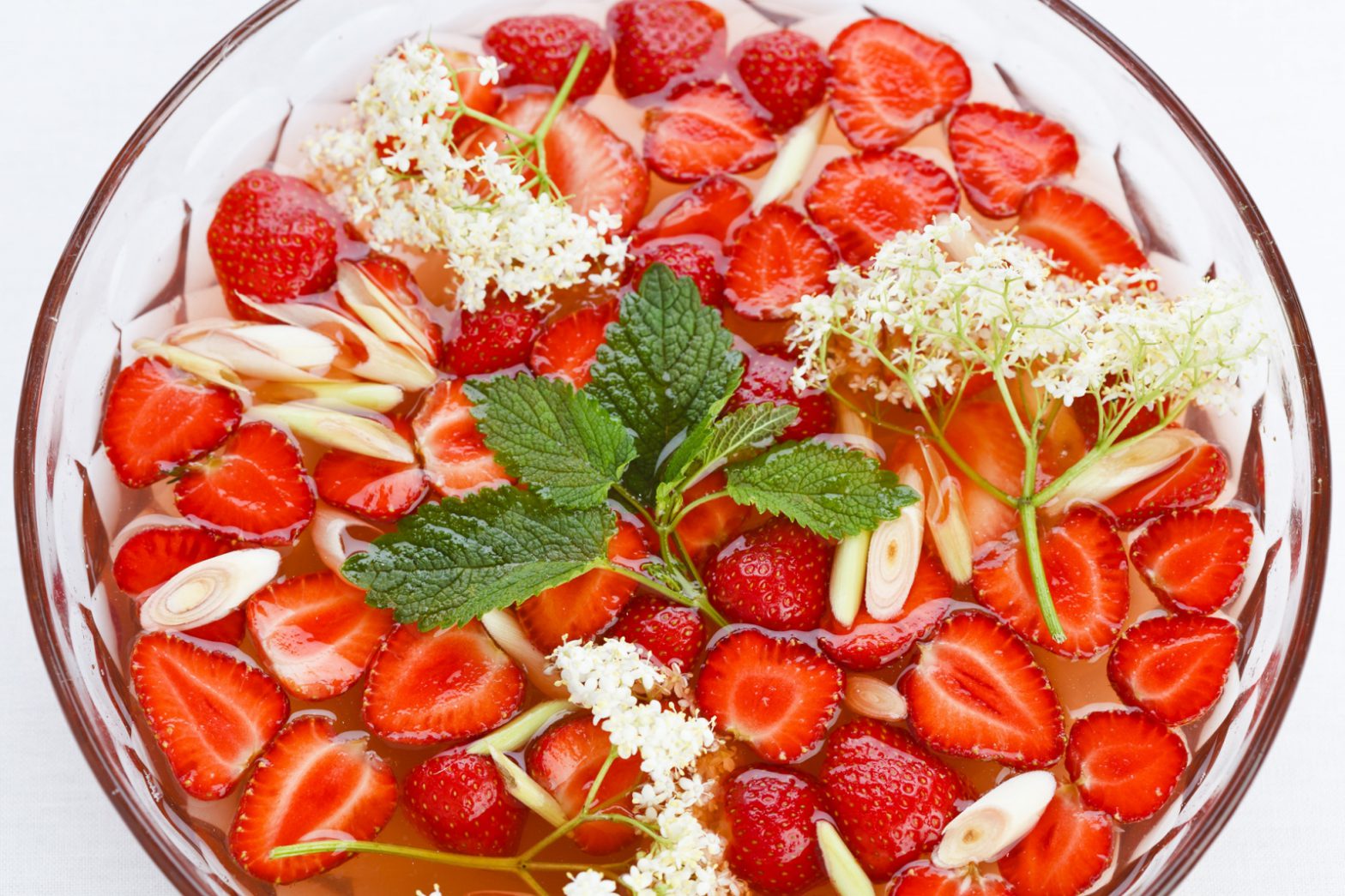 This simple fresh 'punch style' dessert has all the floral sweet flavours of early summer. The dish is a real hit with adults and children alike. Substitute meadowsweet flowers for elderflowers, or add a little rum to make a light punch. Best made 4-5 hours before serving.

Easy

Courtesy of Tierra Kitchen



See other recipes by Tierra Kitchen
Ingredients
500ml water
75g caster sugar
Juice of 1 lemon
500g strawberries washed, stalked and halved
2 blades lemon grass cut in half lengthways and then into 2cm strips
6 elderflower heads
Instructions
Bring the water and sugar to the boil, stir to dissolve all the sugar then allow to cool for 45 minutes until still warm.
Add the lemon juice and lemon grass. Transfer the liquor to an attractive serving bowl, add the strawberries and elderflower.
Cover and place in fridge to marinate for 3-4 hours before serving.
Did you know that Vegan Recipe Club is run by a charity?
We create vital resources to help educate everyone – vegan veterans, novices and the v-curious alike – about vegan food, health and nutrition; as well as the plight of farmed animals and the devastating environmental impact of farming.
Through this work we have helped thousands of people discover veganism; but we want to reach millions more! We rely entirely on donations as we don't get any government funding. If you already support us, thank you from the bottom of our hearts, you are really making a difference! Please share our details with your friends and loved ones too, as every donation enables us to keep fighting for change.