Pia Werzinger
Post published at July 21, 2022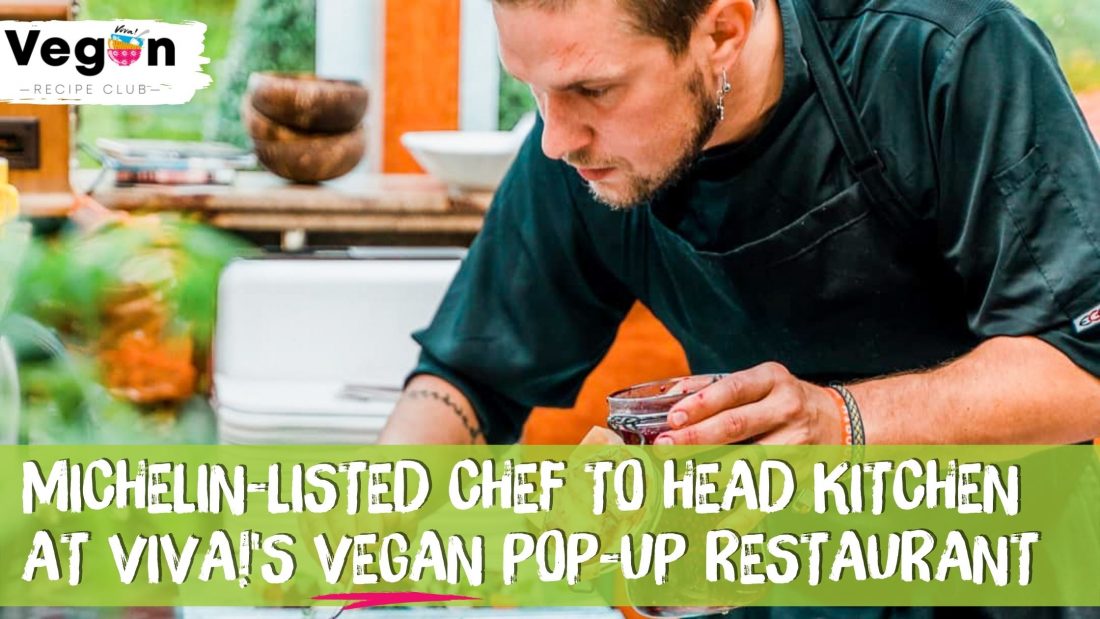 We are over-the-moon to announce Anton Petrov as the official chef for Viva!'s up and coming Vegan Pop-up Restaurant in London, to launch our brand-new wildlife campaign: 'Eating the Earth'. Petrov's passion lies in 'developing fine, decadent ways of eating vegan'.
Anton's cheffing career began in his home country of Latvia, where he opened his first vegetarian restaurant before moving to the UK in 2008.  In his career Anton has worked in some of the UK's most highly-acclaimed eateries, including Michelin-listed restaurants Acorn, and Vanilla Black. He values the mental and physical benefits of sourcing his own wild ingredients and is fascinated by the diversity of European plant species. Now, he channels his expertise into classes, private dinners, demos, and foraging to celebrate the joy, diversity and vibrancy of plant-based cuisine.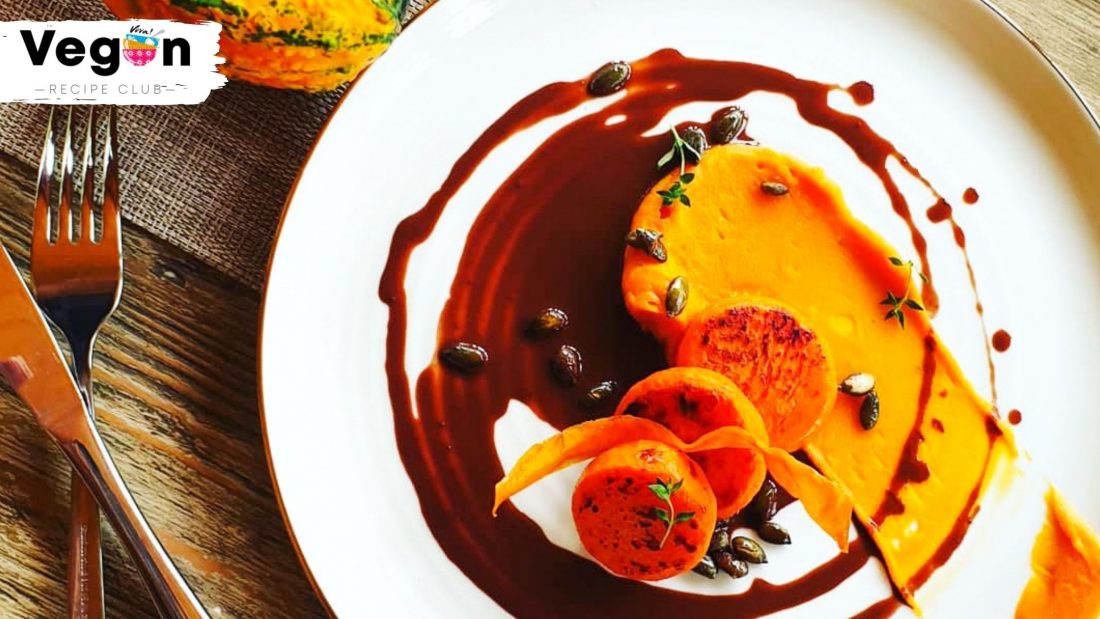 We interviewed Anton to gain more insight into his plant-based journey and cooking philosophy.
Anton admitted to us that he used to be a terrible cook and ultimately decided to pursue his passion for gourmet vegan cooking in London. He expressed how meeting his mentor, Rich Buckley of Oak Restaurant in Bath, was life-changing. Rich opened Anton's eyes to the "elegant, complex, and mind-blowingly delicious" world of plant-based cuisine. Concerning his love of foraging, Anton described the process of picking food from its source as a "deeply spiritual, grounding and nourishing experience". In contrast to wild, whole plant foods, Anton also gave his opinion on the rise of commercial plant-based substitute foods such as vegan 'meat' and 'cheese'.
In Anton's opinion, some burger and cheese brands are more impressive than others. Specifically, he describes 'Oatly' milk and creams as "absolute game changers", expressing how the increasingly high flavour and texture qualities of certain vegan substitutes are something he is grateful for. "I feel that it's a sign of a huge shift in consumer demands and public awareness. The quality and availability of products have grown massively, and the stigma associated with veganism has shifted, especially in the UK. It's so impressive to see the change that has happened in the past five to ten years respectively."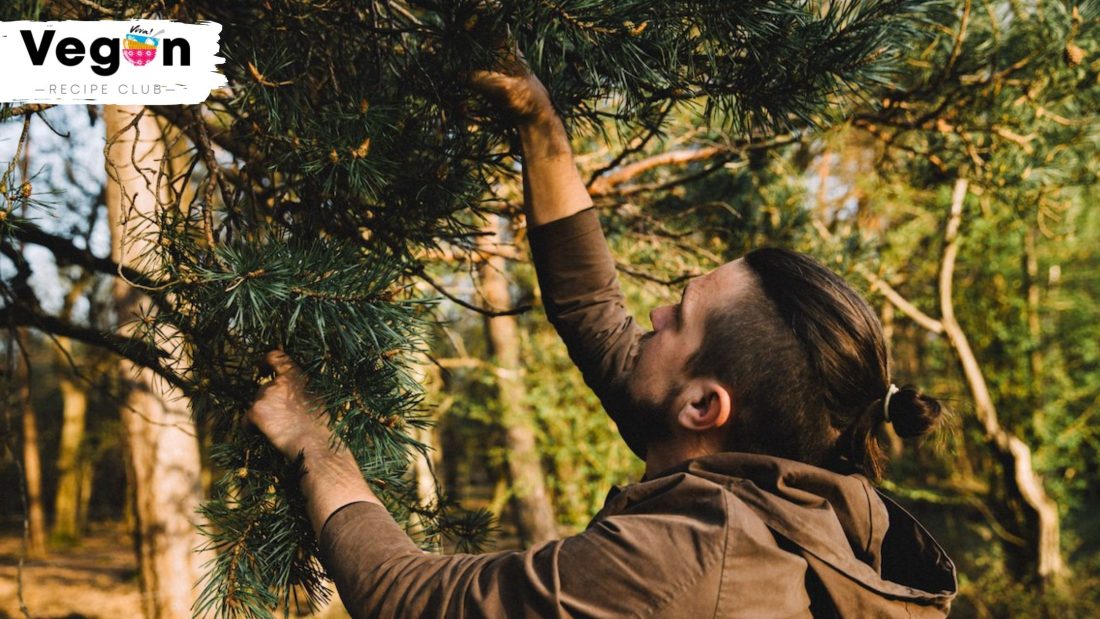 "The key is to continue building on this legacy while maintaining truly environmentally sustainable practices." – Anton Petrov
Anton's last point is integral to conversations about the rise of veganism because, as product ranges grow and public receptivity increases, the environmental, ethical, and health benefits of plant-based food mustn't become marginalised. Just like Anton's dishes, Viva!'s 'Eating the Earth' campaign aims to connect people to nature and highlight how, if we look after our environment, through activism and mindful consumption, it will look after us, too.
If Anton's artistic and environmental perspective on cuisine interests you, we encourage you to attend our exclusive Vegan Pop-up Restaurant in Brixton, London! Join us in raising awareness of meat and dairy's role in the environmental crisis and how our eating habits can either perpetuate or remedy climate and ecological change.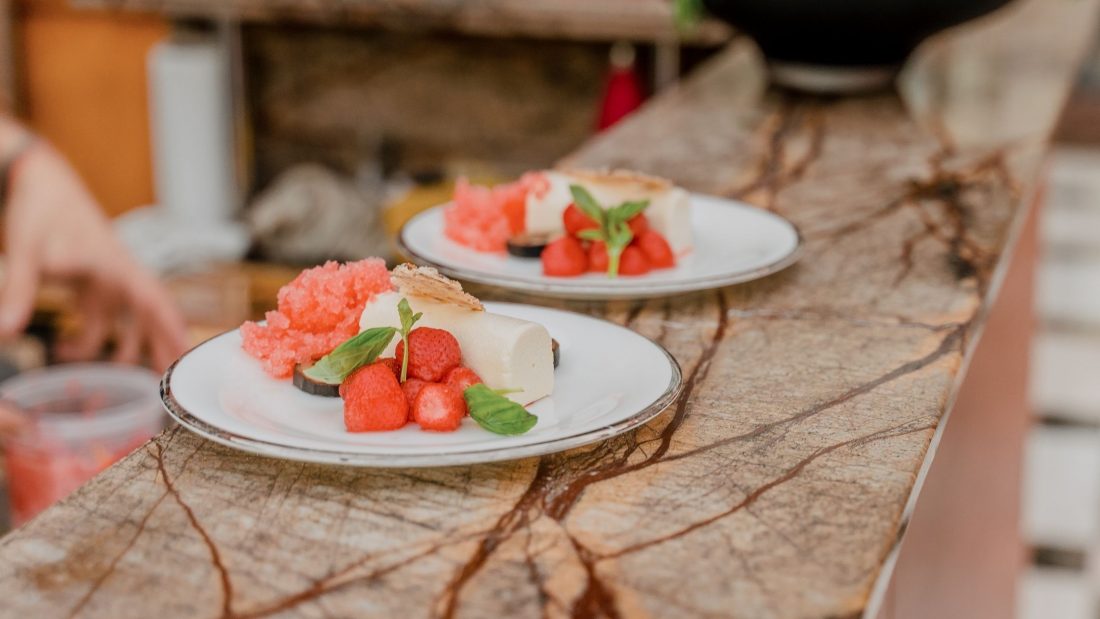 Join our first vegan pop-up restaurant
There are now just a few tickets left, so don't miss your chance to be transported to the depths of the jungle, whilst sampling Anton's exquisite plant-based culinary delights over three specially-crafted courses. Find the full menu here.
It's a small and quirky venue – a converted, disused railway station in the heart of Brixton – and there are just two sittings; Saturday 30 July at 6:30pm and Sunday 31 July at 12:00pm.Tickets cost £43 and can be bought here.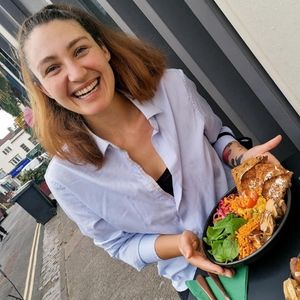 The author
This post was written by Pia Werzinger
As Viva!'s food and cookery media coordinator, Pia is keeping you up to date on the latest recipes and vegan food news on our Vegan Recipe Club socials.