VRC Team
Post published at September 12, 2012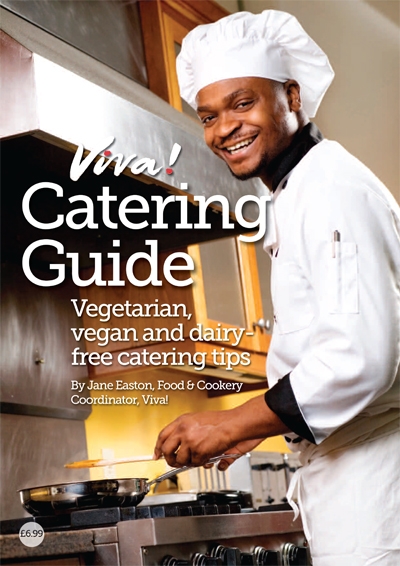 Yes, the Catering Guide has finally arrived!
All shiny and beautiful from the printers – the designer has done a cracking job so let's hope you like it as much as we do. We are really pleased, despite its prolonged labour – in true Viva! style, we've had to juggle several other projects on various back and front burners!
As you'll see from the link above, you can buy a hard copy or download free from the Viva! website. It's also going on Amazon UK in a few days, so spread the word! It costs £6.99. Our web wizard is going to add it as a link so there will soon be a free online version too.
This guide is part of Viva!'s mission to get more inclusive, compassionate, healthy and planet-friendly food out there. So the next step is to get it to caterers – and to you, lovely supporters! We'll be doing our work with businesses in Bristol and elsewhere, of course.
As for you, please feel free to offer it to any local cafe/restaurant/food pub that is uninspired or completely lacking in vegan dishes – or even those that are good but maybe need a few new ideas, eg desserts!
Let us know your successes – and any difficulties you may experience too!
And don't forget, if the guide alone isn't enough, we can offer free advice to caterers – by phone, email or even face-to-face if not too far – so do let businesses know.
So what has it got?
The Whys: Optimise your profits; Myth busting; Inclusivity is the key
The Facts: Everyone eats vegan food; But what do they eat?; Staff know-how; Vegan and Veggie Yes and no's
The Whats: First steps; Veganise it – converting existing recipes; A nice cuppa – the dairy-free way; Soya milk know-how
The Recipes… mostly portions of 4-6 but also some catering-sized dishes. Too many to list here but they include
Roasted Butternut Squash Soup with Rosemary & Chilli
Avocado & Walnut Toast with Tomato & Coriander
Tropical Rice Salad with Sesame Orange Dressing
Mushroom & Ale Pie
Sumptuous Sponge Cake with Four Options
Chocolate & Brandy Truffle Torte
Plus…
Products and stockists section
Cruise the Booze – vegan/veggie alcohol
All Washed Up – cruelty-free but cost-effective cleaning and washroom products
And more!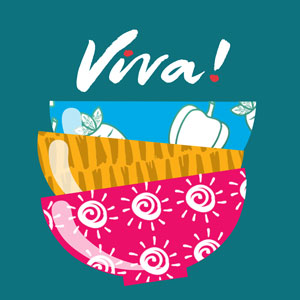 The author
This post was written by VRC Team
Vegan Recipe Club is part of the UK's leading vegan charity, Viva!. We have hundreds of delicious vegan recipes; from easy weeknight dinners to showstopper desserts, and everything in-between! Keep your eyes peeled for new recipes each month developed by our expert team of foodies and from guest chefs too.