Pia Werzinger
Post published at July 28, 2022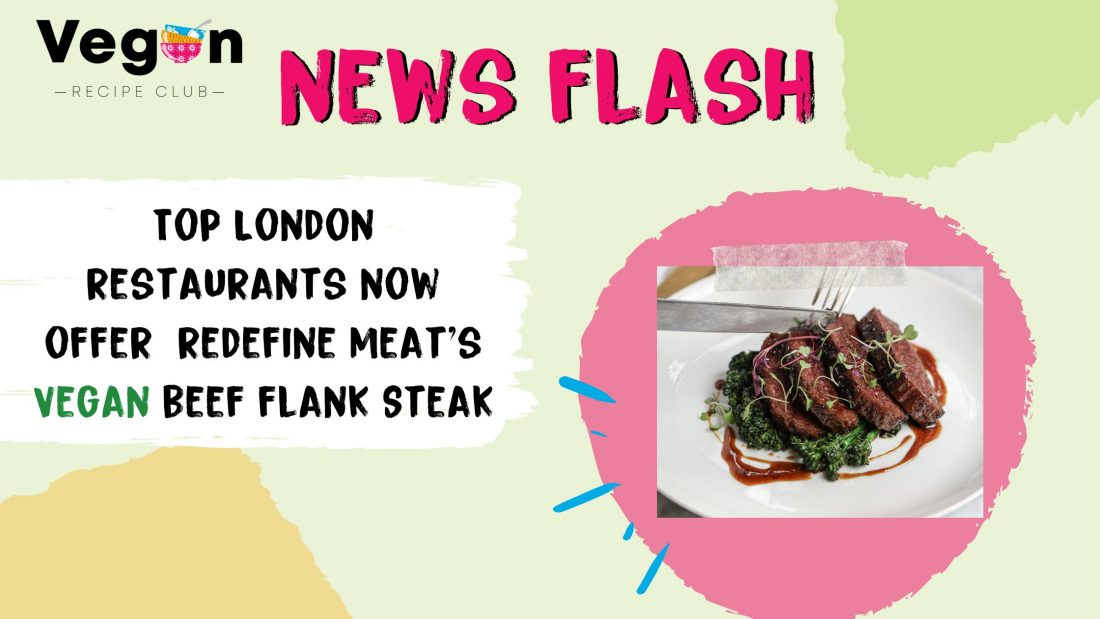 Innovative dishes made with Redefine Flank premium cuts are now part of the menus of German Gymnasium, Chotto Matte, Gillray's Steakhouse & Bar and Mr. White's in London.
Meat-loving diners in London's top restaurants can now enjoy delicious and environmentally sustainable New-Meat™ from Redefine Meat. Redefine Flank Steak premium cuts are being served at different restaurants in the city, including German Gymnasium, Chotto Matte (Soho & Marylebone), Gillray's Steakhouse & Bar, and Marco Pierre White's Mr. White's.
Using breakthrough technologies, Redefine Meat made possible something that was previously considered unattainable: delicious, plant-based New-Meat endorsed by leading chefs worldwide and offered in prestigious restaurants, including those renowned for their quality meat.
New-Meat is made from non-GMO ingredients, contains no cholesterol and does not use any animal or animal by-products. The New-Meat range of products includes Redefine Beef Flank and  Redefine Lamb Flank as well as Redefine Burger, Redefine Beef Mince, Redefine Sausage and Redefine Lamb Kabab.
What New-Meat™ is on the menu?
German Gymnasium: New-Meat dishes:
Redefine Beef Burger with cheddar, Romaine lettuce, crispy onions, house sauce & bun
Redefine Lamb Kofta with yellow split pea dahl, ginger, courgette & tomatoes
Redefine Beef Flank Steak with a soy-chilli glaze & tender stem broccoli
Bjoern Wassmuth, Executive Chef, German Gymnasium: "The demand for meat alternatives in London is growing and it's becoming more and more fashionable. With Redefine Meat I've discovered their products taste very similar to animal meat, giving it the texture and flavours without an artificial aftertaste. It's the beginning of the future."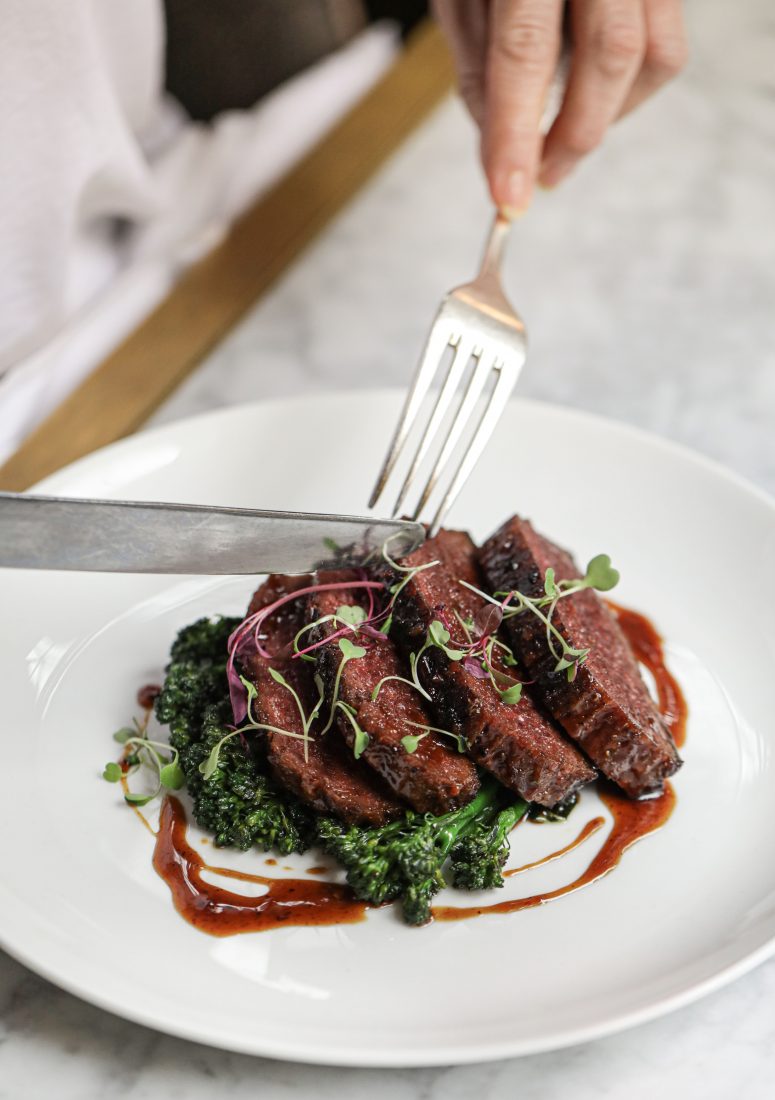 Chotto Matte: New-Meat dishes:
Redefine Lamb Flank – marinated and smoked with coriander & Peruvian chilli miso
Redefine Beef Flank – with spicy teriyaki & coriander causa
Redefine Mince in a meat gyoza with ginger, miso vegetables, yuzu sweet potato puree, red pepper ponzu
Jordan Sclare, Group Executive Chef at Chotto Matte: "Sustainability and innovation are both key pillars of the Chotto Matte brand and we have always provided a diverse offering of plant-based dishes in our restaurants, but Redefine Meat is the first plant-based meat alternative that has been served at Chotto Matte. Now our guests can enjoy the chance to have a unique meat alternative paired with our signature Nikkei flavours."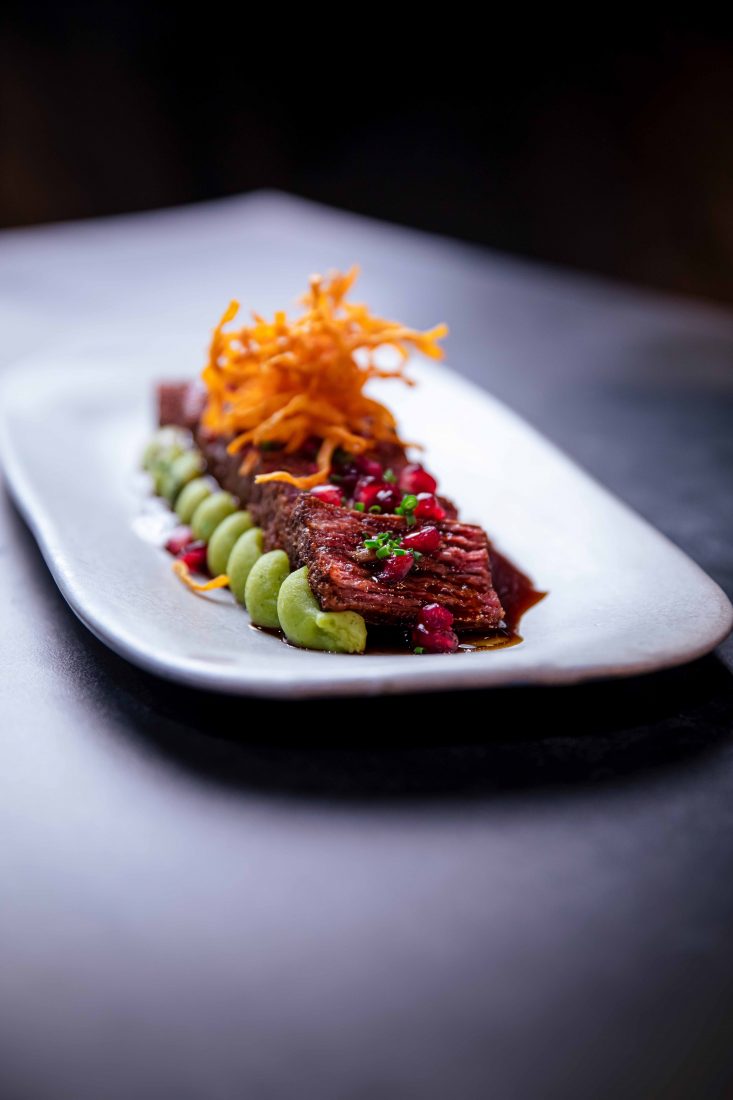 Gillray's Steakhouse & Bar: New-Meat dishes:
Redefine Beef Flank Steak, Yorkshire pudding
Redefine Beef Burger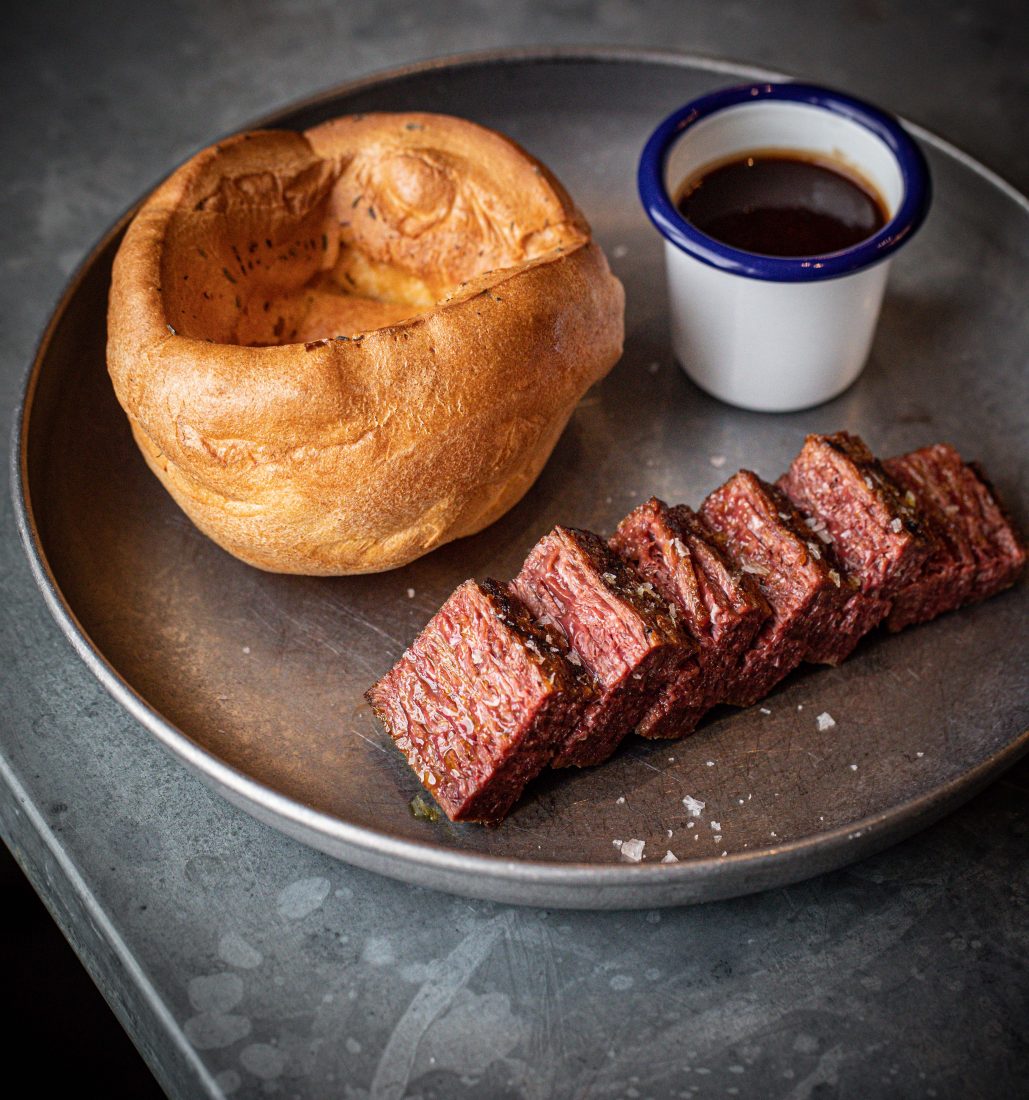 Mr White's: New-Meat dishes:
Redefine Steak with Koffmann chips & piccolo tomatoes or Vintage Balsamico or Garlic Butter
The Redefine Burger
Redefine Gnocchi Bolognese
Redefine Macaroni Cheese
Redefine Salsicca Pizza
Chef and owner Marco Pierre White: "The cleverest thing I've seen in almost 40 years in the kitchen."
For further information on Redefine Meat and all the latest restaurants currently serving New-Meat nationwide visit: www.redefinemeat.com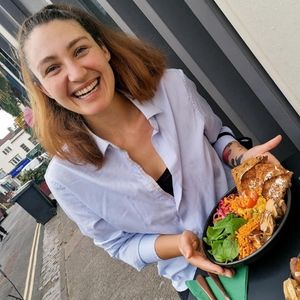 The author
This post was written by Pia Werzinger
As Viva!'s food and cookery media coordinator, Pia is keeping you up to date on the latest recipes and vegan food news on our Vegan Recipe Club socials.