VRC Team
Post published at September 30, 2020

Vegan lunch options on the high street have exploded in the last couple of years! The choices are ever expanding, ranging from healthy salads and inventive sandwiches to comforting junk food.
It's still really important to keep pressure on these businesses to keep up with the vegan options, so remember to praise, praise, praise! And don't forget to offer constructive feedback and suggestions via social media or in-house feedback forms. While some companies are completely on it, others aren't so much. You know that feeling when you find a great new sandwich, only to discover that they've added unnecessary egg or dairy, thus excluding you and a huge vegan client base? We've all seen falafel made with egg or a vegan falafel with dairy yoghurt or egg mayo… They won't know and they won't change unless their customers tell them!
Here are some of our favourite takeaway lunches listed below. Let us know if we've missed your favourite – we'd love to hear about it!
Boots Vegan Southern Fried Wrap: We love the new additions to the boots meal deal, with the Vegan Southern Fried Wrap as a firm favourite. Watch out for limited edition festive sandwiches at Christmas!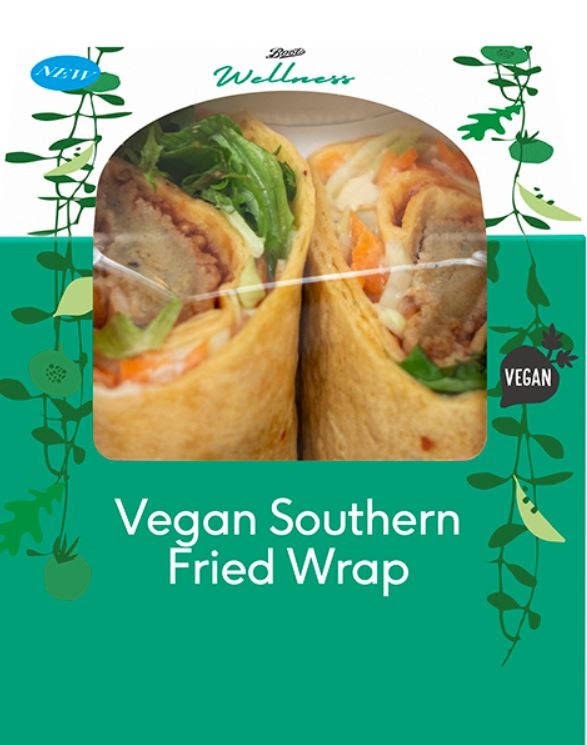 Boots Vegan Rainbow Veggies Wrap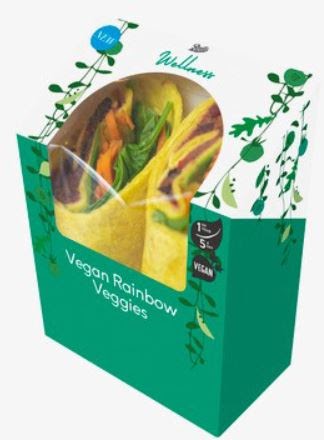 Boots Vegan No Cheese & Chutney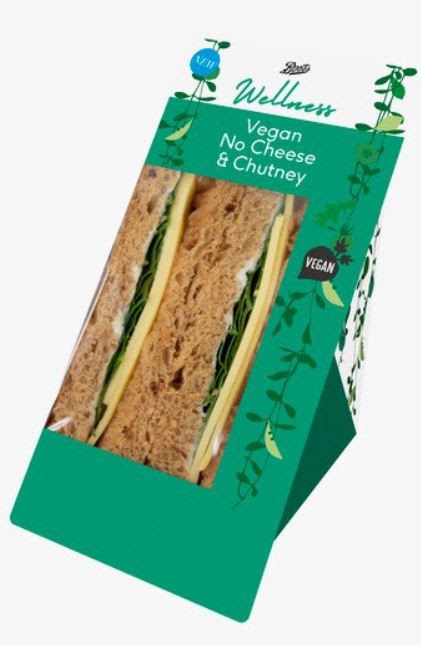 Cafe Nero Vegan Vegetable Sausage Roll: After the popularity of the Greggs vegan sausage roll, Cafe Nero have launched their version for you to enjoy with your hot drink!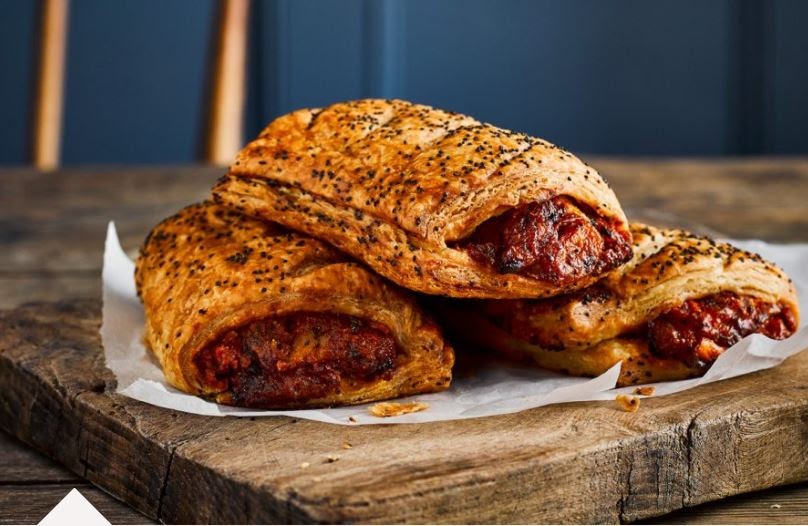 Coop GRO Falafel and Houmous Wrap: The GRO range has been a godsend, loads of variety and really impressive flavours too!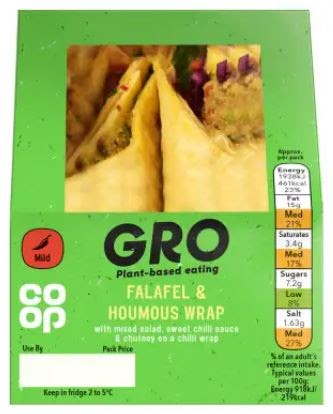 Coop GRO Chick'n & Stuffing Sandwich
Coop GRO Hoisin Du'k Wrap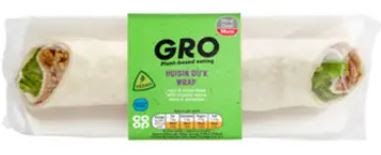 Coop GRO Chunky Veg Pasty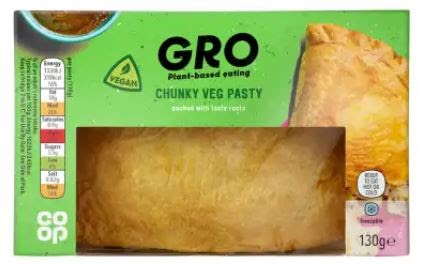 Costa Butternut Squash Risotto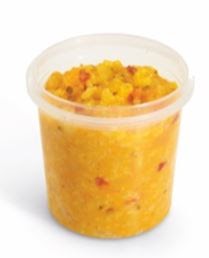 Costa Smoky Vegan Ham & Cheeze Toastie: The stand-out option for Costa has to be the Smoky Vegan Ham & CheeZe Toastie – perfect for a bit of comfort on a rainy day!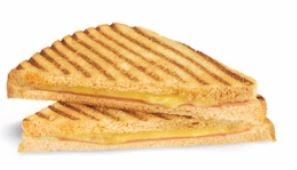 Costa Tomato & Basil Soup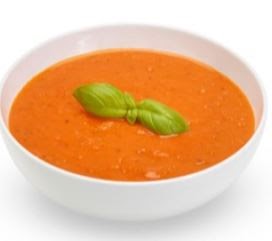 Ginsters Vegan Quorn Pastry: Ginsters pasties can be found in most supermarkets and features two vegan flavours.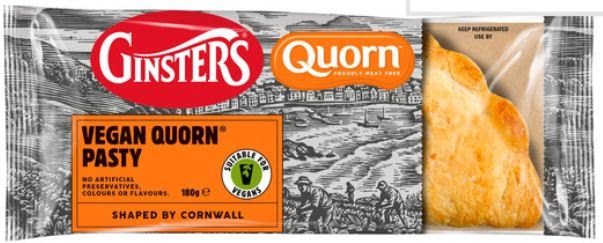 Ginsters Vegan Moroccan Vegetable Pasty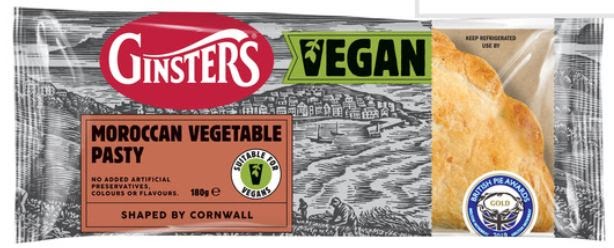 Greggs Vegan Sausage Roll: A popular choice for many! The Greggs vegan sausage roll and steak bake are two delicious options for on-the-go hot food… and one of the cheapest options too!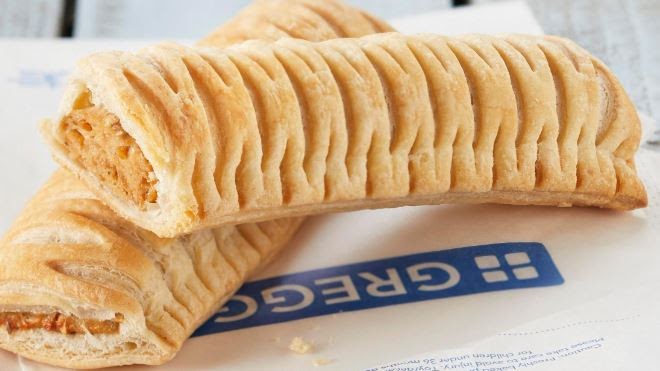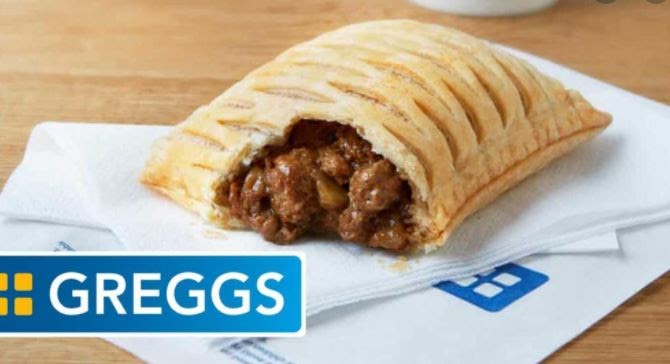 Holland & Barrett Pasty Selection: This is great if you're on a budget and want a quick option. There are various vegan pasty options here. Perhaps buy a nice salad to go with it for some healthy content? Or lobby H&B for some healthy vegetable-based snack pots?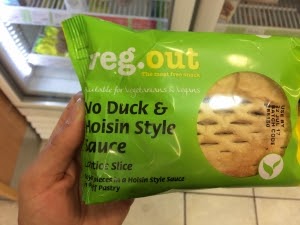 Itsu Avo Baby Rolls: There are so many incredible and delicious vegan options in Itsu – 40% of the range in fact! This includes sushi, dumplings, salad, and tofu dishes – as well as soups and other hot options.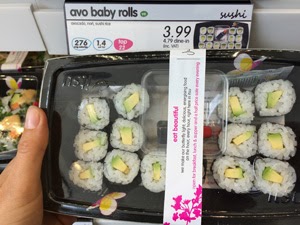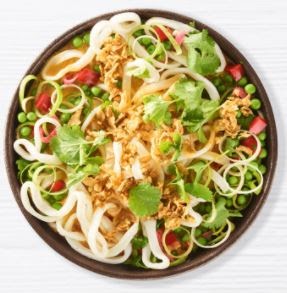 Itsu Meatless Meatballs Rice Bowl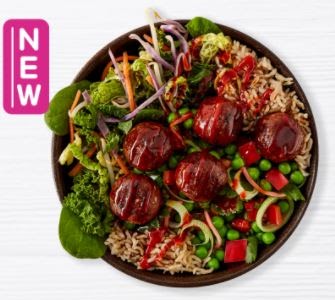 Itsu Meatless Mondays Salad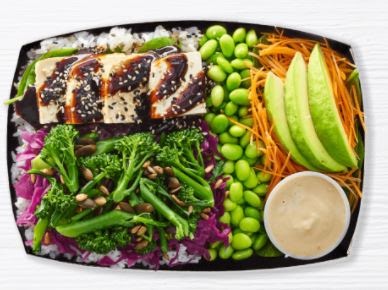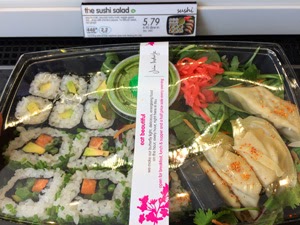 Itsu Veggie Meatballs & Coconut Soup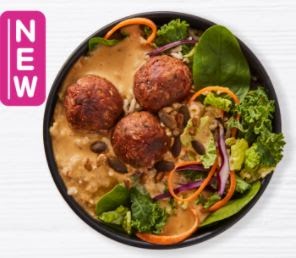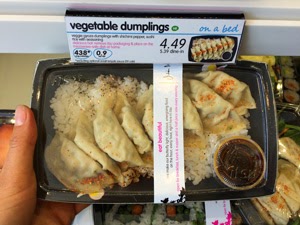 Leon Gobi Curry: Leon lunch options are coming soon to Sainsbury's! Here are some of our favourites…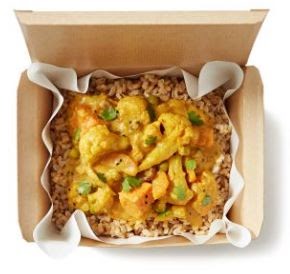 Leon Falafel Hotbox made from Sweet Potato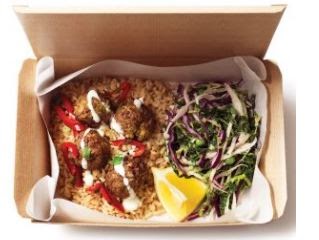 Morrisons Vegan Roll: Another rival for Greggs here! We thought the pastry was a little dry, but it's a great option to have.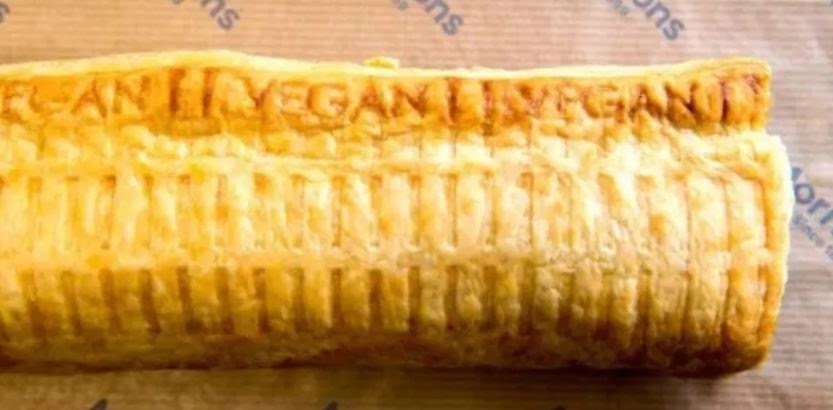 M&S No Tuna & Sweetcorn: M&S Plant Kitchen has so many vegan sandwiches, wraps, and ready meals! Our favourite has to be the Smokehouse No Chicken Wrap – can't beat it.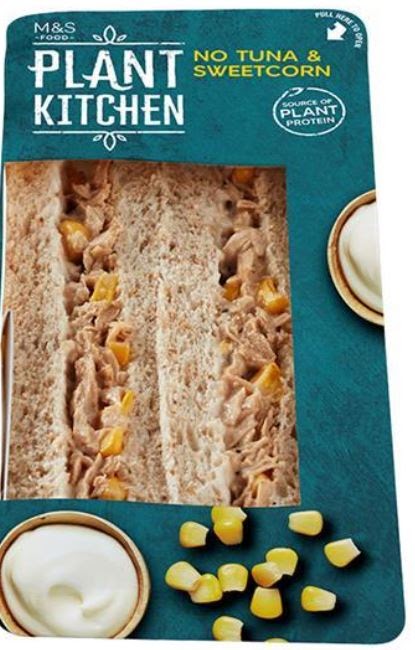 M&S Smokehouse No Chicken Wrap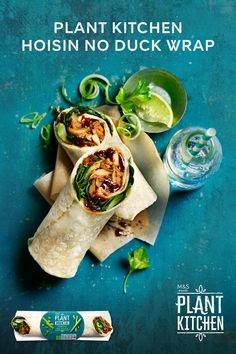 M&S Roasted Vegetable & Avocado Sandwich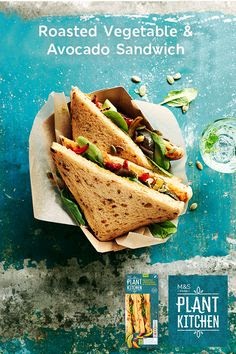 M&S Rainbow Veg & Sushi Wrap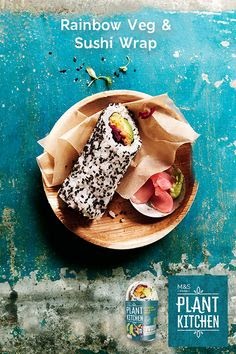 M&S Sweet Potato Biriyani Wrap
Pret Avo, Olives & Tom Baguette: Pret have gone the extra mile and included a veggie/vegan fridge in all of their shops! We really love all of their options, especially the Avo, Olive & Tom Baguette!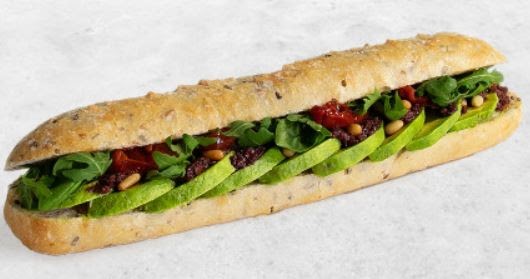 Pret Humous & Chipotle Wrap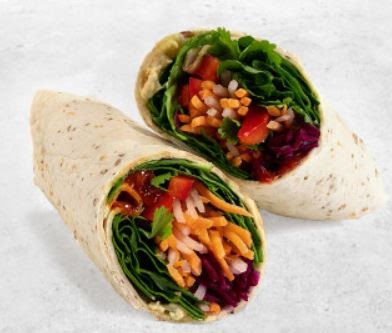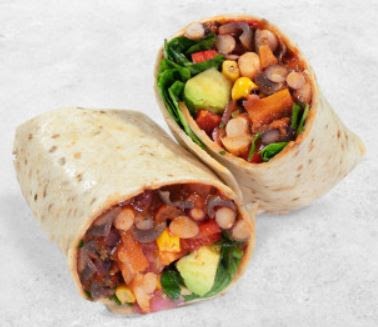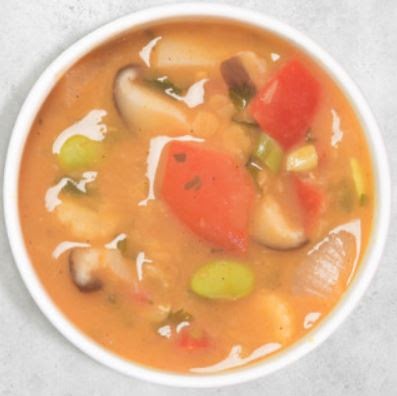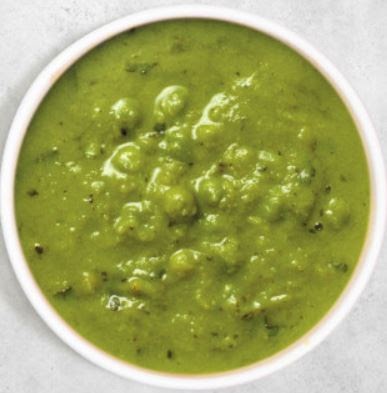 Sainsbury's Indian Sweet Potato Bhaji Salad: Sainsburys also offer a vegan ploughman's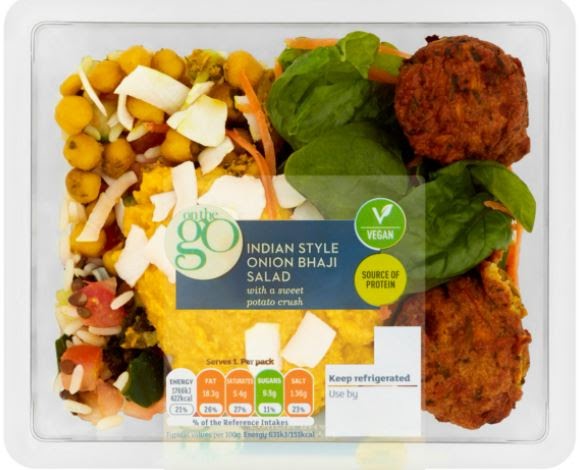 Sainsbury's Roasted Vegetables and Basil Pasta: This is very very nice… impressed!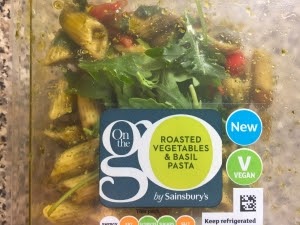 Soho Butternut Squash & Carrot Houmous Sandwich: We've been really impressed with some of the Soho vegan offerings, especially the Carrot, Butternut Squash and Beetroot Houmous Salad!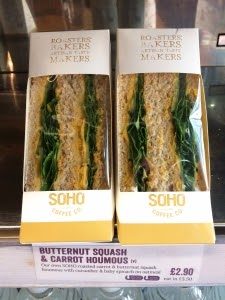 Soho Carrot, Butternut Squash & Beetroot Houmous Salad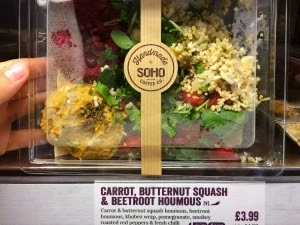 Starbucks Vegan Beetroot Wrap: This was a really nice find in Starbucks! It's even nicer toasted!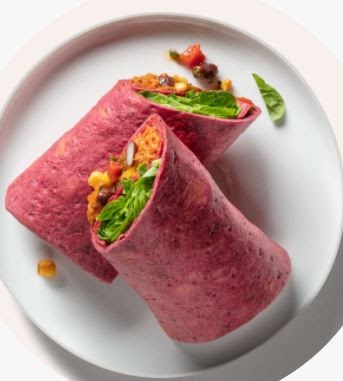 Subway Meatless Meatball Marinara: Finally 2 substantial vegan sandwiches from Subway! We love adding all the salad for extra nutrients.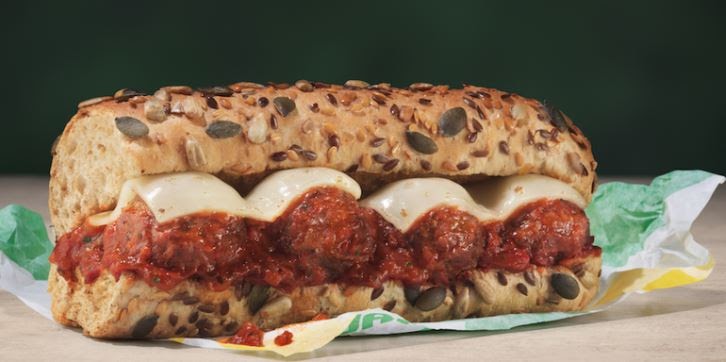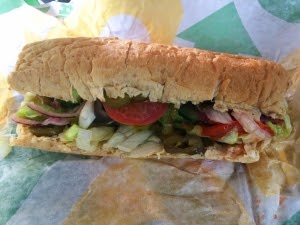 Tesco Wicked Kitchen Spicy Coconut & Rice Noodles: Wicked Kitchen has been a welcome addition to Tesco!! They have expanded into a huge range of grab-and-go meals, plus lots of substantial ready meals too.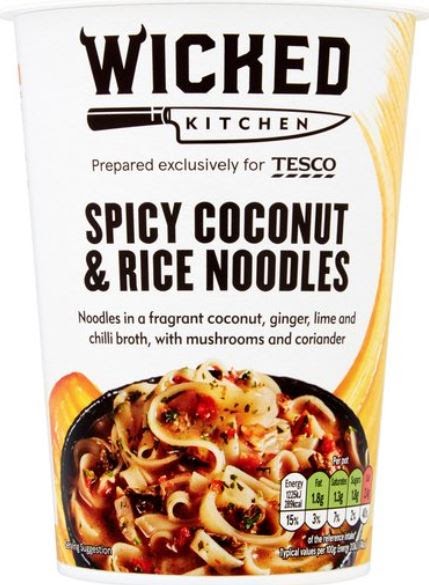 Tesco Wicked Kitchen Spicy Smoky Dreamy Mac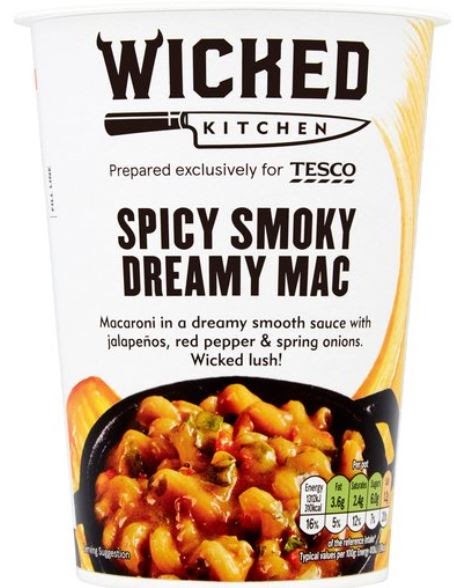 Tesco Wicked Kitchen Curried Cauliflower Pasty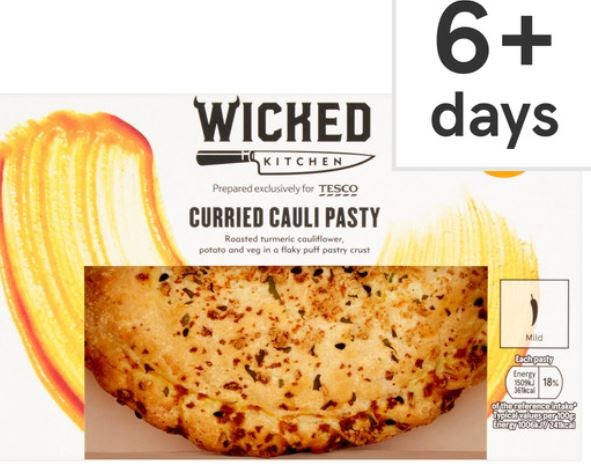 Tesco Wicked Kitchen All The Rage Rolls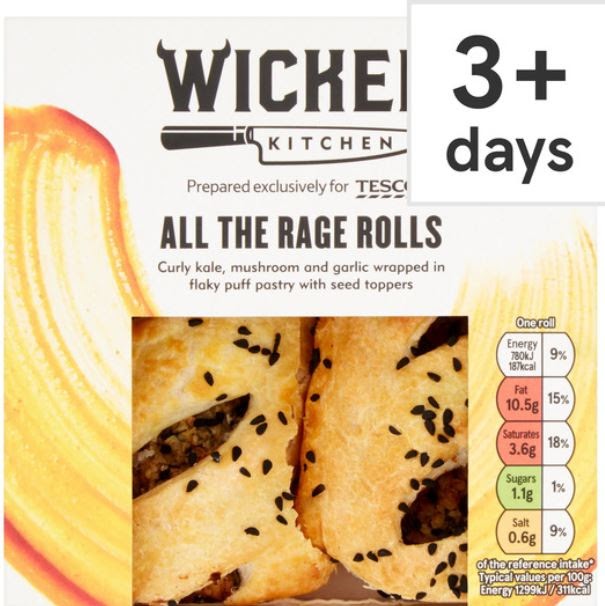 Tesco Wicked Kitchen Hot Burrito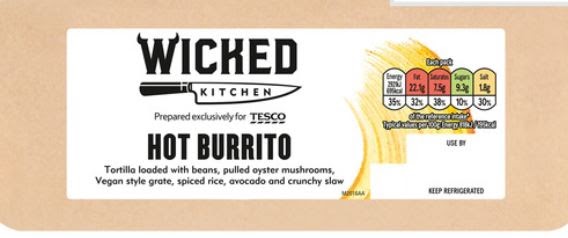 Tesco Wicked Kitchen Caesar Wrap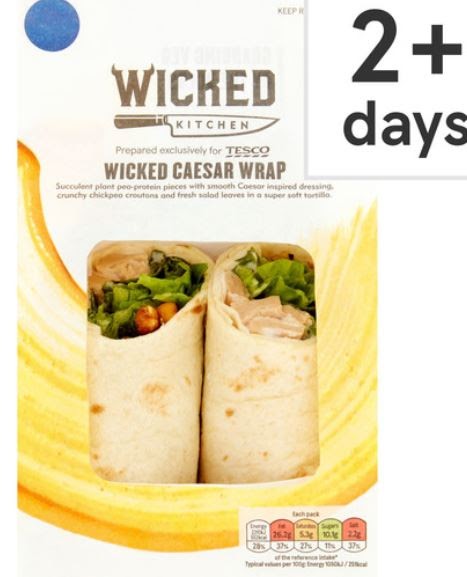 Tesco Wicked Kitchen Sweet Potato Pakora Wrap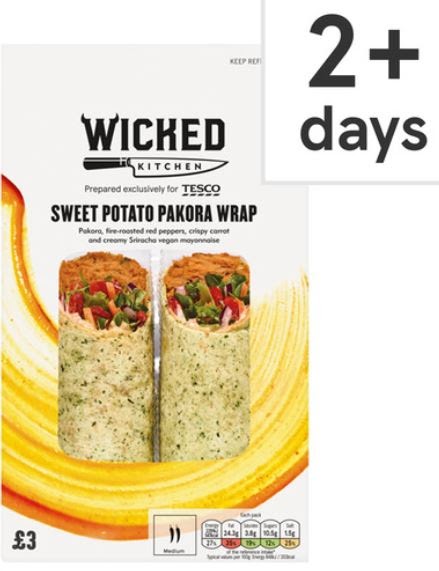 Vegan Recipe Club Mezze Platter: This Mezze Platter involves buying lots of lovely antipasti ingredients from any of the major supermarkets, delis or independent health food shops and turning it into a wonderful vegan spread to eat alone or to share with friends. Easily doable on a lunch break and great for communal eating.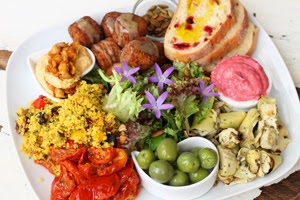 Waitrose Vegetable Samosa: There are some lovely vegan salads in Waitrose which can be coupled with this samosa for a nice lunch. Plus Waitrose offer some delicious vegan sandwiches!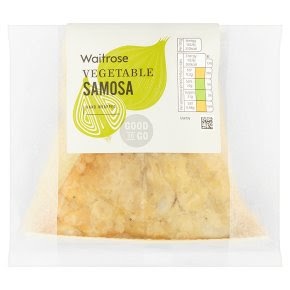 Waitrose Vegan Ploughmans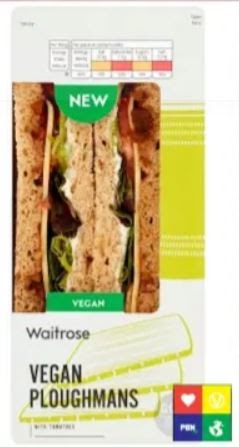 West Cornwall Pasty Co Wheatmeal Vegetable Pasty: This is a lovely, hearty vegan pasty and great if you're looking for something filling and comforting!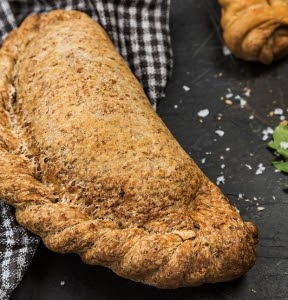 WHSmith Munch Onion Bhaji Sandwich: We were really impressed to find this in Smiths and very nice it was too… not too dry as it had a vegan yoghurt sauce.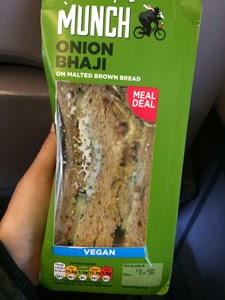 For more info and options see our 'Out to Lunch' section!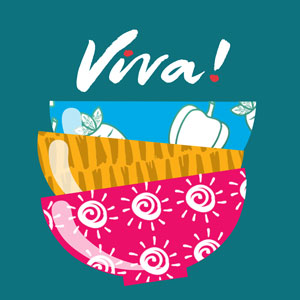 The author
This post was written by VRC Team
Vegan Recipe Club is part of the UK's leading vegan charity, Viva!. We have hundreds of delicious vegan recipes; from easy weeknight dinners to showstopper desserts, and everything in-between! Keep your eyes peeled for new recipes each month developed by our expert team of foodies and from guest chefs too.