Pia Werzinger
Post published at April 22, 2022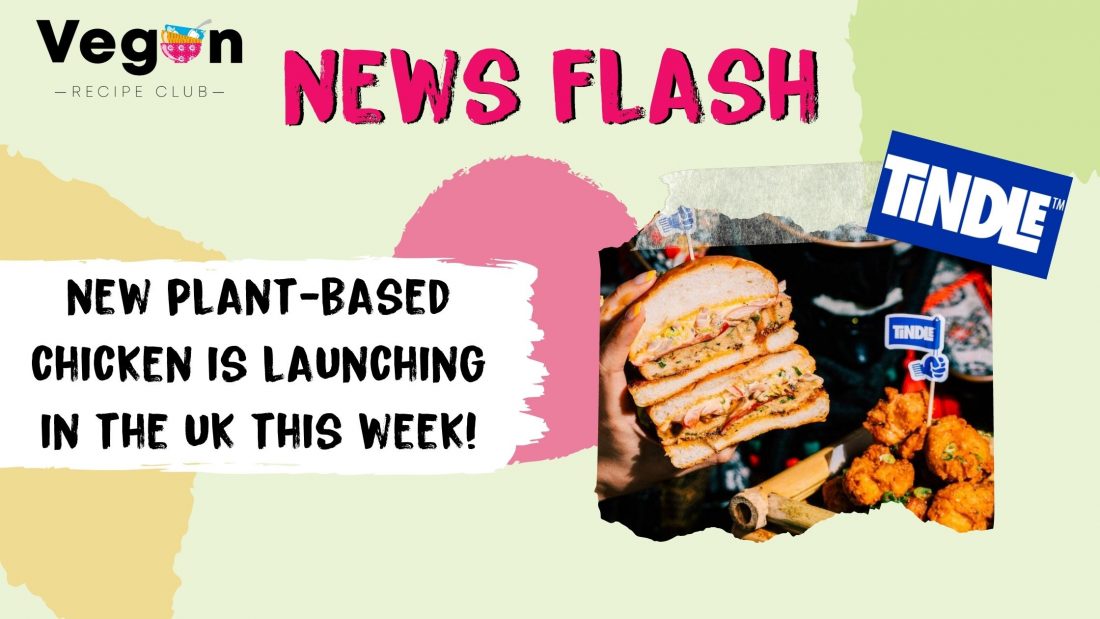 A new, self-proclaimed 'ridiculously good' chicken alternative by Singapore based company TiNDLE will start hitting restaurants and shelves in the UK this week.
According to the company's product information: "TiNDLE satisfies every meat lover's craving – from the very first bite to the last lick of the lips."
The new meat alternative contains 0mg cholesterol, no GMO ingredients, and a whopping 17g protein! Made from texturized soy protein and wheat gluten, it's main selling point is TiNDLE's versatility. The meat alternative can be marinated, deep fried, pan fried, sauteed, grilled, battered and re-shaped to suit any cuisine and cooking style.
Partnering with Sides, a food brand from YouTube collective The Sidemen, TiNDLE is planning a 3-day pop-up store giving away free tasters of their vegan Chicken from 27th to 29th April (Old Compton Street, Soho).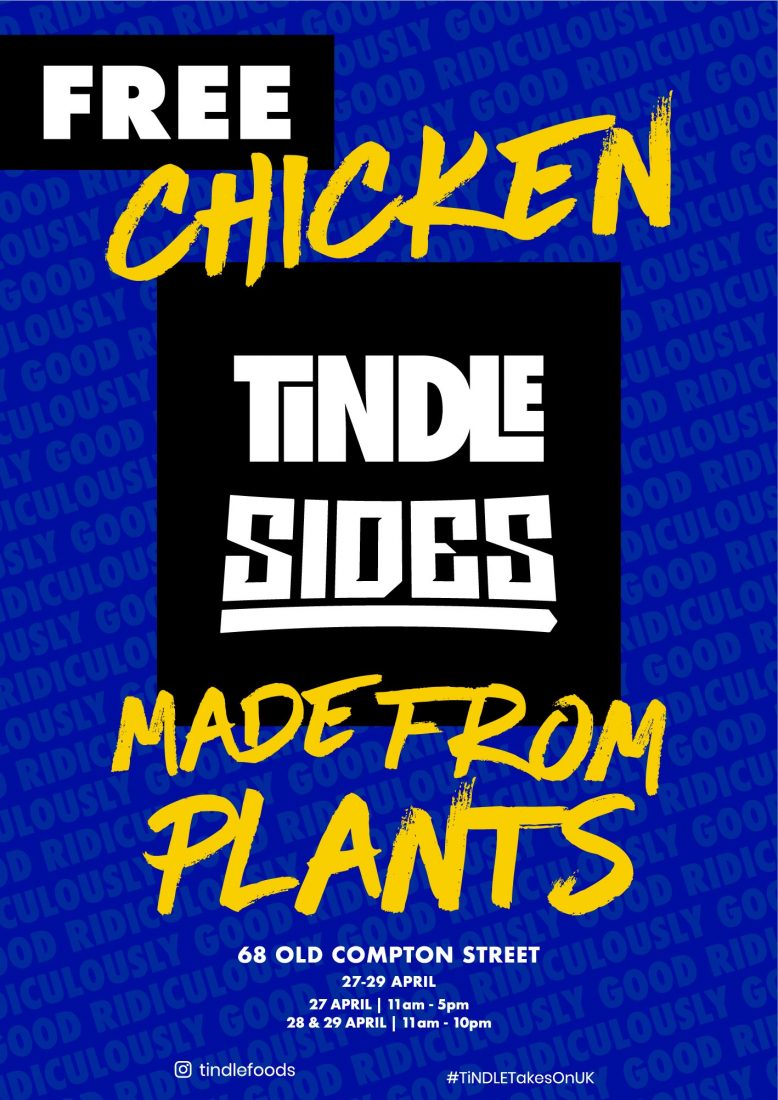 Keep an eye on our social media pages for a taste-test review of the new TiNDLE chicken – coming soon!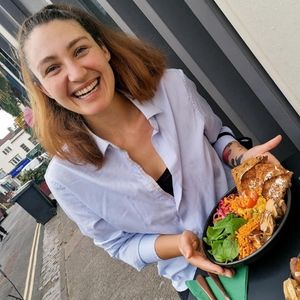 The author
This post was written by Pia Werzinger
As Viva!'s food and cookery media coordinator, Pia is keeping you up to date on the latest recipes and vegan food news on our Vegan Recipe Club socials.