VRC Team
Post published at August 4, 2011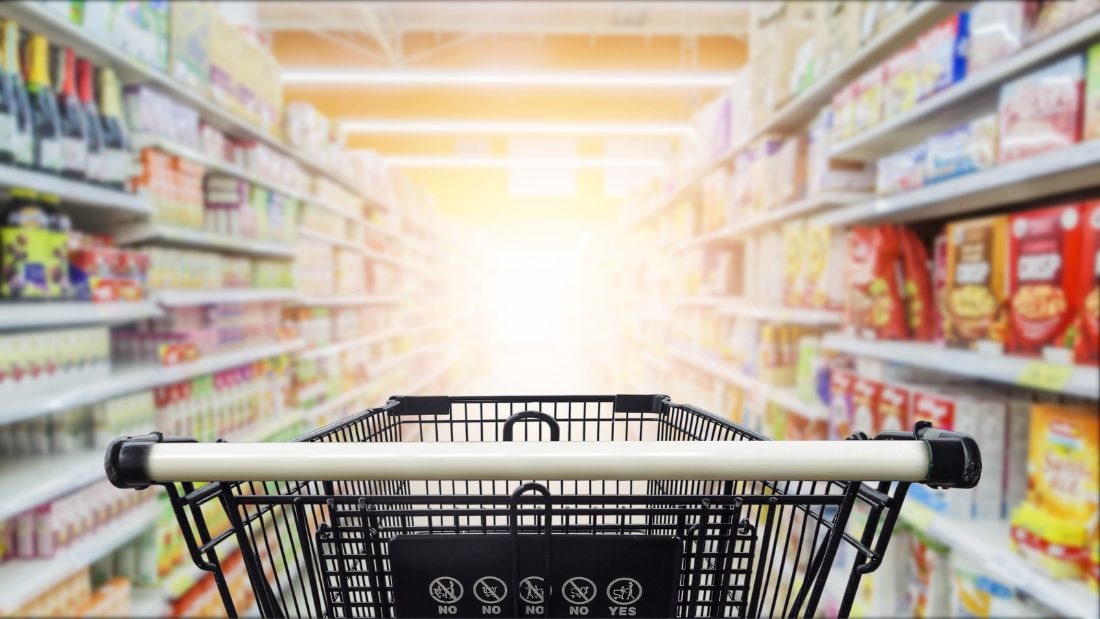 It's amazing to see the scope of new vegan products on the shelves! Vegan food is now easily accessible from supermarkets, coffee shops, restaurants, pubs and hotels – everywhere seems to be finally considering this growing market. Of course there's still room to grow, but the accessibility of vegan food has definitely come a long way! It makes sense too, as veganism is constantly growing in popularity. In 2020 alone, the number of vegans in Britain rose by 40% and Deliveroo saw vegan takeaway orders increase by 163%! In 2021, nearly 600,000 people signed up to Veganuary and more and more meat-reducers are adding their weight behind the    demand for vegan products too.
For your vegan food essentials and curiosities, here are our favourite vegan businesses. It's not an exhaustive list but it's a good start! Many can now be found in supermarkets and if not then you can order from retailers directly or check their site for the stockists. Don't forget, the Viva! Shop offers a huge amount of vegan confectionery and profits go back into Viva! Campaigns, so feel good about treating yourself to some chocolate!
Popular Vegan Milk brands
Alpro – soy, oat, almond, coconut based milk.
Good Hemp – hemp milk, hemp protein powder, hemp oil and CBD products.
Innocent – not just smoothies, but also almond, hazelnut, oat and coconut milks.
Mighty Pea – pea and oat based milks/ flavoured shakes.
Minor Figures – oat based milk.
Oatly – offering milk, yoghurts, custards and even whippable cream! All oat based. Barista versions etc available.
Plamil – soya milk, mayo, chocolate – a dedicated vegan company and one of the first. We salute you!
Provamel – fine quality soya milk, yoghurt, desserts – and lots more. One of the originals and best.
Rebel Kitchen – organic plant milk blends imitating semi-skimmed and whole milk.
Rude Health – from plant milks to vegan museli, granola, porridge and cereals.
Sproud – another pea based milk including a barista blend and chocolate flavour too.
Popular Vegan Cheese Brands
Applewood – offering a very popular vegan smoky cheese.
Follow your heart – vegan cheese, Veganaise, cream cheese, sour cheese, dairy-free yoghurt and salad dressings.
Green Vie – vegan cheeses in slices and blocks.
MozzaRisella – vegan, rice milk based mozzarella! Very good, especially on pizza. http://www.mozzarisella.co.uk/where-to-buy/uk
Sheese – a great variety of vegan hard and soft cheeses. Melts really well too!
Tofutti – for vegan-licious cream cheese in a variety of flavours and plenty more!
Vegusto – a fantastic range of cheeses, cold cuts, other faux meat products and more. All vegan, too.
Violife – an expanse of vegan cheese! From Epic Mature Chedder to Greek Style, soft cheeses, Parmesan and more.
Popular Vegan Chocolate Brands
iChoc – vegan chocolate with 100% organic ingredients, no palm oil and compostable packaging.
Love raw – cream wafer bars, nut butter cups and flavoured chocolate blocks.
Montezumas – although not completely vegan, they have a large range of quality vegan chocolate including buttons, chocolate bars and truffles.
Nomo – delicious vegan chocolate including hazelnut crunch, creamy choc and dark choc flavours.
Raw halo – available in Holland & Barrett, featuring a range of milky choc flavours.
Vego – classic vegan chocolate including a milky flavour, dark nuts and berries, white almond bliss, pralines, and a hazelnut chocolate spread.
Popular Vegan Meat-Alternatives
Beyond Meat – a fantastic meat imitation offering sausages, burgers, and meatballs.
Fry's – for some of the best veggie sausages, burgers, polony and much much more.
Goodlife – recently made their entire savoury meals range vegan, hooray!
Gosh – vegan bites, burgers and sausages in lovely bright coloured packaging – you can't miss them!
Green cuisine by Birds Eye – chicken-free dippers, pies, sausage rolls, burgers and falafel.
Impulse – a well-established producer of high quality, tasty and versatile tempeh and rashers.
Linda McCartney – make sure to select from the vegan range, from meal kits, pies, pulled pork, vegan fish and everyone's favourite sausages!
Moving Mountains – created the UK's first plant-based "bleeding" burger that was akin to meat in every way. The burger was an instant success and plant-based sausages, hotdogs, mince and meatballs joined shortly after.
Naked glory – offering a chilled and frozen range. Find mince, quarter pounders, tenderstrips and sausages!
No Meat Company – found at Iceland, this budget range offers high quality burgers, sausages, mushroom steaks, meat balls and sausage rolls.
Oumph! – vegan flavoured chicken pieces, smoky pieces, pulled pork and pizzas!
Plant chef – Tesco's extensive vegan range, labelled Best Vegan Range by PETA in 2020.
Plant Kitchen – Marks & Spencer's vegan range, lots of popular ready meals and lunch options!
Plant Pioneers – Sainsbury's extensive vegan range, with frozen, chilled and ready-meal options.
Quorn – make sure to select from the vegan range, including meat-free slices, fillets, burgers, nuggets and vegan fish too!
Squeaky Bean – plant-based chicken style pieces and vegan meat slices.
THIS – ready-to-eat chilled vegan meat including chicken and bacon rashers.
The Meatless Farm – vegan mince, burgers, sausages, hotdogs. They have also collaborated with Pret to produce a Meatless Meatball Hot Wrap!
V-Bites – for vegan alternatives to meat, sausages, cheeses, pates, sweets  and lots more. Their chicken and duck-style pieces are big favourites and great with Chinese food!
Vivera – plant steak, chicken pieces, mince, burgers, bacon pieces, meatballs, kievs and tender strips.
Wicked Kitchen – exclusively at Tesco and developed by vegan chef Derek Sarno. Ranging from ready-meals, picnic and deli options.
Vegan shopping essentials
Cauldron – organic tofu, plain or marinated, falafels and chilled vegan sausages.
Clearspring – the UK's dedicated Oriental and Macrobiotic food producers. Quality soya sauces, tofu, miso, noodles and more – pure artisan products!
Merchant Gourmet – not a dedicated vegan company but their range of pulses and couscous in ready-to-eat pouches, sundried tomatoes and other gourmet goodies is hard to beat.
Meridian – yummy cooking sauces, yummy nut butters and more.
Seggiano – not entirely vegan but they do the BEST pesto ever, all vegan.  Also look out for their dark chocolate spread and other Italian gourmet goodies, such as dried fruit and chocolate. Also excellent olive oil.
Tofoo – tofu, plain or flavoured, fried tofu bites, tofu sausages, and tempeh (also plain or flavoured).
Windmill Organics –  a veggie company that is home to Taifun tofu. Biona and all sorts of other superb vegan products
Popular Vegan Desserts
Supermarket ranges and many of the vegan chocolate and vegan milk brands mentioned above also have dessert options, but here are a few extra brands:
Booja Booja – award-winning vegan chocolate, truffles and ice cream.
Deliciously Ella – features sweet snacks, frozen desserts, but also frozen meals and breakfast cereals.
Feed Me Vegan – amazing vegan tiramisu, key lime pie, mango cheesecake and chocolate pie!
Food Heaven – vegan and gluten-free desserts: cheesecakes, tiramisu, chocolate mousse and ice-creams.
Roar – we love this indulgent plant-based ice cream brand as they donate to save endangered Wild Cats with Panthera.
Useful Retailers and Online Stores for Vegan products
Alternative Stores – for lots of vegan goodies – footwear, clothing, food and lots more.
Goodness Direct – not 100% veggie or vegan, but they do carry a  massive range of vegan products and are a brilliant resource for those of you far away from a decent health food store. Check out their minimum order to cut down on p&p.
Suma – one of the UK's longest established veggie and vegan wholefood suppliers whose commitment to ethics and quality shows.  Find their products wholesale or from good health food shops and some supermarkets.
The Vegan Kind – Vegan subscription boxes including a lifestyle and beauty box!
Vegan Store – shoes and sweeties, groceries and cosmetics – oh, all sorts!
If we're missing one of your favourite companies, let us know and we'll do our best to sort it. We'd love to hear your recommendations!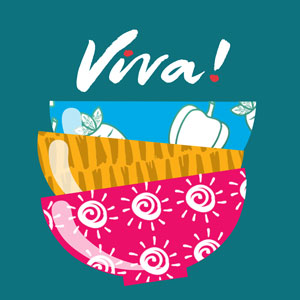 The author
This post was written by VRC Team
Vegan Recipe Club is part of the UK's leading vegan charity, Viva!. We have hundreds of delicious vegan recipes; from easy weeknight dinners to showstopper desserts, and everything in-between! Keep your eyes peeled for new recipes each month developed by our expert team of foodies and from guest chefs too.