VRC Team
Post published at June 22, 2021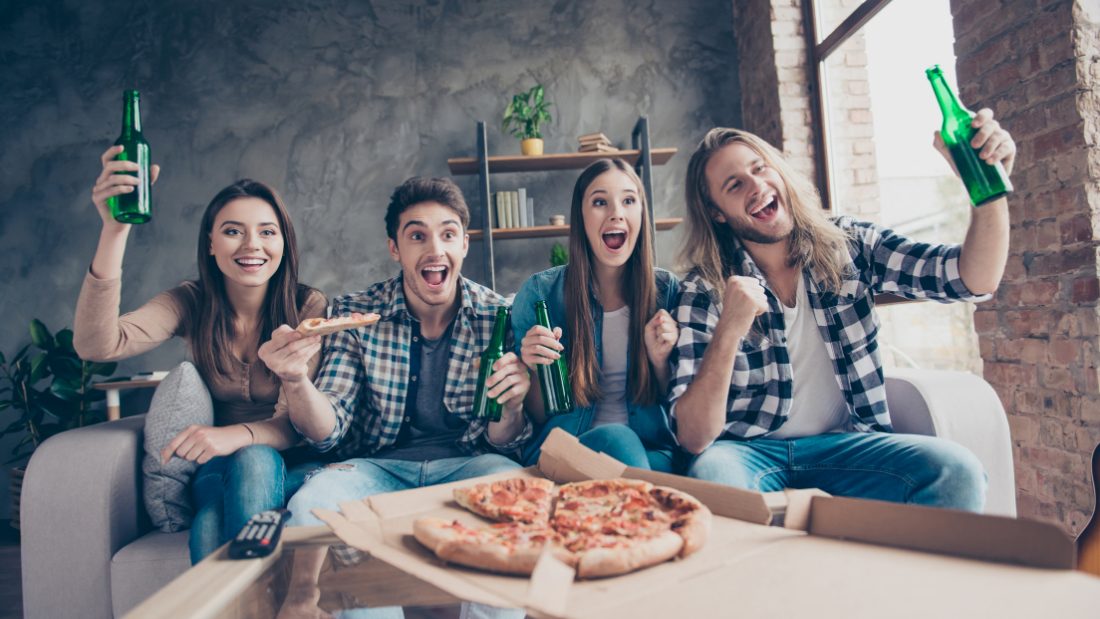 Nationwide vegan takeaway as of May 2021 – for those days when you want to get cosy in the house and not worry about the dishes!
More and more chains are offering vegan options in the UK and the options are becoming more varied too! A survey in 2021 revealed that a quarter of Brits are aiming to be meat-free by the end of the year, so the consumer demand is certainly there (restaurants listen up!). Of course, the options are better closer to city centres, and so those who live rurally may struggle. The study provided an overview of the most popular chains, but there are also lots more local takeaways offering new and exciting vegan options. With a strong commitment to vegan labelling, menus are now easy to understand which makes things easier all round!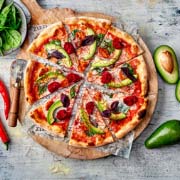 PIZZA
Dominos: There are now 3 vegan pizzas (The Chick-Ain't, Margherita, Vegi Supreme), as well as vegan nuggets and a  garlic & herb dip.
Pizza Express: Signature vegan dough balls, 3 vegan pizzas (Vegan Giardiniera, Vegan Padana, Margherita) and the Calzone Verdure. Pizzas are available on thinner Romana bases or a classic deep. These options are a bit fancier and provide a less greasy option than other pizza chains!
Pizza Hut: Probably the oldest pizza chain! There are now 5 vegan pizzas (Margherita, Jack 'n' Cheese, Al the Mushrooms, Pepperphoni Feast, Veggie Feast), as well as Southern fried nuggets and a vegan cheesecake.
Papa Johns: There are 5 vegan pizzas (Vegan Cheese and Tomato, Vegan Garden Party, Jackfruit "Pepperoni", The Vegan Works, Vegan Chilli Freak, The Stinger). There are also vegan sides: Vegan cheese & Marmite Scrolls and Vegan Cheese Potato Tots. And there are two types of Vegan Ben & Jerry's available for dessert. Don't forget to add stuffed crust for extra indulgence!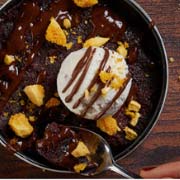 OTHER ITALIAN
ASK Italian: Choose from garlic bread with vegan mozzarella, fusilli pasta, spaghetti lentil ragu, or a Super Green pizza.
Bella Italia: Now offers Vegan Bolognese, Vegan Pomodoro and Vegan Margherita Pizza
Frankie & Benny's: Mains include Pepperoni Pizza, Tower Beet Burger, Viva La Vegan Burger, Arrabbiata Pasta and Mediterranean Lasagne. There are also BBQ Jackfruit Bites, Garlic Pizza Bread with Vegan Mozzarella and Vegan Cheese Fries. And for dessert: Red Velvet Cookie Dough, Creamy Oreo Cheesecake and Vegan Choc Chip Milkshake.
Zizzis: Offers vegan garlic bread and bruschetta to start. Mains include Rustica Jackfruit Pizza, Vegan Margherita, Spaghetti Pomodoro, Lentil Linguini Ragu and there's even a vegan dessert: Golden Millionaires Slice.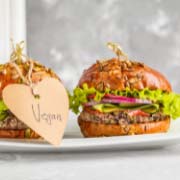 BURGERS
Gourmet Burger Kitchen: Choose from 6 burgers (The Classic, Falafel, The Beyond, Californian, Cluck Free Burger, Beyond & Cheese) and finish with their Vegan Chocolate Nut Milkshake.
Honest Burgers: There's just one vegan burger (the Plant Burger & Chips), but thankfully there is the option of Vegan Chipotle Mayo.
Handmade Burger Co: There are 5 vegan burgers to choose from: Cajun Vegetable & Bean, Veg-Mex, Falafel, Sweet Potato & Bean and Thai Vegetable.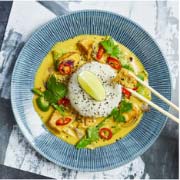 ASIAN
Wagamama: Offers a whole vegan menu, from starters and sides (including Vegan Sticky Ribs, Vegetable Gyoza and Mushroom Steamed Buns) to plenty of mains. There are multiple tofu dishes, katsu curry, ramen and pad Thai, all clearly labelled as vegan.
Itsu: Most of the veggie options at Itsu are vegan! Enjoy the Meatless Meatballs Rice Bowl, Big Veggie Platter, No Meat Mondays Salad, Vegan Sushi, Veggie Dragon Rolls, Veggie Gyoza Noodle Bowl, Vegetable Gyozas, Spicy Veg Bao Buns or Miso Noodle Soup.
Yo! Sushi: There's a whole vegan menu, including Avocado Maki, the Plant Power Selection, Yasai Rolls, Gyozas, Kaiso Seaweed, Pumpkin Katsu Curry and Shiitake Mushroom Ramen.
Pho: Start with Vegan Prawn Crackers and Vegan Summer Rolls. Then for your main pick from Pho Noodle Soups, Vietnamese Curry, Tofu curry, Vegan chicken Curry, Wok Fried noodles and Salad Bowls.
Many local restaurants offering Asian food will have vegan options – after all, many of the dishes will be tofu-based! However make sure to check if they have used oyster sauce within the dishes (sometimes even dishes labelled as vegetarian have fish sauce included) and wheat or rice noodles are a great alternative to egg noodles.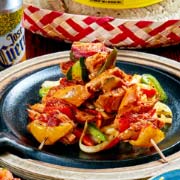 MEXICAN
Chiquito: Lots of bean options including Five Bean Chilli Tortilla and Mexican Bean Stew. There's also Pulled Pibil Jackfruit, Pibil Jackfruit and Hot Habanero Torta and Banana Blossom Burgers on the menu.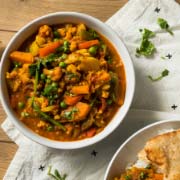 INDIAN
There should be lots of vegan options at your local Indian restaurants – most of the vegetable curries, vegetable side dishes samosas, bhajis, pakora are all vegan or can easily be made vegan. Just make sure to check with the chef whether ghee (clarified butter) has been used in the dish.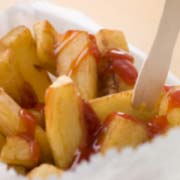 CHIP SHOPS
Sometimes, nothing beats chip shop chips! Lots of local chippies will also have vegan burgers, sausages, falafels, spring rolls, pies, mushy peas, curry sauce – and if you're lucky, vegan fish! Most of these products will be bought in, so they can check the packaging to make sure it's vegan. Also check whether they use beef dripping or not to deep-fry the chips – luckily this isn't common anymore!
On top of these options, all big supermarkets now provide vegan ready meals. And, if you're looking for almost instant convenient meals to make at home, take a look at our recipe section here: https://www.veganrecipeclub.org.uk/recipes/?_sft_category=almost-instant-meals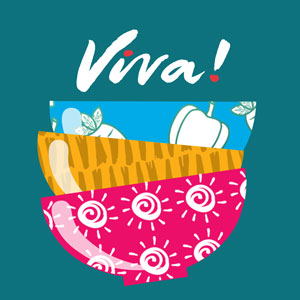 The author
This post was written by VRC Team
Vegan Recipe Club is part of the UK's leading vegan charity, Viva!. We have hundreds of delicious vegan recipes; from easy weeknight dinners to showstopper desserts, and everything in-between! Keep your eyes peeled for new recipes each month developed by our expert team of foodies and from guest chefs too.