Helen's Pizza & Pitta Dough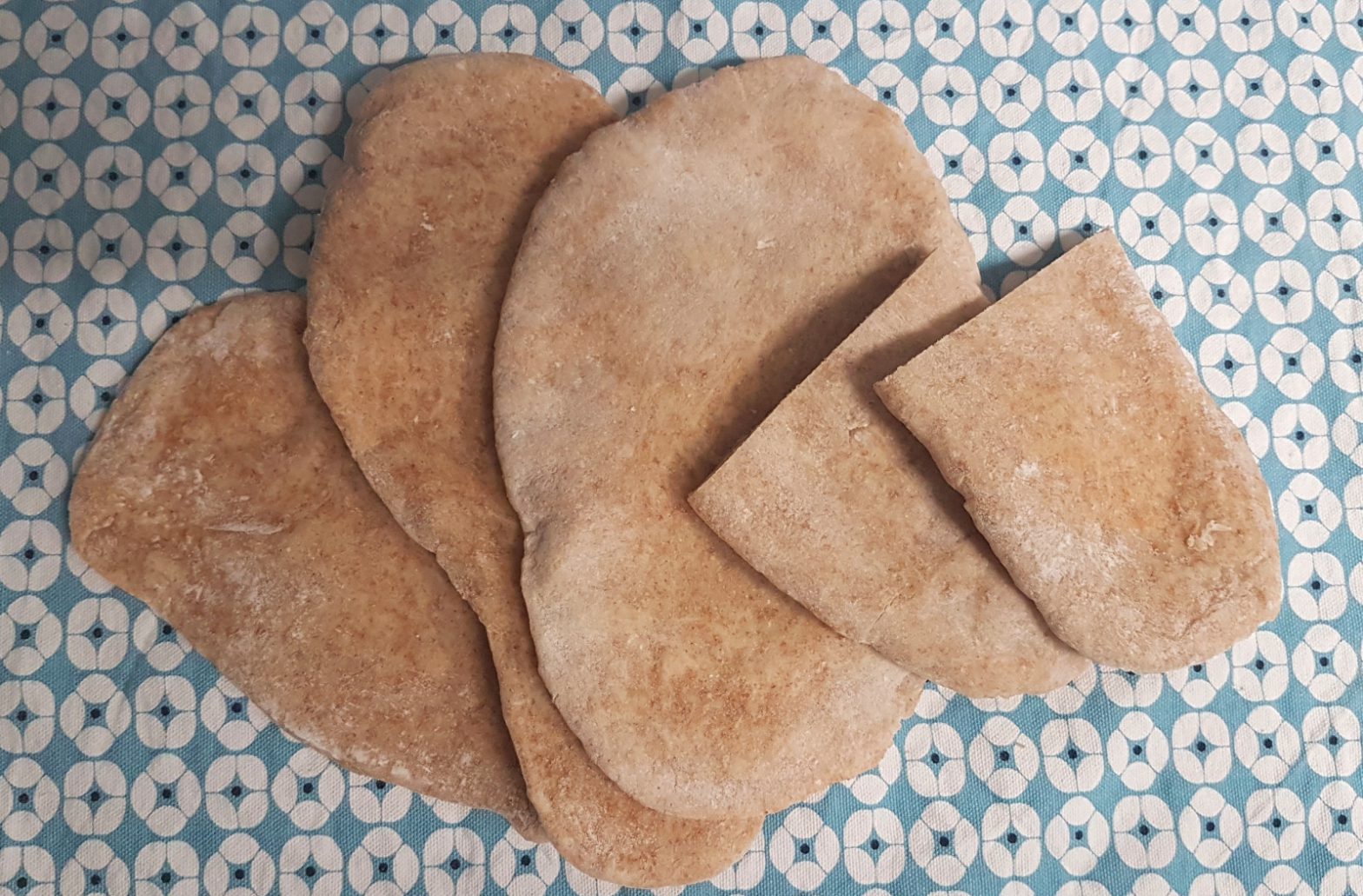 This versatile recipe can be turned into a delicious pizza dough or pittas… it's easy and fun to make! Thanks very much to Viva! podcast presenter Helen Wilson for this one! Check out her other recipes/news 🙂

Easy
Ingredients
250g/2 cups strong white flour
250g/2 cups plain white flour
1 tsp fast action dried yeast
1 tsp salt (slightly under if using sea salt)
1 tsp sugar (brown is nice)
2 tbsp olive oil or vegetable oil
350ml/1½ cups warm water
2 large rectagular baking trays or 1 tray and 1 circular pizza tray, greased
Instructions
In a large mixing bowl combine the flours, yeast, salt and sugar.
Combine the oil and warm water in a jug.
Stir the liquid into the flour with a wooden spoon to combine.
When the dough starts to form, use your hands to bring it together.
Flour your work surface and tip out the dough onto it.
Knead for 5 mins until smooth and stretchy, adding more flour if necessary.
Shape the dough into a round and lightly oil using your hands.
Place back into a clean mixing bowl and cover with a damp tea towel.
Put somewhere warm to rise for an hour or until doubled in size.
Preheat your oven to 180°C (fan)/350°F/Gas Mark 4.
Meanwhile, prepare some pizza toppings. These can be as simple as tomato puree, chopped onions, mushrooms, peppers, olives and some grated vegan cheese.
Once the dough has risen, ease it out onto a floured worktop and deflate slightly. Cut in half using a sharp knife or dough cutter. You can make either 2 pizzas or 1 pizza and a few pitta breads (or just a big pile of pitta!).
Pizza instructions
Shape the dough into a circle and begin to stretch out with your hands. You can encourage the shaping further by lifting the dough up in both hands and working it around in the air. You can also use a rolling pin.
Place the dough onto the tray and ease towards the edges.
Add whatever toppings you have chosen. Either place in the oven at this stage, or set aside while you make the pittas.
Pitta instructions
Flour your surface again and cut the second piece of dough into 6 equal sized pieces.
Roll into balls, before rolling each out into an oval, pitta shape.
Dust your large baking tray and then arrange the pittas on it.
Bake both pittas and pizza in the oven for 10-12 minutes. When you take pittas out of the oven, wrapping them directly in a clean tea towel keeps them soft. Enjoy the pizza with some leaves and homemade mayo or hummus.
Did you know that Vegan Recipe Club is run by a charity?
We create vital resources to help educate everyone – vegan veterans, novices and the v-curious alike – about vegan food, health and nutrition; as well as the plight of farmed animals and the devastating environmental impact of farming.
Through this work we have helped thousands of people discover veganism; but we want to reach millions more! We rely entirely on donations as we don't get any government funding. If you already support us, thank you from the bottom of our hearts, you are really making a difference! Please share our details with your friends and loved ones too, as every donation enables us to keep fighting for change.