Tofu Biriyani
This delicious biriyani really packs a punch! A lightly spiced rice-based dish filled with tofu and a lot of hearty chunky vegetables – this is a biriyani that will get anyone drooling after the first bite. The best thing is, this biriyani is a breeze to cook with very little prep work needed! Biriyani on a lazy Sunday anyone?
Gluten free
Wheat free
Cheap
Courtesy of City Spice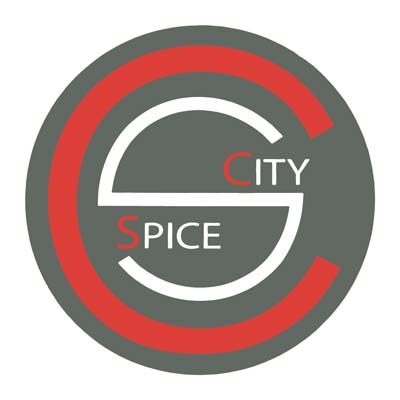 See other recipes by City Spice
Cuisine
Indian and Indian Subcontinent
Meal
mains
lunches
sides-light-meals-and-salads
Ingredients
170g/1½ cups basmati rice (washed in running water)
2 bay leaves
6 cloves
6 green cardamom pods
1 inch piece cinnamon
2 black cardamom pods
1 tbsp vegetable oil
2 medium carrots, finely diced
2 medium potatoes, finely diced
2 tsp (heaped) ginger-garlic paste
Fresh coriander
360g/1½ cups plain vegan yoghurt
2 tbsp (heaped) garam masala
2 tsp chilli powder
1 tsp curry powder
1 tsp paprika
1 tsp turmeric
1 tsp coriander powder
75g/½ cup unsalted cashew nuts
340-400g/12-14 oz extra-firm tofu, cut into small cubes
Salt and ground black pepper, to taste
3 green chillies, slit
Cashew nuts, roasted for garnish
Fried onions for garnish
Instructions
We're going to start with the rice: wash your rice (seriously), and then in a pot, add 2 cups of water for every cup of rice you've used (or if you know how to, use your fingers to measure).
Then add three cardamom pods (green and black), bay leaves, and cinnamon. Also, add three cloves and a teaspoon of cumin seeds. You are doing this to make the rice smell amazing and bring out some of the flavour.
Salt the water, get it boiling and once it simmers put the lid over the pot and let the rice cook until it is three-quarters done.
As the rice is cooking we can now prep our vegetables. By this, I mean chop them. And then, as usual, get a pan with oil over medium heat.
Once the oil gets hot, drop in the rest of your dry spices and start toasting them! Release that fragrance into your kitchen!
Drop in your chopped carrots and potatoes and season with salt and black pepper. Cover the pan and let these cook through (will take about 5 minutes). Now we're going to add the ginger-garlic paste, coriander and mint and stir them in. Add your tofu, vegan yoghurt and then your dry powders and stir these in too.
Add the rice over your newly-formed biriyani base and then sprinkle in the fried onions and cashews. Stick this pan into the oven for 15 minutes at 200°C/390°F/Gas Mark 6 or until the rice is fully cooked.
Get a large wooden spoon, mix the rice and base together and there you have it – delicious tofu biriyani! Garnish with roasted cashew nuts and some crispy fried onions for crunch!
Tip: If you are a beginner, there is nothing wrong with cooking the rice at about 80% in a rice cooker. The last thing you want is the rice to be too soggy when making the biriyani – and I don't want to put you off cooking!
Did you know that Vegan Recipe Club is run by a charity?
We create vital resources to help educate everyone – vegan veterans, novices and the v-curious alike – about vegan food, health and nutrition; as well as the plight of farmed animals and the devastating environmental impact of farming.
Through this work we have helped thousands of people discover veganism; but we want to reach millions more! We rely entirely on donations as we don't get any government funding. If you already support us, thank you from the bottom of our hearts, you are really making a difference! Please share our details with your friends and loved ones too, as every donation enables us to keep fighting for change.