Spaceman Ice Cream/Meringues
This is a fun recipe that you can easily make at home and is very easy to adapt to your taste buds! It's a great recipe to make with children. This is basically a vegan meringue recipe, but it's a tad sweeter. Spaceman ice cream is served at room temperature and is dehydrated rather than frozen!
Gluten free
Wheat free
Kids recipe
Courtesy of Liam Penn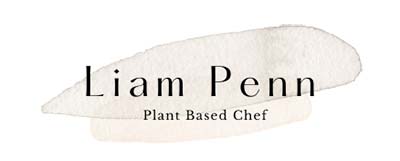 See other recipes by Liam Penn
Ingredients
130g/⅝ cup aquafaba (chickpea water)
130g/⅔ caster sugar
1 tsp vanilla extract
Instructions
Make sure to strain off 1 tin of chickpeas through a sieve. Reserve the liquid – this is your aquafaba! Once you have your chickpea water/aquafaba, weigh the liquid – it should come to around 130g. Keep your chickpeas to the side to use in another recipe!
Preheat your oven at this point to 100°C/212°F/Gas Mark ¼ or if you have one, set your dehydrator to 65°C.
Once you have your liquid, you'll want to add equal parts of caster sugar into a bowl. Make sure to use caster sugar as the texture is better for whipping. For me, my aquafaba weighed 130g so I added 130g of caster sugar into the bowl.
Stir together the caster sugar and the aquafaba, then add your teaspoon of vanilla extract.
For the next part you'll need a food mixer with a whisk attachment, or alternatively an electric whisk will work equally well. Bring the mixture together on a slow speed. Once all the mixture is incorporated you'll need to whip it up gradually from slow to full speed.
Most mixers will whip this mixture up in under 4 minutes. By now it will have massively increased in volume. You'll find that the peaks sit without dropping down. Alternatively, you can try turning the bowl upside down on top of your head – if the meringue mixture doesn't drop out, it's ready!
Once your meringue mixture is fully whipped you'll need to slowly decrease the speed from fast to slow. It's best to do this gradually as you'll find it helps create smaller more consistent bubbles in the meringue mixture, giving it a better melt in the mouth texture once dried.
Pipe or dollop your meringue mixture onto a greaseproof tray. You could try using an ice cream scoop or pipe it with a star nozzle, like a 99! The more creative the better.
Place your meringue ice-creams into your oven or dehydrator. They'll take around 2 hours to bake depending on the humidity in the room – you'll know when they are ready as you can pick the bottom up and give them a good tap.
Once they've dried out place them in an airtight container and enjoy your spaceman ice cream within 5 days!
Note: if your favourite ice cream isn't vanilla, you could swap the vanilla extract for 1 teaspoon of cocoa powder or you could add strawberry essence and a dab of pink water soluble food colouring. The possibilities are endless! I'm currently working on a roasted garlic ice-cream at my laboratory!
Did you know that Vegan Recipe Club is run by a charity?
We create vital resources to help educate everyone – vegan veterans, novices and the v-curious alike – about vegan food, health and nutrition; as well as the plight of farmed animals and the devastating environmental impact of farming.
Through this work we have helped thousands of people discover veganism; but we want to reach millions more! We rely entirely on donations as we don't get any government funding. If you already support us, thank you from the bottom of our hearts, you are really making a difference! Please share our details with your friends and loved ones too, as every donation enables us to keep fighting for change.