Sammy's Kebabs
I used to work front of house in an Indian eatery when I was about 14. It was my first job, and I had to answer the phones, serve customers, and pack takeaway bags. Over time, I ended up managing the establishment. However, one particular day, an Indian bloke came into the takeaway, asking for a 'Sammy kebab' starter in a distinct Indian accent. I did not know who Sammy even was, let alone that he had made a kebab, but people being people… he thought if he said it louder, and louder, and louder, I would somehow understand what he meant. I understood nothing and could've burst into tears, thinking that I would get fired. Eventually, it transpired that the bloke wanted a 'Shami Kebab' (a flat version of an Indian meat kebab). At 14, I hated that day! So, aggressive Indian man, this self-invented vegan dish is for you.
Gluten free
Wheat free
Low fat, low sugar
Freezable
Cheap
Courtesy of City Spice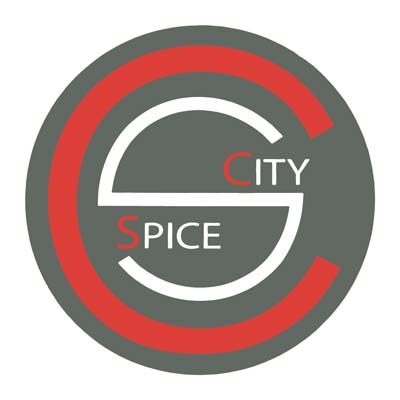 See other recipes by City Spice
Cuisine
Indian and Indian Subcontinent
Meal
mains
lunches
vegetable-side-dishes
Ingredients
1 chopped potato
1 glug olive oil
100g/1 cup cauliflower florets, chopped
1 medium carrot
6-7 button mushrooms
1 medium onion
60g/1⁄4 cup green peas, fresh or frozen
10 fresh mint leaves
2 tbsp coriander leaves, chopped
1 tsp ginger-garlic paste
10 tbsp gram flour
Salt and pepper, to taste
1 tsp turmeric powder
1 tsp red chilli powder
1 tsp garam masala
Fresh chives for garnish, finely chopped
Instructions
First, we will take the vegetables (which I hope you washed before cutting!) and put them in a blender. Along with the vegetables, add in some mint and coriander for aroma and blend the vegetables. Keep blending until the veggies mince, but be careful of mincing too much or the vegetables become a smoothie – and we don't want that!
Transfer this mince into a mixing bowl, season to your taste with the above dry spices, and salt and pepper. Mix in some oil and ginger-garlic paste, then get your elbows in (not literally; your hands will do) and mix well.
Preheat your oven to 180°C/350°F/Gas Mark 4 – we'll need it later.**
Get a pan over some low heat and add the gram flour. This part can be a bit tricky; keep toasting the flour away until it toasts, and you can see a slight colour change, at which point add this roasted gram flour to the mixture you have made! Check if the combination is to taste and mix well (again).
Now, here's the fun bit! Grab a portion of the veggie mince and roll it into a flat patty that fits the palm of your hand – use those Play-Doh skills!
Repeat this with all the mince until you have many patties, then take a baking tray greased with olive oil, line it with some parchment paper, and align all these balls on your tray! Transfer to the oven and let them bake for 20-25 minutes.
While the kebabs are baking, maybe ponder the fact that it is claimed more people now speak English with an Indian accent than people with a British accent (the Queen's English)! So perhaps these should be called Sammy's kebabs?
Take the patties out after 10-15 minutes, and look: beautiful! Plate them and serve them with a good portion of mango chutney and vegan mint sauce. Garnish with chives.
Did you know that Vegan Recipe Club is run by a charity?
We create vital resources to help educate everyone – vegan veterans, novices and the v-curious alike – about vegan food, health and nutrition; as well as the plight of farmed animals and the devastating environmental impact of farming.
Through this work we have helped thousands of people discover veganism; but we want to reach millions more! We rely entirely on donations as we don't get any government funding. If you already support us, thank you from the bottom of our hearts, you are really making a difference! Please share our details with your friends and loved ones too, as every donation enables us to keep fighting for change.