Celebration White Nut Roast with Herb Stuffing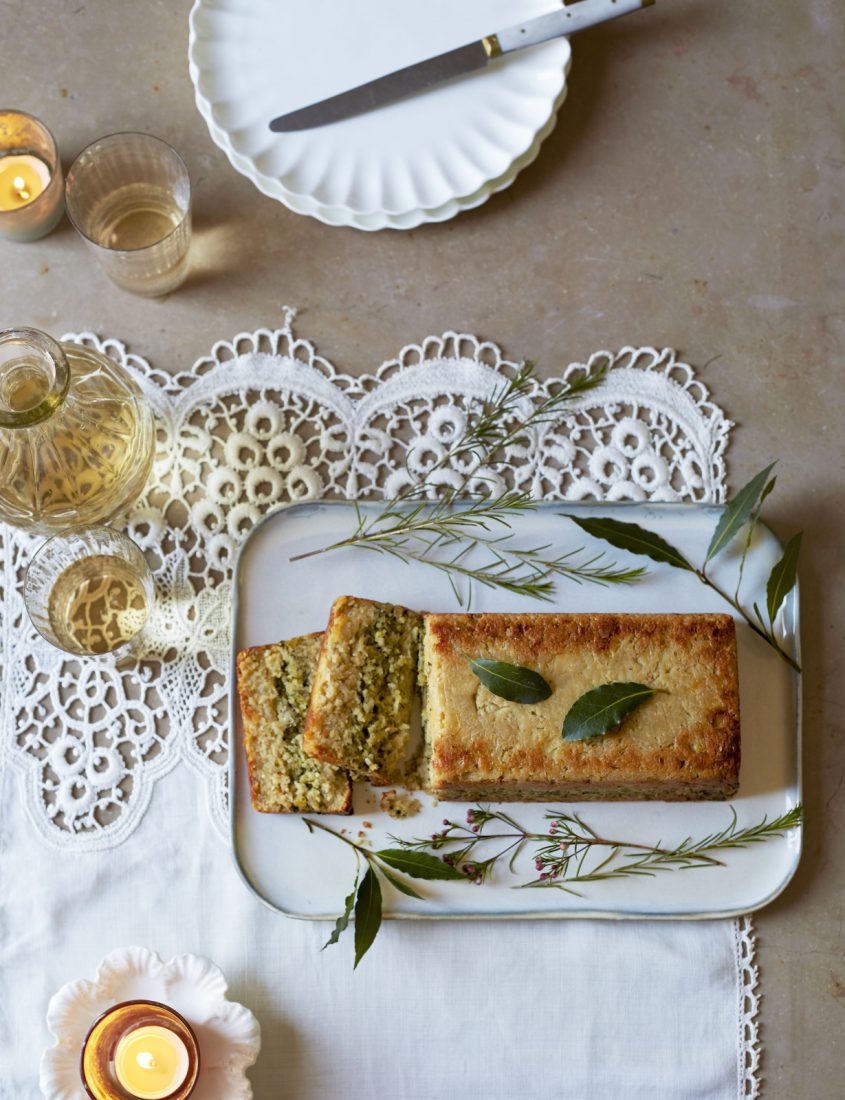 Here is the answer to the question people always ask vegetarians and vegans: 'what on earth do you eat for Christmas dinner?', and as far as I'm concerned, it's a really delicious nut roast – in particular, this beautiful white one with parsley stuffing. My daughter loves it so much that she chose it for the main course at her wedding reception, and it tasted just as good eaten in a marquee in a beautiful garden on a perfect midsummer's evening, as the sun set and the stars began to shine.

Easy

Courtesy of Rose Elliot



See other recipes by Rose Elliot
Ingredients
Vegan butter or spread, for greasing and topping
Salt and freshly ground black pepper, to taste
For the white nut mixture
40g/3 tbsp Vegan Butter or vegan spread
2 tbsp olive oil
2 onions, finely chopped
300g/2½ cups cashews, finely ground
175g/3 cups soft white breadcrumbs
8–10 tbsp water or vegetable stock
Whole nutmeg, grated, to taste
For the green stuffing mixture
175g/3 cups soft white breadcrumbs
Zest and juice of 1 lemon
2 tsp dried Herbes de Provence
6 tbsp chopped flat-leaf parsley
50g/3½ tbsp vegan butter or spread
Instructions
Preheat the oven to 180°C/350°F/gas mark 4. Grease and line a 900g (2lb) loaf tin (pan) with baking paper.
To make the white nut mixture, melt the butter and oil in a large saucepan over a low-medium heat and cook the onions for 10–15 minutes until they are soft and tender. Remove from the heat, then stir in all the other ingredients. Season with salt and pepper and set aside.
To make the green stuffing mixture, simply blend all the ingredients together in a food processor, then season.
To assemble, put half of the white mixture into the tin, then top with the green stuffing mixture, ensuring the white layer is covered. Spread the rest of the white mixture on top and press down lightly. Dot the surface of the loaf with vegan butter and top with baking paper.
Bake for 45 minutes, then remove the paper and bake for a further 15 minutes, until golden brown.
Did you know that Vegan Recipe Club is run by a charity?
We create vital resources to help educate everyone – vegan veterans, novices and the v-curious alike – about vegan food, health and nutrition; as well as the plight of farmed animals and the devastating environmental impact of farming.
Through this work we have helped thousands of people discover veganism; but we want to reach millions more! We rely entirely on donations as we don't get any government funding. If you already support us, thank you from the bottom of our hearts, you are really making a difference! Please share our details with your friends and loved ones too, as every donation enables us to keep fighting for change.