Pia Werzinger
Post published at November 1, 2022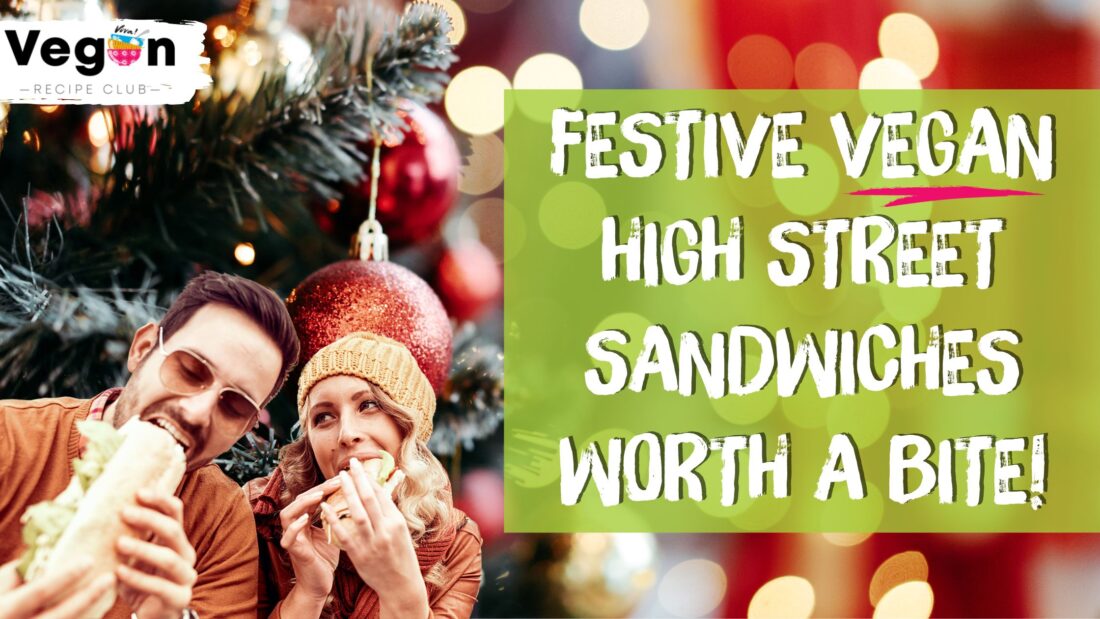 With the arrival of November and Christmas only a few weeks away, many of us will start to hit the high street in our annual search for decorations, crafting materials, and gifts. What a fabulous opportunity to make a day of it and grab some of the vast festive plant-based options available, when hunger strikes! Here's this year's grab 'n' go vegan supermarket and café offerings, all collated for you in this comprehensive blog post. Let's dig in!  
Festive Vegan Options at UK Supermarkets
Morrisons

 

 

What's in it?

 

Price

Plant Revolution Vegan Feast Sandwich

Vegetable fritter, white bean parsnip houmous, braised red cabbage, spinach, spiced chutney and red cabbage on malted bread

£2.75
Tesco

 

What's in it?

 

Price

Plant Chef No Beef Wellington Wrap

Made from pea protein, more details TBC.

 

£2.75

Plant Chef Root Veg & Chestnut Wrap

Roasted root vegetables and chestnuts with braised red cabbage, cranberry sauce, a pea protein alternative to mayonnaise, sage and onion stuffing and spinach in a beetroot and chia tortilla wrap.

 

£2.75

 
Co-op

 

What's in it?

 

Price

GRO Turkey Feast Sandwich

Flame-grilled cooked flavoured soya protein with vegan mayonnaise, steam roasted carrot and parsnip, cranberry chutney and sage and onion stuffing on fibre-enriched sage and onion bread.

£3.00
Waitrose

 

What's in it?

 

Price

Ve No Turkey Feast Sandwich

With cranberry, port and orange chutney.

£3.30
Sainsbury's

 

What's in it?

 

Price

Vegan Christmas In New York Style Sandwich

Coconut oil-based vegan alternative to cheese, pickled red cabbage, spiced fruit chutney, spinach, vegan dressing, American style mustard, gherkins and Dijon style mustard on dark rye bread.

 

£2.25

Plant Pioneers No Pigs Under Blankets Sandwich

With Sainsbury's signature 'shroom-dogs' and vegan bacon

£2.95
Boots

 

What's in it?

 

Price

Vegan No Turkey Feast

Flavoured soya protein pieces, cranberry chutney, sage & onion stuffing, spinach, red cabbage and fried onions.

£3.00
Aldi

 

What's in it?

 

Price

Plant Menu Limited Edition Vegan Festive Feast Sandwich

Parsnip fritter with vegan sage and onion mayonnaise on oatmeal and poppy seed bread.

£1.79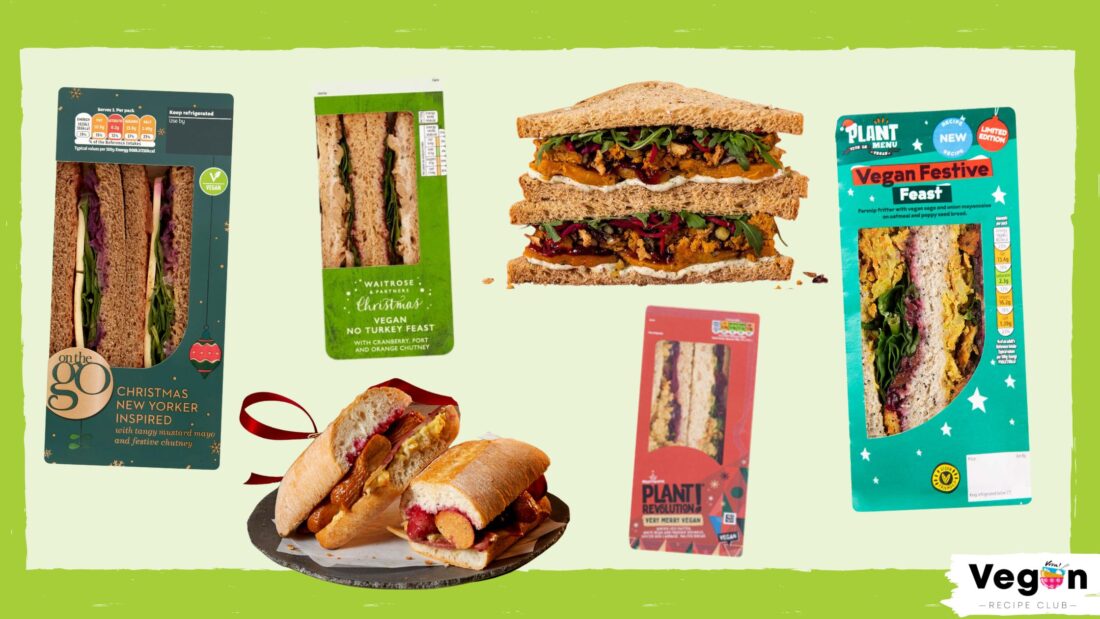 Festive Vegan Options at UK High Street Cafés
Pret

 

 

 

What's in it?

 

Price

Vegan Christmas Nut Roast Sandwich

Roasted butternut squash, peppery rocket and a Christmas pesto on malted wholegrain bread with vegan sage mayo, crispy onions and caramelised pecans. 

TBC

Vegan Christmas Flatbread

Vegan sage mayo, port and orange cranberry sauce, Christmas pesto, roasted herby butternut squash, sweet potato falafel, pickled cabbage and carrot. 

TBC
Costa

 

What's in it?

 

Price

P'gs & Blankets Panini

Plant-based sausage and bacon filling, vegan cheese, sage and onion stuffing and cranberry sauce.

 

TBC

M&S Plant Kitchen No Turkey Feast Sandwich

Roasted wheat and pea protein, fried onions, spinach, cranberry chutney and bacon flavour vegan dressing in malted brown bread. 

TBC
Nero

 

What's in it?

 

Price

Vegan Festive Feast

Mulled red wine cabbage with cinnamon and cloves, a fennel and sage stuffing and TH!S soy 'chicken' pieces, finished with a vegan gravy mayo.

£4.85
Greggs

 

What's in it?

 

Price

Vegan Festive Bake

Made from puff pastry, filled with savoury flavour Quorn™ mycoprotein pieces, sage & onion stuffing balls and vegan bacon crumb, finished with sage & cranberry sauce.

£1.60

Vegan Turkey-Free & Stuffing Baguette

Sage & onion plant-based goujons with onion gravy and cranberry and port sauce in a freshly baked baguette.

£3.50
Dreaming of a Home-Made Christmas Dinner?
Looking for plant-based Christmas inspiration, such as this Butternut Squash Filo Roulade, with all the trimmings? Visit our dedicated Christmas recipe page here.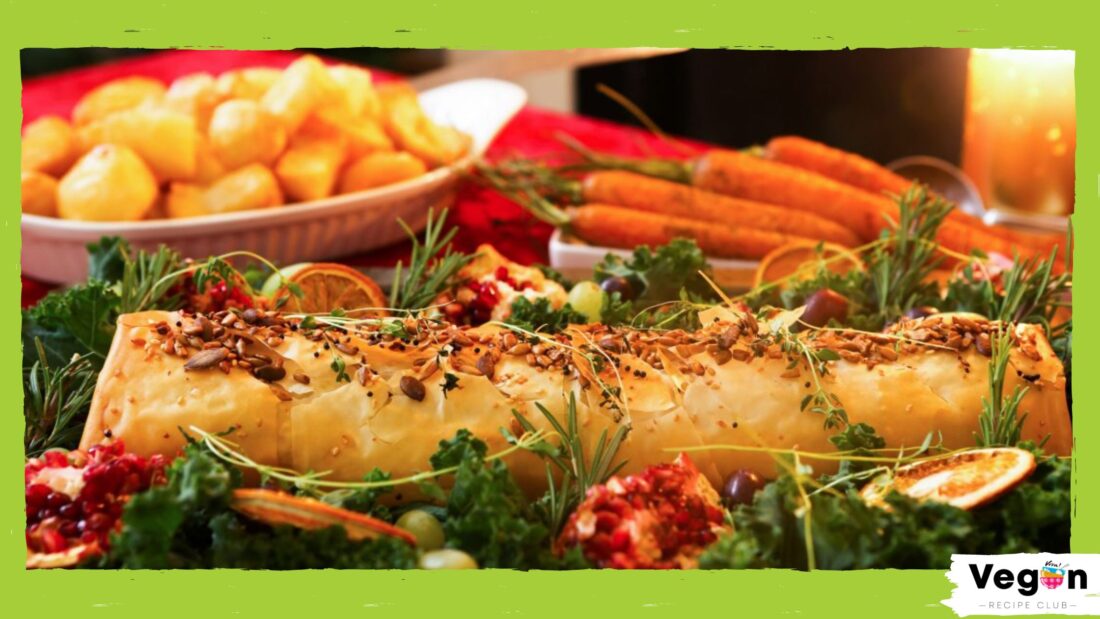 Continue the conversation
Don't forget to continue the conversation, and tag us in your re-creations: Facebook | Instagram | Twitter | Pinterest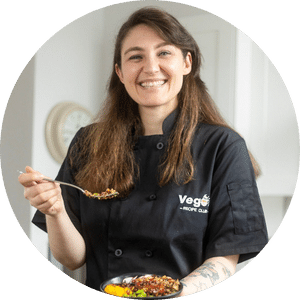 The author
This post was written by Pia Werzinger
As Viva!'s Food and Cookery Digital Media Manager, Pia is keeping you up to date on the latest recipes and vegan food news.