Vegan Chocolate Easter Nests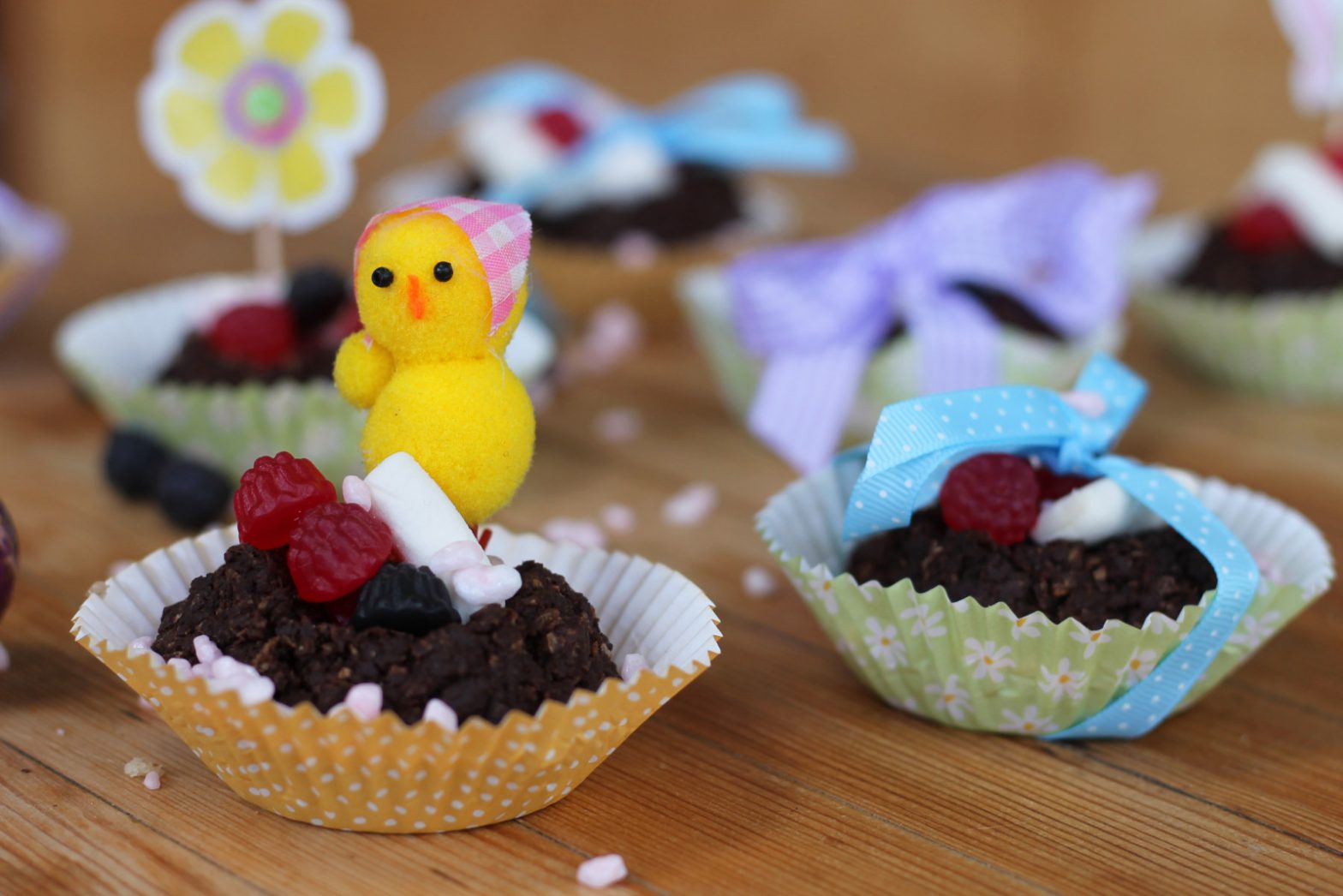 Easy peasy, almost healthy and great fun for kids and adults alike!

Easy

Ingredients
300g plain vegan chocolate (of your choice)
50g vegan margarine
4 tbsp golden syrup
Pinch of salt
6-7 shredded wheat biscuits
Fill the nests with sweeties of your choice from the Viva! shop
Instructions
Melt the chocolate, margarine and golden syrup by heating a small saucepan with several inches of water.

Cover the top with a tightly fitting, heat-proof bowl. Make sure that the steam cannot escape. Also, check to make sure the surface of the water does not touch the bottom of the bowl.

Allow the chocolate, margarine and syrup to melt in the bowl, stirring occasionally, until it is completely melted. Remove from the heat and stir to make sure it's a smooth consistency.

Break the shredded wheat up in a large mixing bowl, add the salt and then pour in the chocolate mix until completely covered.

Spoon the chocolate wheat mix into 12 cupcake cases and press the back of a teaspoon in the centre to create a nest shape. Leave the nests to set at room temperature for 2 hours.

Fill the nests with sweeties and decorate with ribbon and Easter bits and bobs.
Did you know that Vegan Recipe Club is run by a charity?
We create vital resources to help educate everyone – vegan veterans, novices and the v-curious alike – about vegan food, health and nutrition; as well as the plight of farmed animals and the devastating environmental impact of farming.
Through this work we have helped thousands of people discover veganism; but we want to reach millions more! We rely entirely on donations as we don't get any government funding. If you already support us, thank you from the bottom of our hearts, you are really making a difference! Please share our details with your friends and loved ones too, as every donation enables us to keep fighting for change.