Tricolour Posh Plait Bread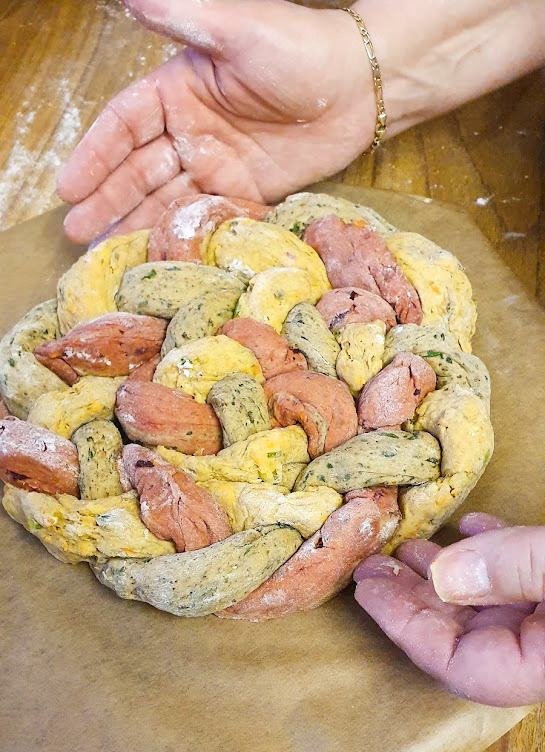 This is one of Tracey's favourite bread recipes to teach. It looks complicated but it's dead easy and it pulls all sorts of colourful seasonal veg into play! Feel free to adjust the ingredients that add the colour to your bread plait. Ideally, go organic and use what's in season so it's at its peak and ridiculously flavoursome. Some of our other favourite combos include: grated sweet potato with finely chopped red peppers, grated parsnip and some nigella seeds, grated courgette with a big handful of rough chopped basil, grated carrot, thyme and sesame seeds. You've got the idea – there are no rules here, go to town and enjoy different blends!
This impressive plait is best served as a tear-and-share with un-butter or a dippy bowl of balsamic vinegar and olive oil, with good friends.

Not too tricky


Courtesy of The Word Forest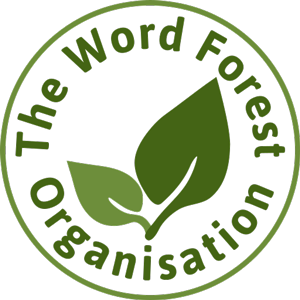 See other recipes by The Word Forest
Meal
lunches
sides-light-meals-and-salads
Ingredients
The dough
500g/2½ cups strong bread flour (we love spelt)
300ml/1¼ cups warm plant milk or water
2 tsp sugar
1 tsp salt
1 tsp (7g) easy bake yeast (eg Allinson)
Make a red ball
100g/½ cup grated sweet potato
75g/⅓ cup grated beetroot
1 peeled, thinly sliced turmeric root
1 heaped tbsp sunflower seed kernels
Make a green ball
2 tbsp vegan pesto
1 tbsp (heaped) pumpkin seeds
A good handful of coriander, roughly chopped
A good handful of rocket, roughly chopped
Make a cheezie ball
3 chunky spring onions, finely chopped
150g/⅔ cup grated smoky vegan cheese (we love Applewood)
100g/½ cup grated carrot
1 heaped tsp dried mixed herbs of your choice
Instructions
Place all the dough dry ingredients in a large mixing bowl and bring it together lovingly by hand, or if you have a mixer with a dough hook, use that on a slow speed.
Slowly add the warm liquid to your dry mix, combining all the time. It'll be ready when it forms a good springy ball and all the mixture comes away from the side of the bowl. Add small amounts of flour or water if it is too wet or dry (the humidity and heat in your house will affect the squelchiness of your dough). Just take your time and when your dough ball feels malleable but nicely coated in an (unsticky) thin outer layer of flour, you're good to move on..
Knead for as long as it takes to listen to a couple of your favourite songs.
Divide your dough ball into three and one at a time, pop it into the mixing bowl and add your chosen colour combo of extra ingredients. You will probably need to add a little flour to take the wetness away and get back to having a nice dry ball, particularly if you've added grated beetroot, courgette etc.
Place your luscious dough balls in 3 lightly floured bowls, pop them on a tray and cover with a tea-towel then leave somewhere warm. If the house is chilly, make a warm space using a hot-water bottle wrapped in a tea-towel. Place it underneath the tray. Leave the dough to prove for about 30 to 60 minutes until the balls have doubled in size.
Pick the least coloured ball first so you get the smallest amount of colour contamination on your hands (beetroot is fabulous but fiendish). One at a time, using the palms of your hands, roll the balls out gently on a lightly floured work surface into a sausage shape, until they're about 3cms thick and 70cm to 1m long.
Lay the long rolls side by side and pinch one set of the ends together then plait them. This is quite a forgiving recipe, so don't worry if the dough fractures, just squish the roll together and carry on, nobody will ever know unless you tell them. When you get to the end of the plait, pinch that end together too.
Now it's time for the clever bit. Ensure there's a bit of flour on your work surface so you can move the plait around, then coil it around itself and make it a closely-packed circle: think 'ammonite'. Squish the outside end into the side of the round using the inside of your upturned floury palms.
Cut a piece of baking parchment that is 10cms larger than the plait and ease the dough onto it. Place in a large, round baking vessel.
Cover with a lightly floured tea-towel and return it to the warm place for its final half hour prove.
Once it has doubled in size, pop the baking tray in an oven at 180°C/350°F/Gas Mark 4 for 30 minutes.
Your nose will probably tell you that the loaf has browned nicely and it's ready to impress. If it's brown but you're still in any doubt, take it out of the oven, tip it upside down and tap the bottom of the bread: it should feel firm and sound hollow. If not, pop it back on the shelf (without the baking tin) for a few more minutes until you're happy it's done.
Take out of the oven, smile, place it on a cooling rack then brush a little plant milk over the whole plait which will give it a nice matt glaze and make the colours go ping!
Sprinkle with a couple of pinches of flour for that, 'Yes, I did bake this' look, then sprinkle with a pinch of anything nutty or seedy: hulled hemp, sesame seeds, nigella seeds etc. They'll fall into the creases of the plait and make it look even more awesome than it did when it came out of the oven.
This bread smells gorgeous, looks unbelievably impressive and leaves people wondering how you made it all happen!
I have to confess, this is a perfect accompaniment to go with our 'Who Knew? Banana Pulled Pork'!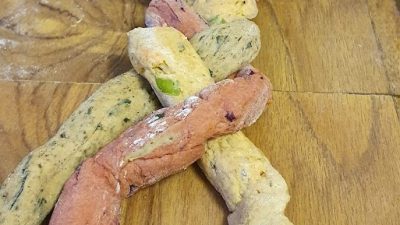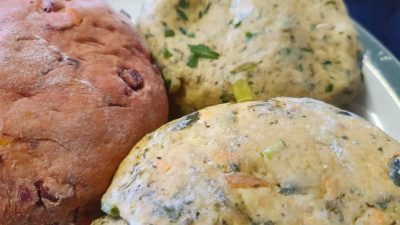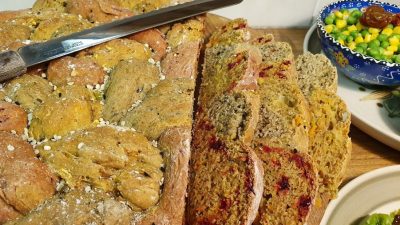 Did you know that Vegan Recipe Club is run by a charity?
We create vital resources to help educate everyone – vegan veterans, novices and the v-curious alike – about vegan food, health and nutrition; as well as the plight of farmed animals and the devastating environmental impact of farming.
Through this work we have helped thousands of people discover veganism; but we want to reach millions more! We rely entirely on donations as we don't get any government funding. If you already support us, thank you from the bottom of our hearts, you are really making a difference! Please share our details with your friends and loved ones too, as every donation enables us to keep fighting for change.